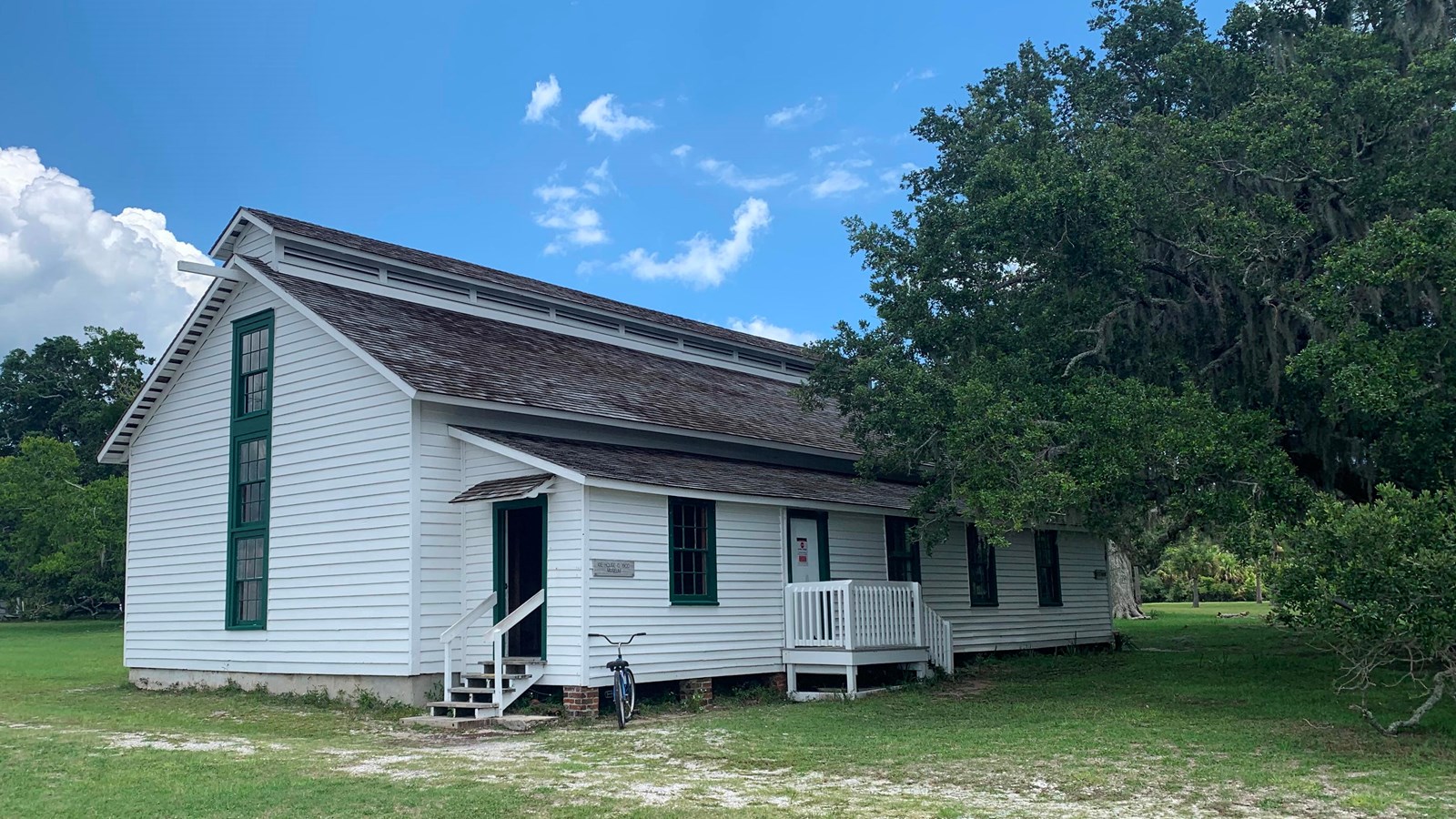 Location:
Cumberland Island - Southend
Designation:
National Register of Historic Places - Dungeness Historic District
Accessible Rooms, Benches/Seating, Cellular Signal, Fire Extinguisher, Historical/Interpretive Information/Exhibits, Picnic Table, Restroom, Restroom - Accessible, Toilet - Flush, Water - Bottle-Filling Station, Water - Drinking/Potable, Wheelchair Accessible
This building was constructed around 1900 during the Carnegie Era. It was designed to store ice that was shipped by barge from New England to Georgia. The ice was shipped in large blocks, cut from frozen lakes and ponds and tightly wrapped in burlap sacks stuffed with straw and sawdust. The Ice house was constructed like a giant cooler, with a thick layer of straw and saw dust insulation. A gabled cupola runs the length of roof and provides an outlet for warm air that accumulates in the upper portions of the building. Once electricity was generated on the island, ice was produced on-island and the Ice House became a storage area.  
Today, the building has been restored by the National Park Service and converted into a small museum with stories and images from the island's past. During the renovation of the structure, the tabby foundations of what is believed to be an old general store was discovered. These foundations date back to the early 1800's and may have been active during the Greene-Miller era.
The museum is open daily from 10 am-4 pm. Bathroom facilities and treated drinking water are available. 
Last updated: March 24, 2022