Place
Humpback Rocks Picnic Area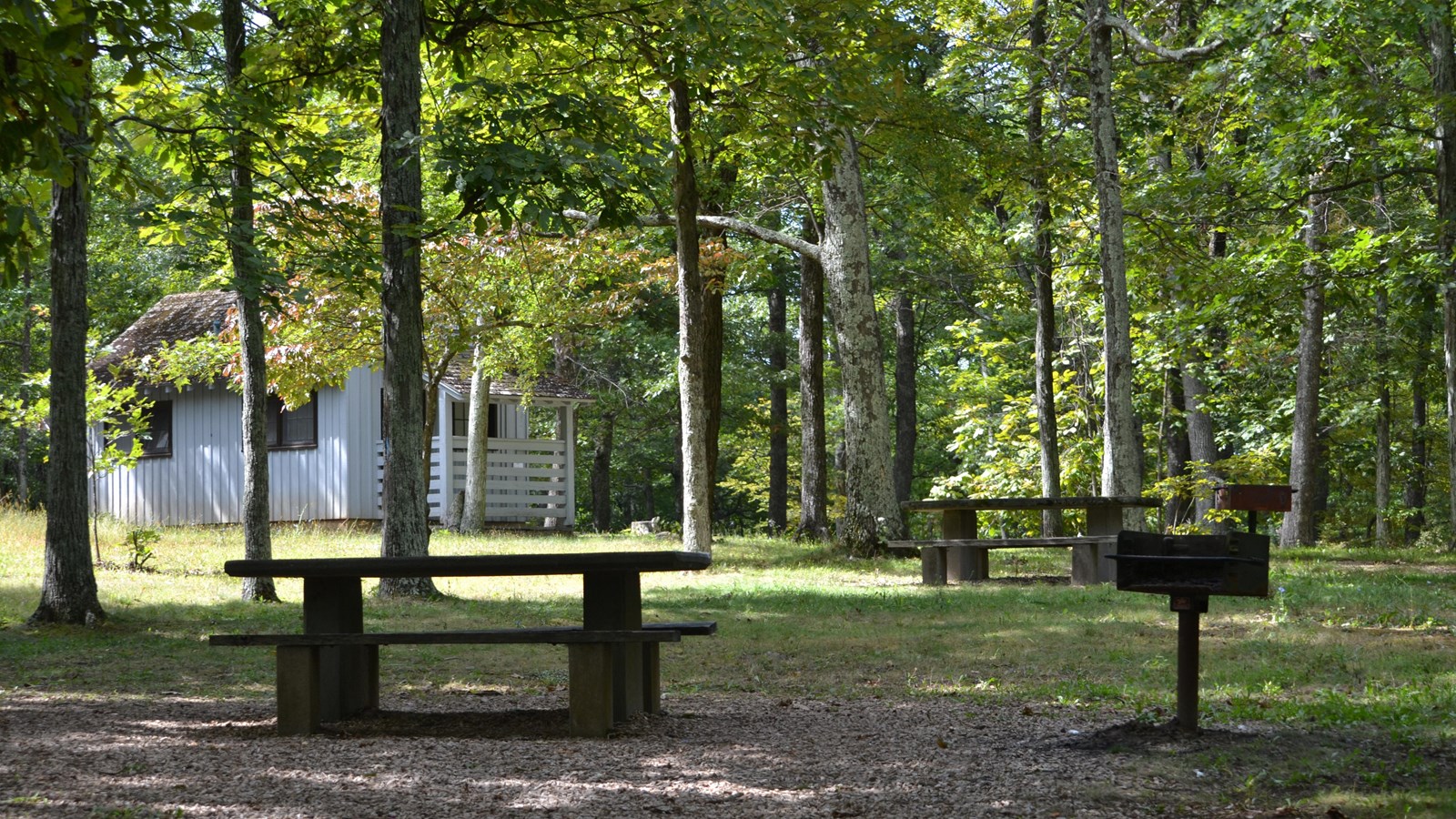 Significance:
Opened in 1956, the Humpback Rocks Picnic Area serves as the farthest northern picnic area on the Blue Ridge Parkway (the first or last area depending on your direction of travel).
Benches/Seating, Cellular Signal, Grill, Information Kiosk/Bulletin Board, Parking - Auto, Picnic Table, Restroom - Seasonal, Scenic View/Photo Spot, Toilet - Flush, Trailhead/Hiker Register, Water - Drinking/Potable, Wheelchair Accessible
Nestled under an open canopy oak forest on gently rolling hills, this picnic area provides visitors with a quiet forested setting to enjoy a meal with family and friends. Ninety-one picnic tables with charcoal grills, including some with accessibility features and a large group area, are scattered around the upper and lower loops, offering the chance to find the perfect site for your meal.

Popular activities in the picnic area include grilling, socializing, walking, and wildlife viewing. Two trailheads are located in the back of the lower loop with access to the Appalachian Trail (0.5 mile connection) and Catoctin Overlook trail (0.3 mile one way). Many different kinds of plants and animals can be found living around the picnic area including birds, snakes, squirrels, raccoons, and bears.

Help us keep our wildlife wild by practicing Leave No Trace ethics during your visit. To prevent human/bear conflicts, there are no trash cans on site. Pack out all your trash & food scraps to avoid attracting scavengers, like crows and bears. All sites are available on a first come, first serve basis. Two comfort stations have drinking water, sinks, and flushing toilets. 
Last updated: November 7, 2021