Place
Huffman Prairie Interpretive Center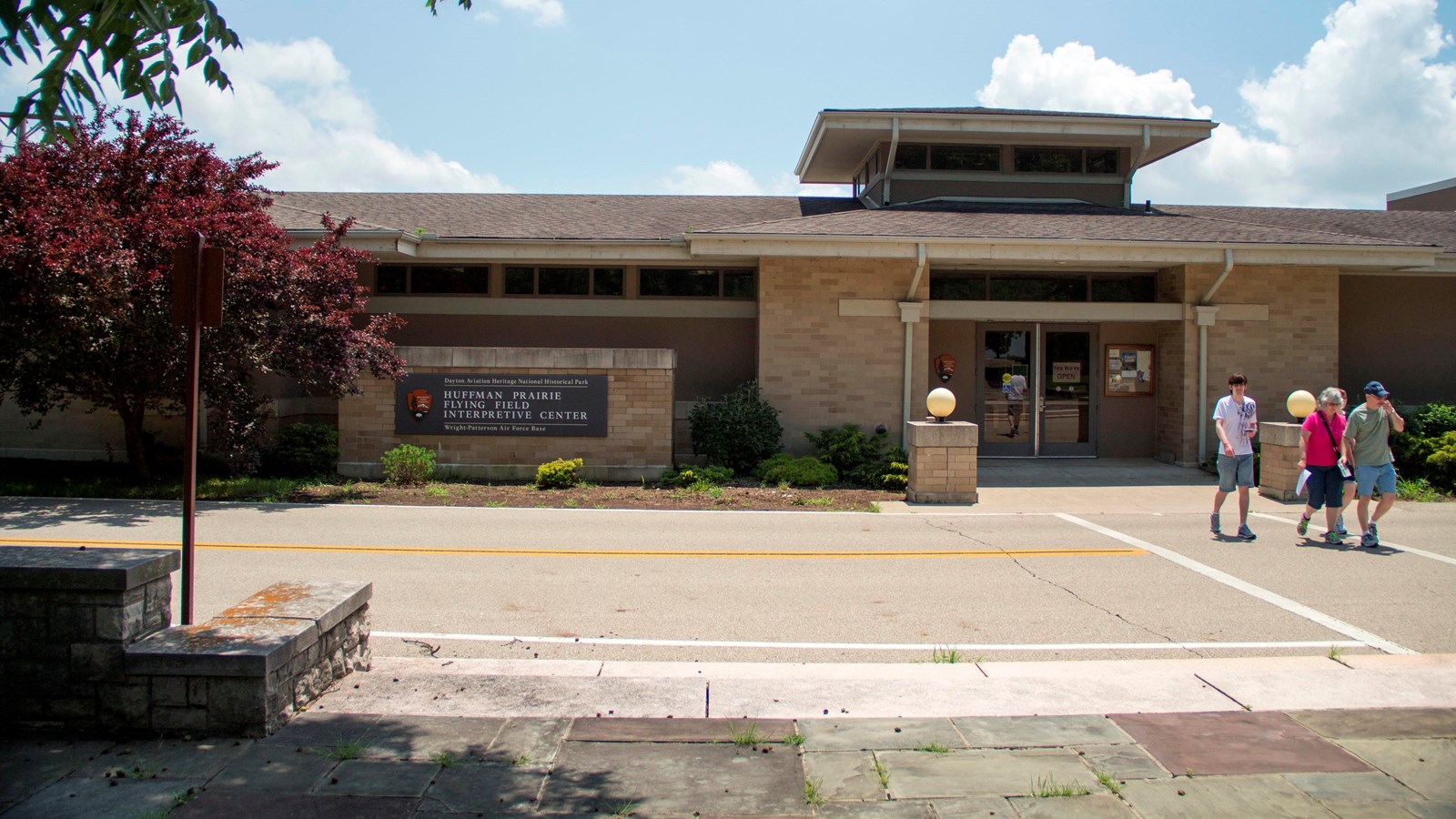 Significance:
Visitor Center
The Huffman Prairie Interpretive Center is located near the National Museum of the United States Air Force at the intersection of State Route 444 and Kauffman Road. 2380 Memorial Road.  Visit the park's Directions page for detailed directions to the center.

Exhibits at this visitor center focus on the Wright brothers' development of the world's first practical airplane at Huffman Prairie in 1904 and 1905, their flying school starting in 1910, and the accomplishments of Wright-Patterson Air Force Base. Visitors can also view the park film, Wright Brothers On Great White Wings, in the auditorium.

After your visit to the Huffman Prairie Interpretive Center, guests can take a stroll outside to the Wright Memorial on Wright Brothers Hill. The Hill is a 27-acre designed landscape honoring Dayton's native sons, Orville and Wilbur Wright. The monument, a 17-foot pink granite obelisk, was dedicated on August 19th, 1940, Orville's 69th birthday. Along with the memorial, the area also features several prehistoric Adena Native American mounds which visitors can walk up to. Benches and picnic tables dot the area for visitors to take a break or enjoy a leisurely snack.
Last updated: March 24, 2022