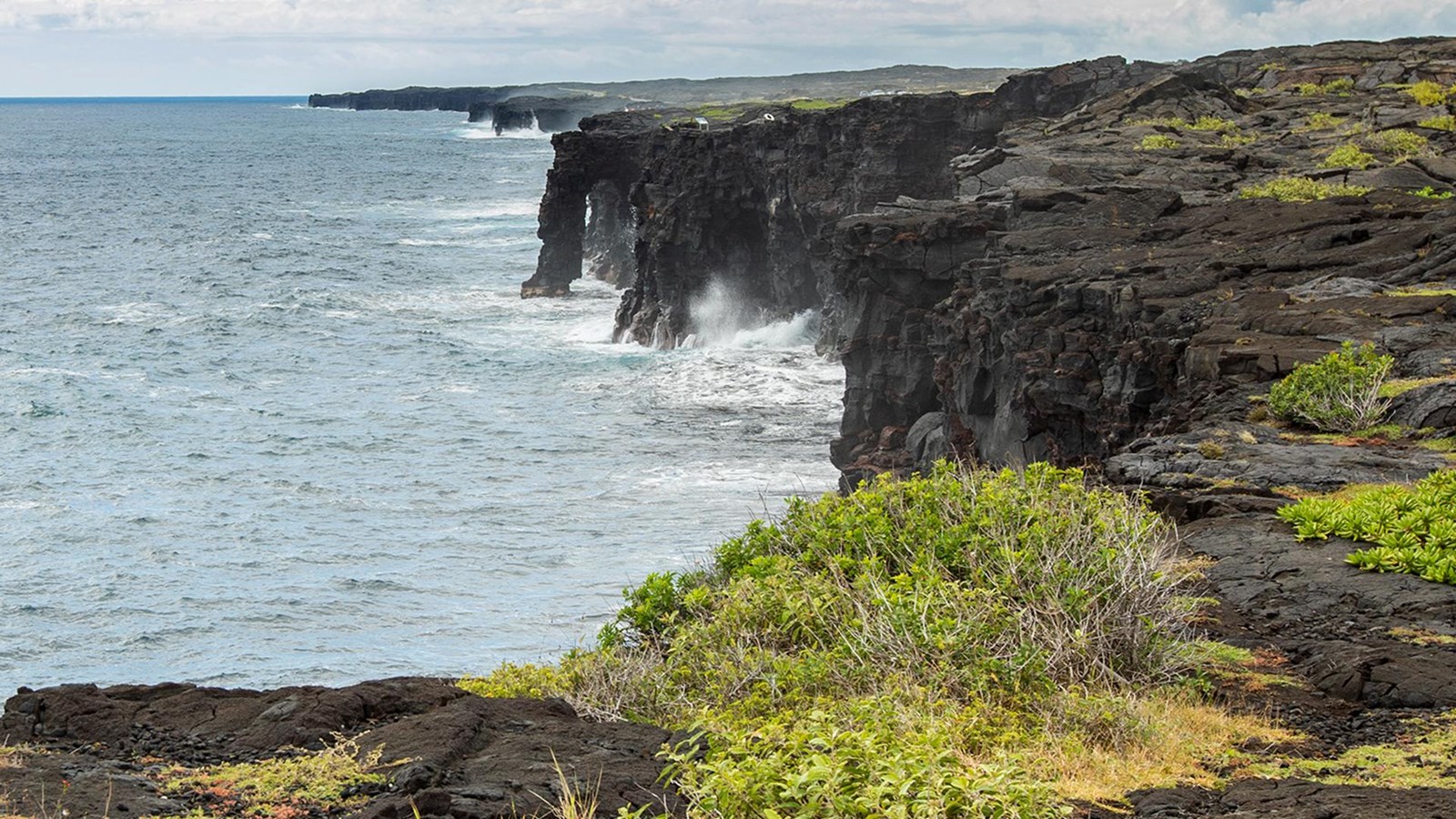 Location:
Hawaiʻi Volcanoes National Park
Historical/Interpretive Information/Exhibits, Parking - Auto, Restroom, Restroom - Accessible, Scenic View/Photo Spot
Hōlei =
a small endemic plant in the milkweed family (Ochrosia).
At the end of Chain of Craters road, walk a short distance along the road to see Hōlei Sea Arch. This stark lava rock formation is about 90 ft. (27.4 meters) high and extends from the steep sea cliffs into the Pacific Ocean.
This formation is beautiful, but temporary, and has a limited life span. The sea arch will eventually crumble into the sea. However, others will replace it as the cliff slowly migrates inland.
This impressive sea arch was cut into the cliff of an ancient lava flow from about 550 years ago due to "differential erosion", referring the difference in the hardness of various layers of lava.
Note: the observation area for Hōlei Sea Arch has moved and is now located about 1,000 feet (300m) past the gate at the end of Chain of Craters Road. 

Hiking on flow fields can be hazardous due to deep earth cracks, uneven and unstable terrain, and razor-sharp lava.
Learn more about these elegant formations sculpted by the sea
Last updated: June 15, 2021