Place
Historic District River Trail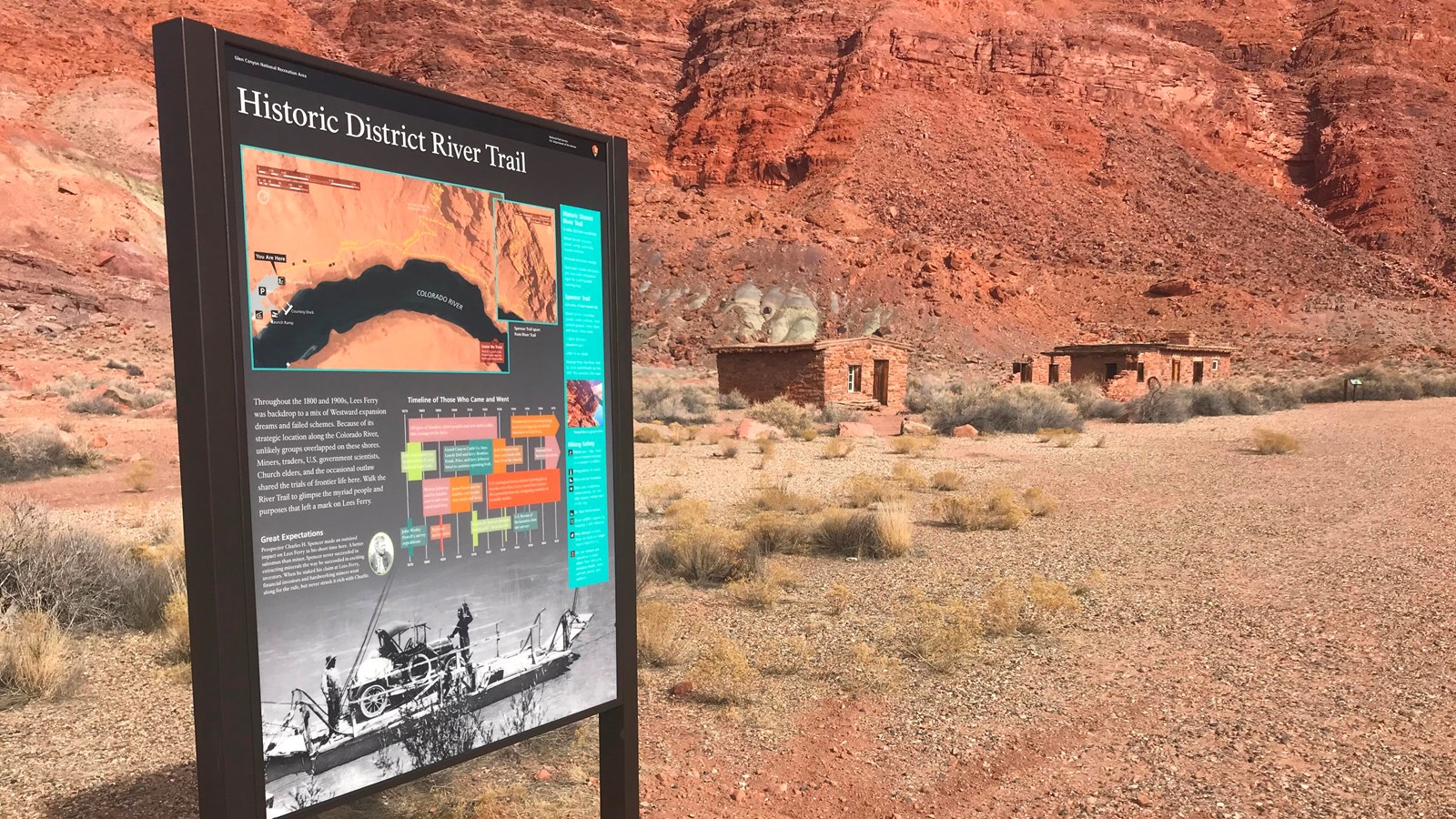 Significance:
Historic District River Trail
Historical/Interpretive Information/Exhibits, Parking - Auto, Parking - Boat Trailer, Parking - Bus/RV
Throughout the 1800 and 1900s, Lees Ferry was backdrop to a mix of Westward expansion dreams and failed schemes.
Because of its strategic location along the Colorado River, unlikely groups overlapped on these shores. Miners, traders, U.S. government scientist, Church elders, and the occasional outlaw shared the trials of frontier life here. Walk the River Trail to glimpse the myriad people and purposes that left a mark on Lees Ferry.
Great Expectations
Prospector Charles H. Spencer made an outsized impact on Lees Ferry in his short time here. A better salesman than miner, Spencer never succeeded in extracting minerals the way he succeeded in exciting investors. When he staked his claim at Lees Ferry, financial investors and hardworking miners when along for the ride, but never struck it rich with Charlie.
 
Historic District River Trail Information: 
Distance: 2 miles ( 3.2 km) round-trip
Easy
The self-guided walking tour follows the trail along the river front of Lees Ferry. Starting near the gravel parking lot by the boat ramp, walk alongside old stone buildings that line the once busy river crossing area. Mix of gravel to rocky to sandy terrain with no shade. Practice caution during extreme heat and avoid hiking during the warmest part of the day. Bring plenty of water. 
Do not remove any natural or cultural objects from the park including fossils, rocks, animals, plants and artifacts. 

Trailhead: Follow the Lees Ferry access road 5.8 miles (9.3 km) to the boat launch. A gravel parking lot at the end of the paved area will give you access to the start of the historic district. No overnight parking.
Last updated: July 11, 2023