Place
Hidden Falls Regional Park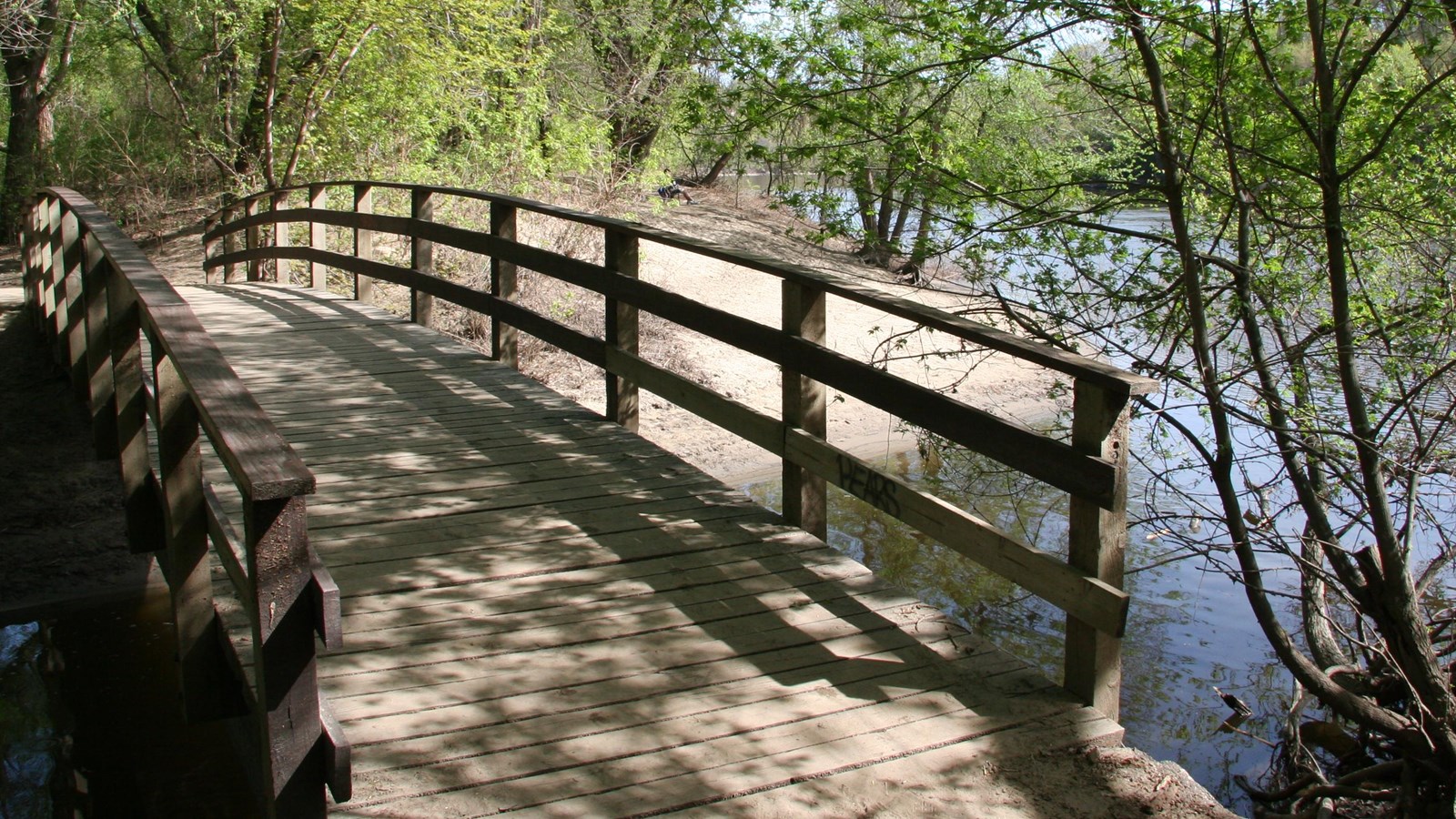 Location:
1313 Hidden Falls Dr, Saint Paul, MN 55116
Designation:
Regional Park
Accessible Rooms, Beach/Water Access, Benches/Seating, Bicycle - Rack, Boat Ramp, Parking - Auto, Parking - Boat Trailer, Picnic Shelter/Pavilion, Picnic Table, Restroom, Restroom - Accessible, Scenic View/Photo Spot
Introduction
This beautiful park is set just below Lock and Dam 1 (Ford Dam). The landscape ranges from manicured park to wilder slopes and forest. It's a great place for birding, fishing, picnicking, walking, and bicycling. Hidden Falls itself is a small waterfall off the beaten path. It may be dry in periods when we have little precipitation
History
In 1887, Hidden Falls Regional Park was one of the four original park areas selected for St. Paul by noted landscape architect, Horace Cleveland. Cleveland's underlying philosophy was to preserve landscape features and the nature that shaped those features while making the parks accessible for all people to enjoy and not just the wealthy. He went on to greatly influence the park systems in both St. Paul and Minneapolis, as well as other Midwestern cities.
The park still contains a primitive setting where nature abounds, in addition to more developed areas.
Hidden Falls is separated from Crosby Farm Park by the Watergate Marina, but connected by the trail system.
Activities
Bicycling and walking trails, picnicking/shelter, grills, fire rings, boating, birding, and fishing opportunities abound in this park. A short hike through the woods upstream from the picnic shelters will bring one to the creek. Take the informal trail to the right to the falls. Hiking further up the main trail will bring the hiker to a gravel beach area below Lock and Dam 1. This is also a favorite fishing spot for many.
Last updated: October 30, 2020