Place
Hells Gate State Park and Lewis and Clark Discovery Center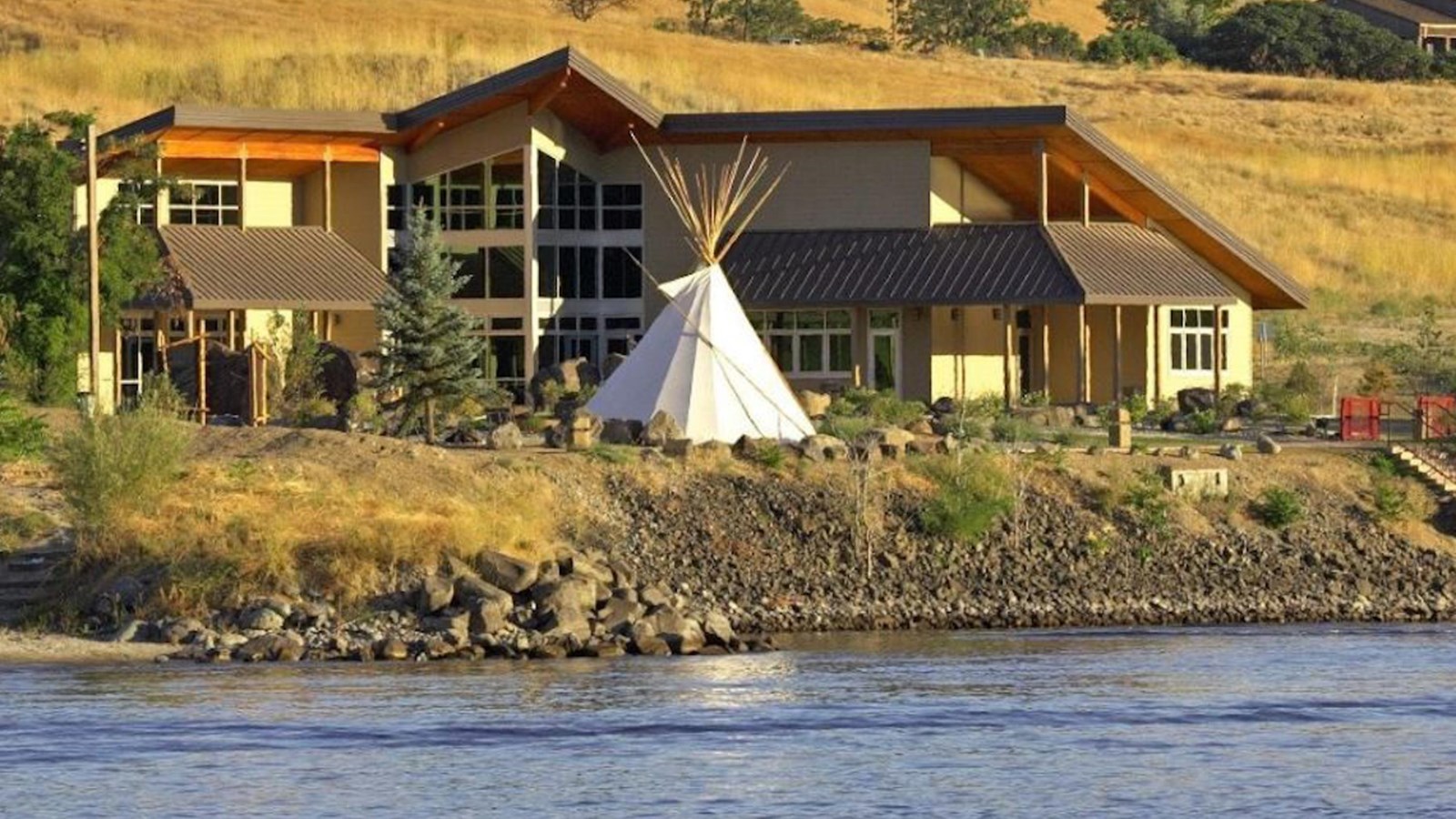 Location:
Lewiston, Idaho
Designation:
Idaho State Park
Benches/Seating, Canoe/Kayak/Small Boat Launch, Entrance Passes For Sale, Gifts/Souvenirs/Books, Historical/Interpretive Information/Exhibits, Information, Information - Maps Available, Information - Park Newspaper Available, Information - Ranger/Staff Member Present, Information Kiosk/Bulletin Board, Parking - Auto, Parking - Boat Trailer, Parking - Bus/RV, Permits Issued, Picnic Table, Restroom, Restroom - Accessible, Scenic View/Photo Spot, Showers, Theater/Auditorium, Trailhead, Trash/Litter Receptacles
Lewis and Clark NHT Visitor Centers and Museums
Visitor Centers and Museums along the Lewis and Clark National Historic Trail
Just south of Lewiston, Idaho, along the shores of the Snake River, is Hells Gate State Park and the Lewis and Clark Discovery Center. 
About 15,000 years ago, at the end of the great ice age, huge floods carved through this area, which became known as the gateway to Hell's Canyon, today the deepest river gorge in North America.  The dramatic basalt rock formations, abundant wildlife, and perfect rapids make Hell's Canyon a popular location for backpacking, fishing, and whitewater adventures.  Many visitors enjoy the jet boat rides and fishing charters, too. 
The site of Hells Gate State Park was once the location of a Nez Perce Village. Little is left of the village, but depressions south of the campground are the remnants of pit houses used for years by the Nez Perce as they fished for lamprey near Asotin Creek.
Lewis and Clark traveled through this area in the fall of 1805 as they continued down the Clearwater River until it entered the Snake.  The Lewis and Clark Discovery Center, located within the park, features indoor and outdoor displays and a film describing the journey of Lewis and Clark through Idaho. The Center has a two-acre outdoor interpretive plaza on the banks of the Snake River with a beautiful moving stream featuring sculptures by artist Rip Caswell.  While you're at the Center, don't miss the 32-minute movie called "From the Mountains to the Sea: Lewis and Clark in Idaho," and be sure to stop by the Lewis and Clark gift shop.
Hells Gate State Park offers plenty of outdoor fun – from camping to biking, boating to horseback riding, and disc golfing to fishing.  To learn more about the park and the Lewis and Clark Interpretive Center, go to
https://parksandrecreation.idaho.gov/parks/hells-gate.
Last updated: October 5, 2020