Place
Heintooga Spur Road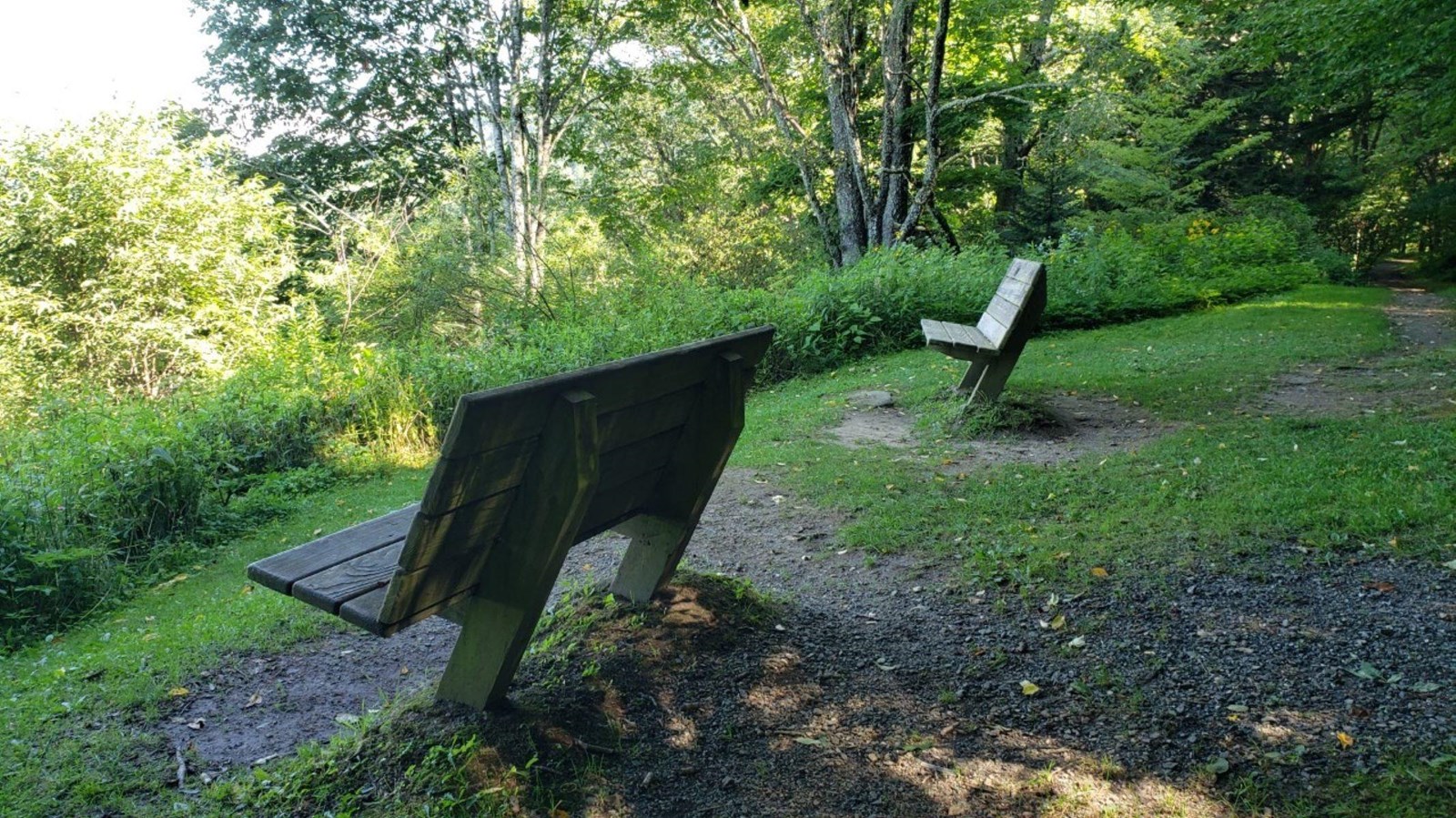 Significance:
Scenic Drive
Benches/Seating, Grill, Parking - Auto, Picnic Table, Restroom - Accessible, Restroom - Seasonal, Scenic View/Photo Spot, Trailhead, Trash/Litter Receptacles
Looking for the road less traveled? Try the Heintooga Spur Road, also known as Balsam Mountain Road. This 9-mile paved spur road just 11 miles from the south end of the Blue Ridge Parkway has overlooks with gorgeous views of the surrounding mountains and valleys below, hiking trails, picnic grounds, and opportunities to see elk.

For the first four miles you are within the Blue Ridge Parkway boundary. The road leads drivers along the mountain's crest with scenic overlooks on both sides of the road. To the left are the Smokies and peaks like Clingmans Dome and Mount Le Conte. To the right, the Plott Balsam Range and the Parkway's route is your view.

As you reach Black Camp Gap you will leave the Parkway and enter the Great Smoky Mountains National Park. A large wooden sign will welcome you and there is an adjacent parking area. A short walk from the parking area leads to a Masonic stone monument completed in 1938. It was built when the park was created and contains rocks from most states and different places around the world. There are both stone steps and an accessible paved ramp that take you to the monument. The stone structure is protected under a wooden pavilion and surrounded by a fence. You can still get close enough to see and read the stones.

Next along the road is a small parking area on your left for Flat Creek Trail. This is a 5.2-mile round trip, out and back hike that is rated moderate. This trail brings you to the end of Heintooga Spur Road where the picnic area and bathrooms are.

Carry on a few more miles and you come to Poll's Gap. Here there is access to three remote hiking trails into the Smoky Mountains. These are Hemphill Bald Trail, Rough Fork Trail and Poll's Gap Trail. A few more miles of driving will bring you to Balsam Mountain Campground, the highest campground in the Smokies. Balsam has 46 campsites, fire pit grills, cold running water, bathrooms, and is a great spot for tents. For more information about hiking and camping in the Great Smoky Mountains National Park, visit www.nps.gov/grsm.

Soon you will reach the end of Heintooga Spur Road at 9 miles in. There is a lovely, shaded picnic area with plenty of spaced out picnic tables. There are restrooms here as well. Near the picnic area you will see the end of the Flat Creek hiking trail mentioned earlier. If you walk down this trail just a short way you will come to the Heintooga Overlook with two benches to relax and enjoy the view of the Great Smoky Mountains.

For a more adventurous drive, you can continue to Heintooga-Round Bottom Road, marked by a large brown sign where the pavement ends. This is a narrow, gravel, one-lane, mountain road and will bring you out near the Qualla Cherokee Indian Boundary. This route is not suitable for RV's or trailers, is 14 miles and one way only.
Last updated: January 27, 2021