Place
Head of the Meadow Beach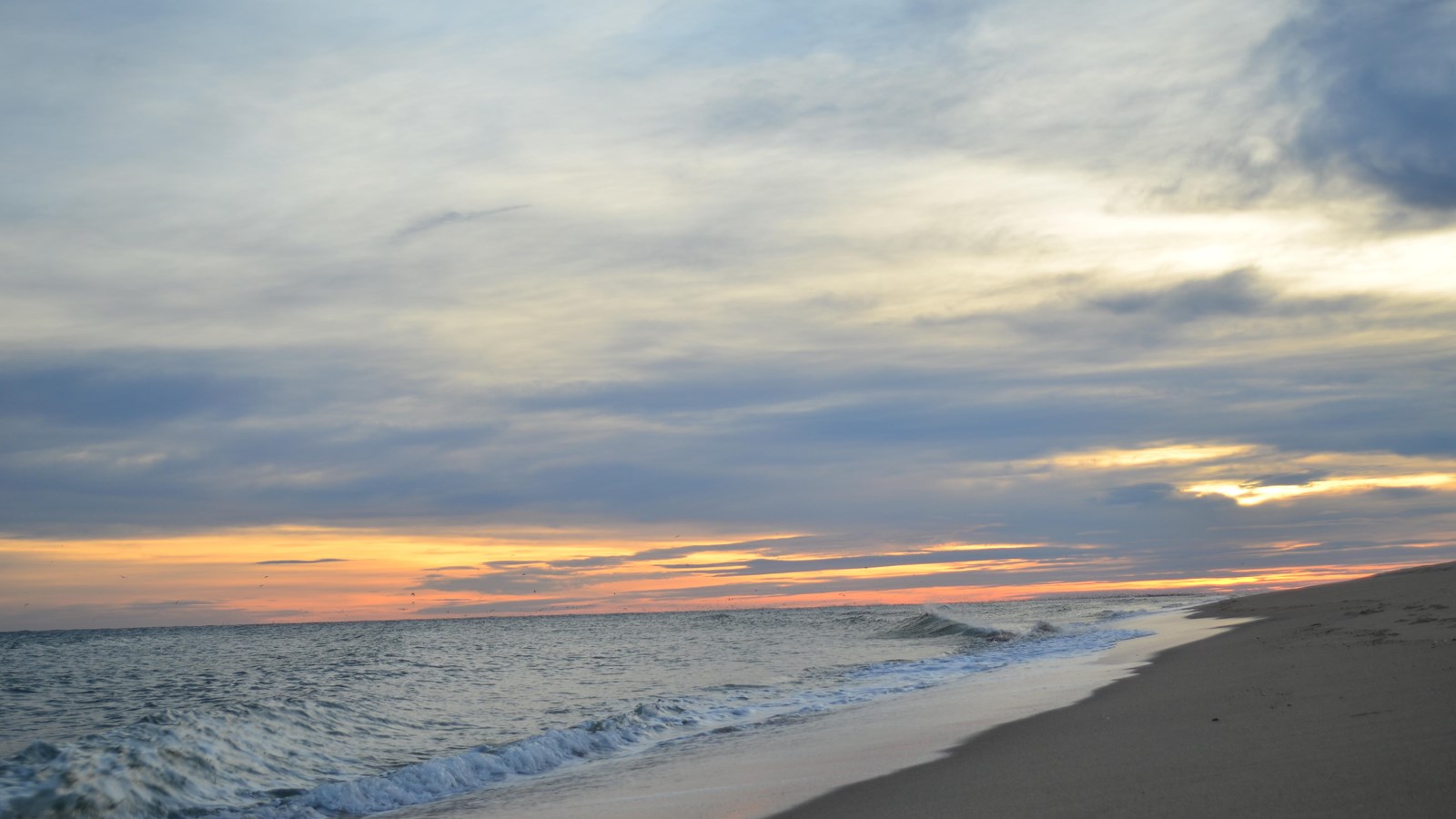 Location:
End of Head of the Meadow Beach Road, Truro
Significance:
The Frances sank here in 1872; the shipwreck can be seen at low tide.
Beach/Water Access, Parking - Auto, Restroom - Seasonal, Showers, Toilet - Vault/Composting
The landform of Cape Cod is often described as being in the shape of a bent arm with its hand curled into a fist at the northernmost tip. Head of the Meadow Beach in North Truro has the distinction of being located at the "wrist" of the Cape, where the landform just begins to curl back toward the mainland US.

This location is a place of dynamic shifting sands, with bars often forming off the main beach on which herds of seals lounge at low tide. The broad sandy beach offers excellent shorebird nesting habitat, particularly for the Federally-threated piping plover. As a result, during much of the summer season, the beach is closed to pets.

The wreck of the Frances, which sank in a December gale in 1872, may still be seen here at low tide. United States Life Saving Service men dragged a whaleboat from the bay across the Cape to the outer beach and rescued all aboard. The captain, who died several days later from the effects of exposure, is buried in Truro.
Last updated: November 7, 2021