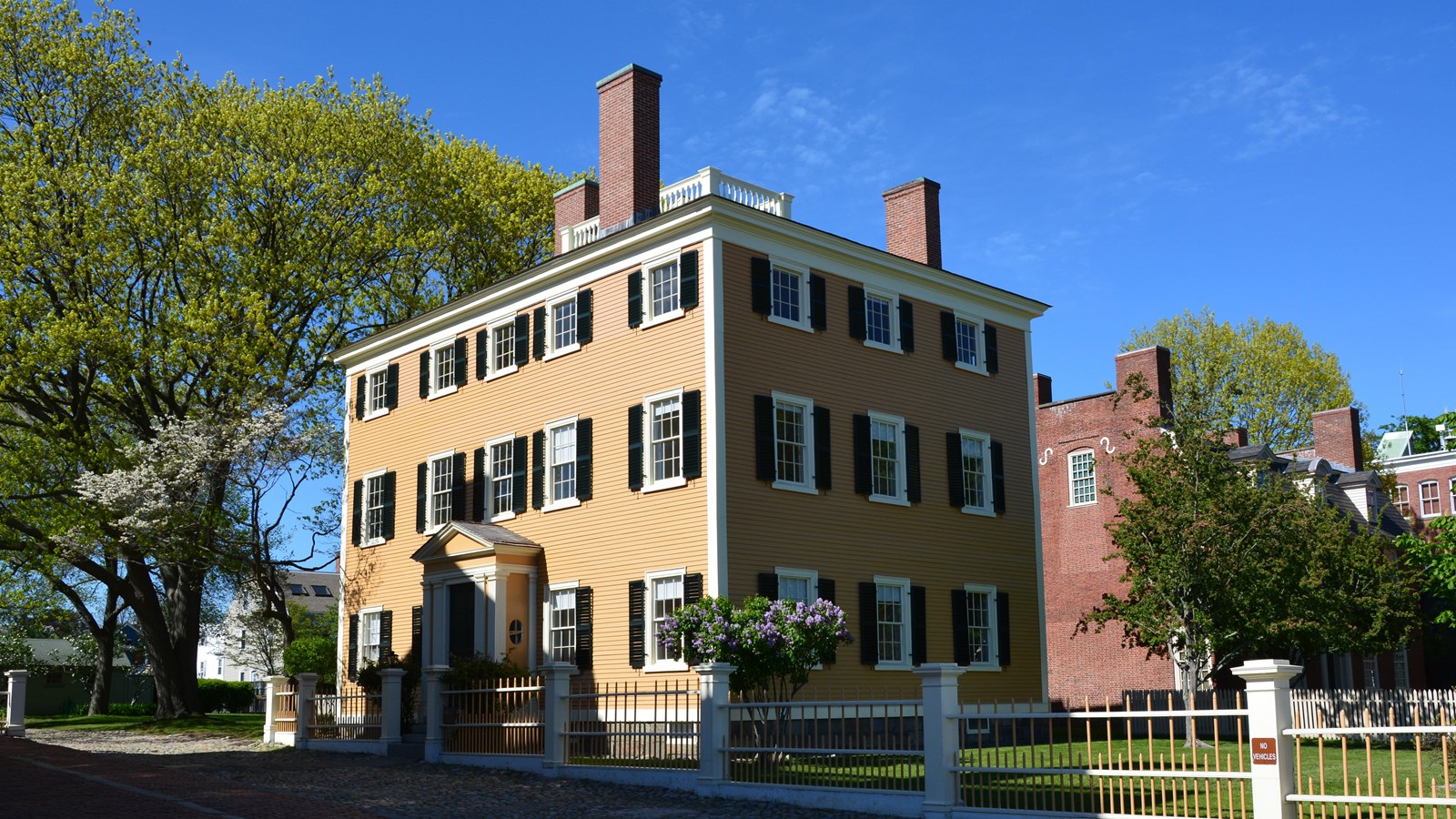 Location:
Salem, Massachusetts
Significance:
Commissioned by Elias Derby, the wealthiest merchant in late 1700s Salem
Designed by Samuel McIntire (1751-1811), one of the earliest and most influential architects in the United States, the Hawkes House had been commissioned but never lived in by Elias Hasket and Elizabeth Derby.

Construction began on the building in 1780, however the Derbys never completed the house. Instead, they moved away from the waterfront to a house in the center of town. Benjamin Hawkes (1766-1854), a ship builder, counted many of Salem's successful merchants among his customers. He purchased and altered the unfinished house in 1800. 

The Hawkes House is a fine example of the large Federal style homes built throughout Salem in the late 18th and early 19th centuries. These three-story tall, square buildings usually featured a beautifully carved and painted entrance and many windows to let light and air into the gracefully decorated rooms.
Last updated: November 7, 2021