Place
Haw Creek Valley Overlook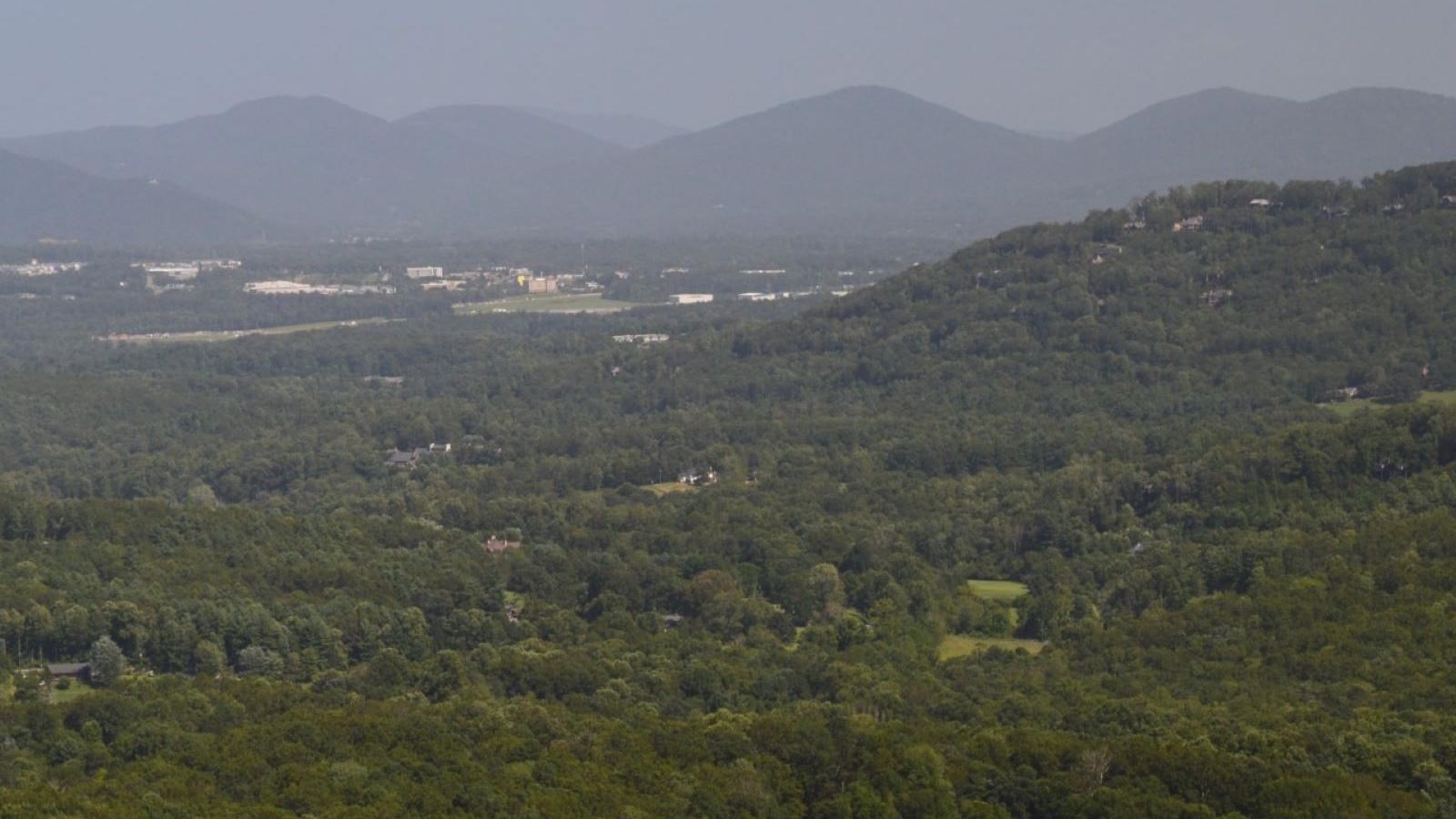 Significance:
Scenic Overlook
Parking - Auto, Scenic View/Photo Spot
This overlook is a short drive north from Asheville, but feels miles away.

The valley view is of the Haw Creek Valley community and major Asheville buildings. There is a wide span of mountains across this overlook's viewscape. The major visible peaks are Ducker Mountain, Chestnut Top, Ball Mountain, Double Head, Little Bald Mountain, Mount Pisgah, Scott Mountain, and Piney Mountain.
 
The vegetation has been cut at the overlook, making for good visibility. This overlook trimming practice is good wildlife management for birds and a variety of mammals. It provides habitat variety from shrubs and small trees to the large, mature trees seen at the tree line. Common birds like blue jay, northern cardinal, Carolina chickadee, tufted titmouse, American crow, eastern towhee, American robin, mourning dove, brown thrasher, Carolina wren, red-tailed hawk, red-shouldered hawk, turkey vulture, chimney swift, and swallows will be seen and heard in the trees and skies at this overlook. Black bears, white-tailed deer, Virginia opossum, raccoon, southern flying squirrel, and gray squirrel will use this area as well.
Last updated: March 24, 2022