Place
Harpers Corner Road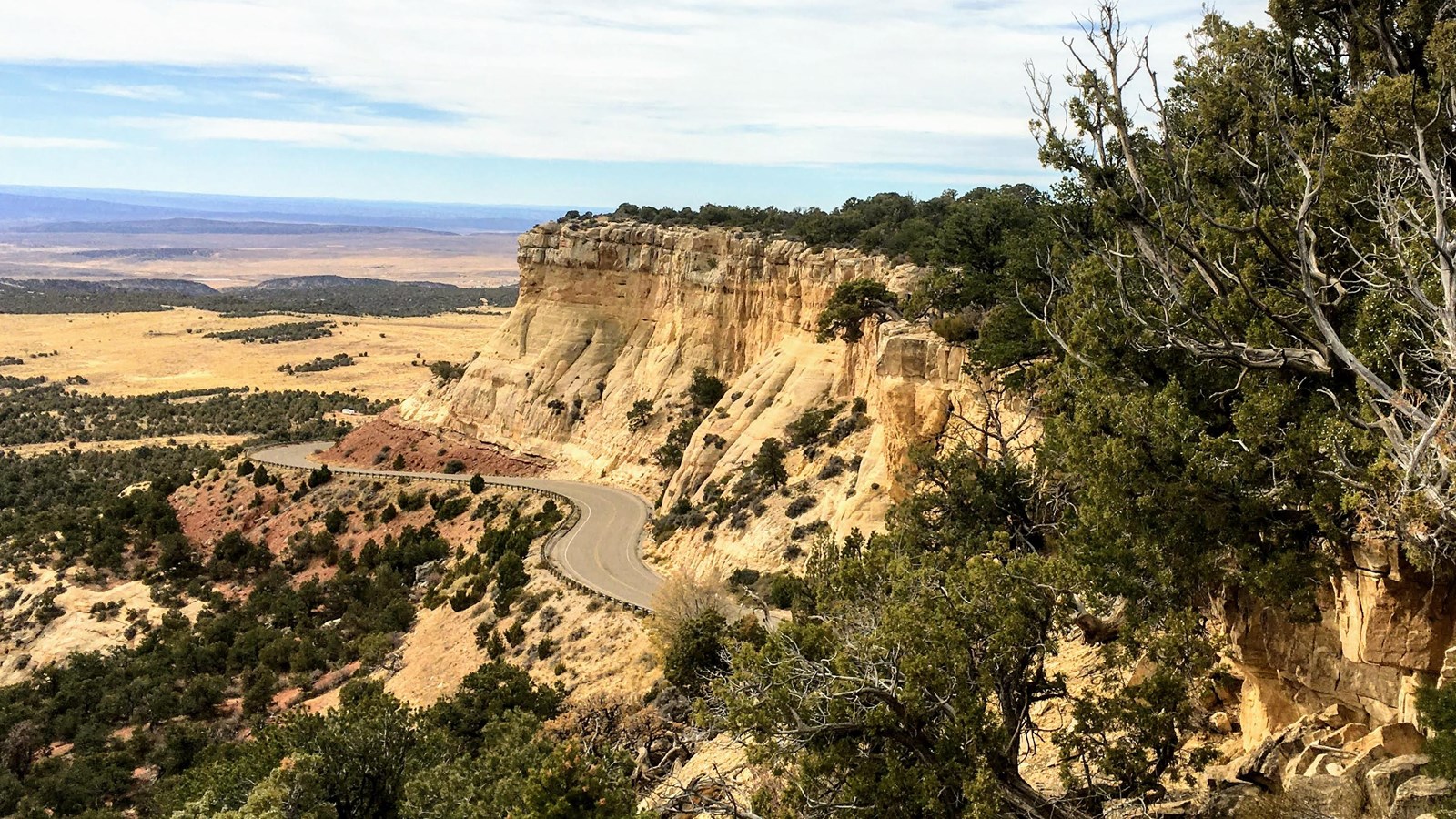 Location:
4545 US-40, Dinosaur, CO 81610
Significance:
Scenic Drive
Historical/Interpretive Information/Exhibits, Information - Maps Available, Information Kiosk/Bulletin Board, Parking - Auto, Picnic Table, Restroom, Restroom - Accessible, Restroom - Family, Scenic View/Photo Spot, Toilet - Vault/Composting, Trailhead, Trash/Litter Receptacles, Wheelchair Accessible
The Harpers Corner Scenic Drive is a 31-mile (50 km) one-way auto tour route from the Canyon Visitor Center to Harpers Corner. Dinosaur fossils are not located in this section of the park.

As the road gains in elevation, the scenery reflects the changing ecosystems.The last 12 miles (19 km) include several striking viewpoints and overlooks, some as high as 2500 feet (762 m) above the Green and Yampa rivers. All overlooks along the route are wheelchair accessible. The Harpers Corner Road is also the jumping-off point for several paved paths and hiking trails. 

Fuel, food, water, and other services are not available along this route. Vault toilets are located at picnic areas and a few overlooks along the route. The nearest services are in Dinosaur, Colorado, two miles west of the Canyon Visitor Center on U.S. Highway 40. Harper's Corner Drive is closed at Plug Hat Butte when heavy snow falls. The road reopens in spring when conditions allow.
Last updated: August 23, 2022