Place
Halls Crossing Launch Ramp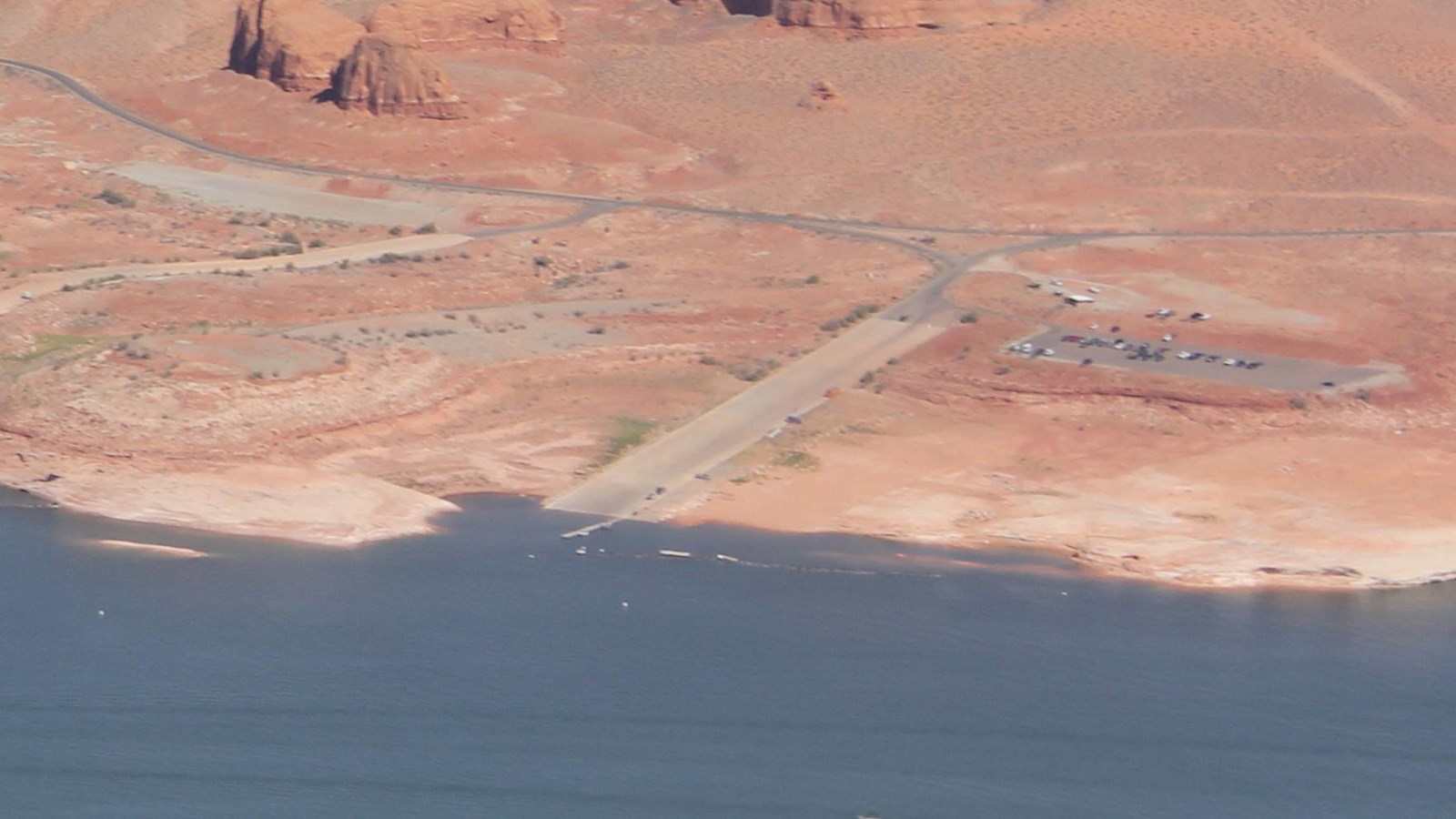 Location:
US Hwy 276 North 45 miles from intersection with US Hwy 95 until you hit the water
Significance:
Boat launch
Aquatic Invasive Species Inspection, Beach/Water Access, Boat Ramp, Canoe/Kayak/Small Boat Launch, Dock/Pier, Ferry - Vehicle, Parking - Auto, Parking - Boat Trailer, Restroom - Seasonal, Toilet - Flush, Trash Dumpster
Halls Crossing launch ramp, located at the Halls Crossing Marina, Hwy 276, Lake Powell, Utah, is open to launch your boat year-round. Due to low water, this ramp is only available for paddlecraft launching.

The main launch ramp in the Halls Crossing Marina area. Put your boat on Lake Powell here. Large enough for multiple boats, including houseboats, to launch at the same time. The ramp is long and changes when the lake level changes. Prepare for a long walk back down the ramp after you park your boat trailer. Courtesy docks have a thirty minute time limit. Fuel docks and pumpout station just upstream of ramp. 14-day parking is at the top of the ramp.

All boats exiting Lake Powell must follow decontamination protocols to keep quagga mussels and other aquatic invasive species out of other bodies of water. Check your home state's regulations. Always Clean, Drain, and Dry your vessel and gear.
Check ramp conditions before you arrive on our Low Water Webpage.
Last updated: November 2, 2021