Place
Greyhound Bus Burning Site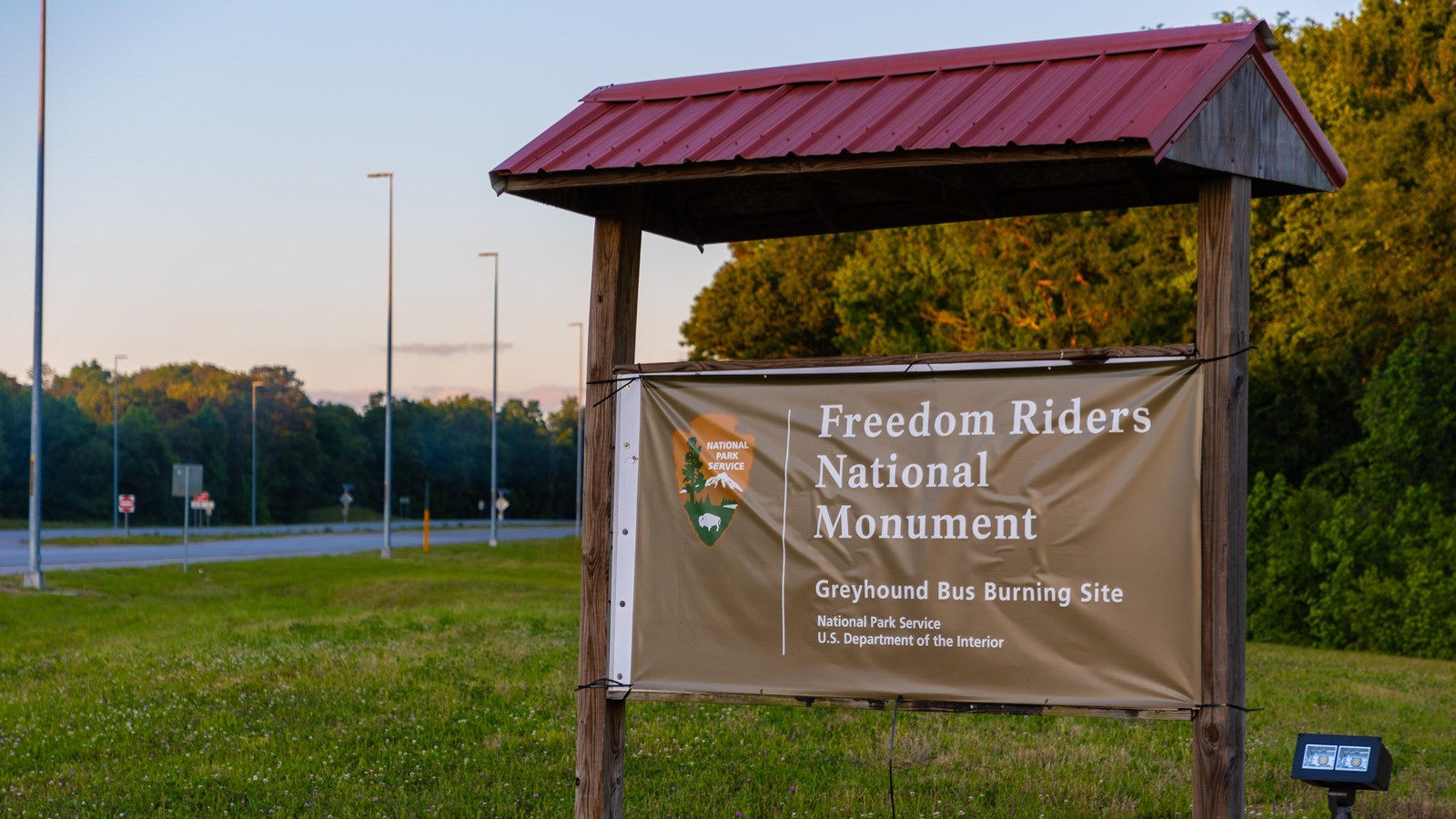 Location:
AL Highway 202 & Old Birmingham Highway
Significance:
Site of Attack on Freedom Riders and burning of Greyhound bus
Historical/Interpretive Information/Exhibits
On this site in May of 1961, a small group of nonviolent activists called Freedom Riders were attacked by a white mob. Traveling to protest segregation in interstate travel, the bus carrying these activists was ambushed at the Greyhound depot in Anniston. A white mob surrounded the bus, slashed its tires, and pursued the Freedom Riders out onto the highway. 

When the bus tires gave out, the mob firebombed the bus as the Freedom Riders onboard prepared for violence. Trapped on the burning bus, they emerged after an explosion and showed courage and resilence as the mob beat them. The Freedom Riders survived the attack and, within a few hours, made their way to Birmingham via a convoy organized by Reverand Fred Shuttlesworth. Images of the attack made headlines around the nation and the world, drawing significant attention to the Freedom Rider cause.

Visitors to the Greyhound Bus Burning Site can read interpretive panels and take a quiet moment to reflect on the courage the Freedom Riders showed in the face of violence. Limited parking is available.  
Last updated: June 25, 2021