Place
Greenstone Church (Greenstone United Methodist Church)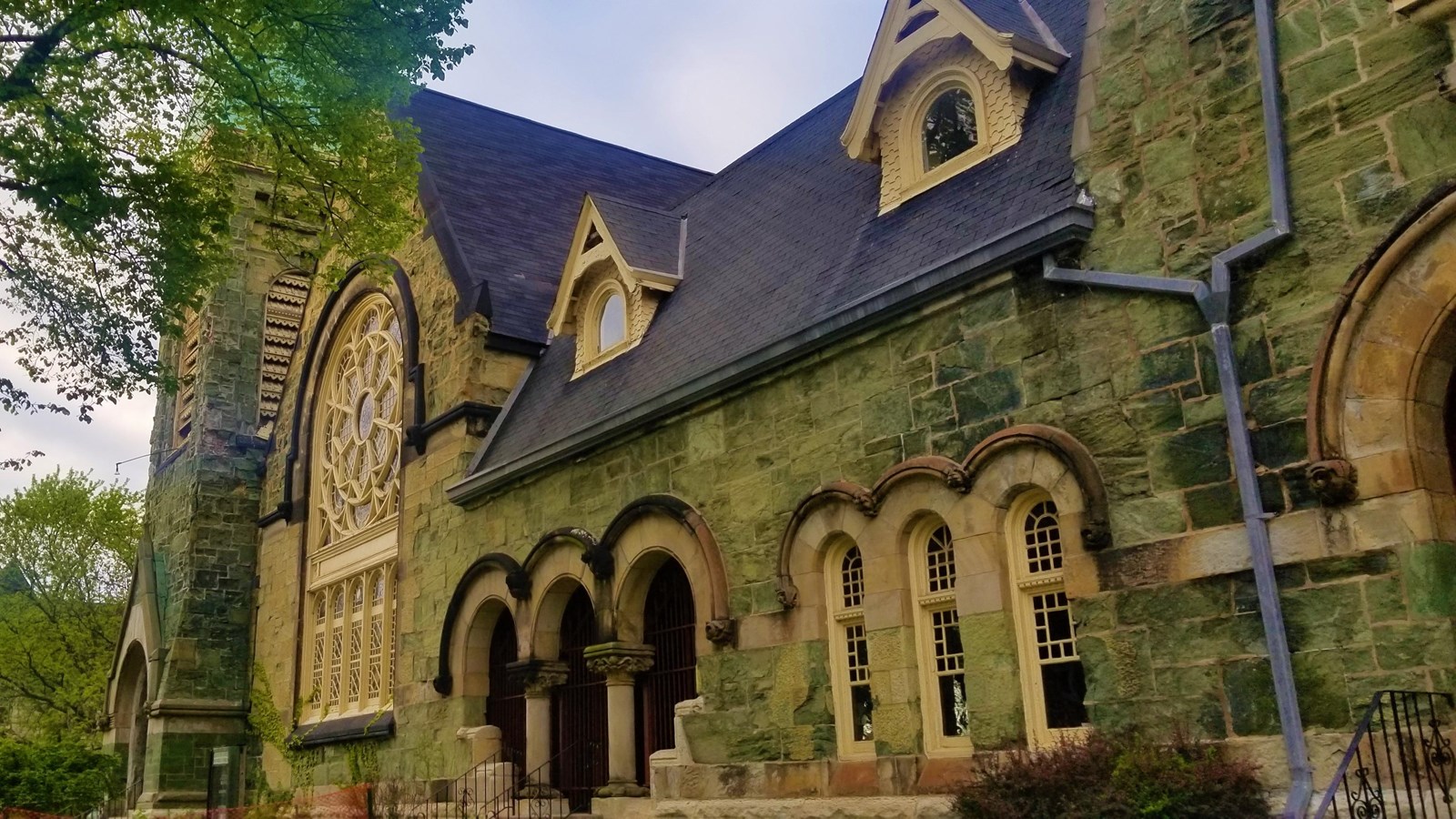 Location:
11211 South St. Lawrence st. Chicago, IL 60628
Significance:
City of Chicago Historic Landmark and National Historic Landmark
The Greenstone Church was built in 1882 as part of the original plan for the town of Pullman. The church was designed by Solon S. Beman and features a unique facade of green stone quarried in Pennsylvania and seats 600.

With the exception of the chancel arrangements, the sanctuary has remained unchanged since the 1880s. The cherrywood that comprises the altar and pews, over 90% of the stained glass windows, and the manual-tracker pipe organ are original to the building.

The Greenstone Church was built to "complete the scene" of the town, but George Pullman, having family roots in the Universalist Church, thought the building would be a church that was "for all to unite in union with the body." However, it was quickly realized that each denomination wanted to worship in their tradition, their own language, with their own pastors.

In addition to this complication, the church building sat empty for over two years due to the high monthly rent. Small religious societies met in rooms rented at the Market Hall, the Arcade, or the Casino buildings. The rent of $300 per month for the church and $65 for the parsonage to the south end of the building were deemed excessive. Eventually, the rent was lowered, and the Presbyterians were the first tenants of the church, having leased the building by 1887.

Following a much-publicized antitrust controversy, the Pullman Company was forced to sell off most of the town, beginning in 1898, the year following George Pullman's death. A Methodist congregation soon afterwards purchased the building and it has remained in their care since. 
Last updated: January 8, 2023