Place
Great Temple Mound Complex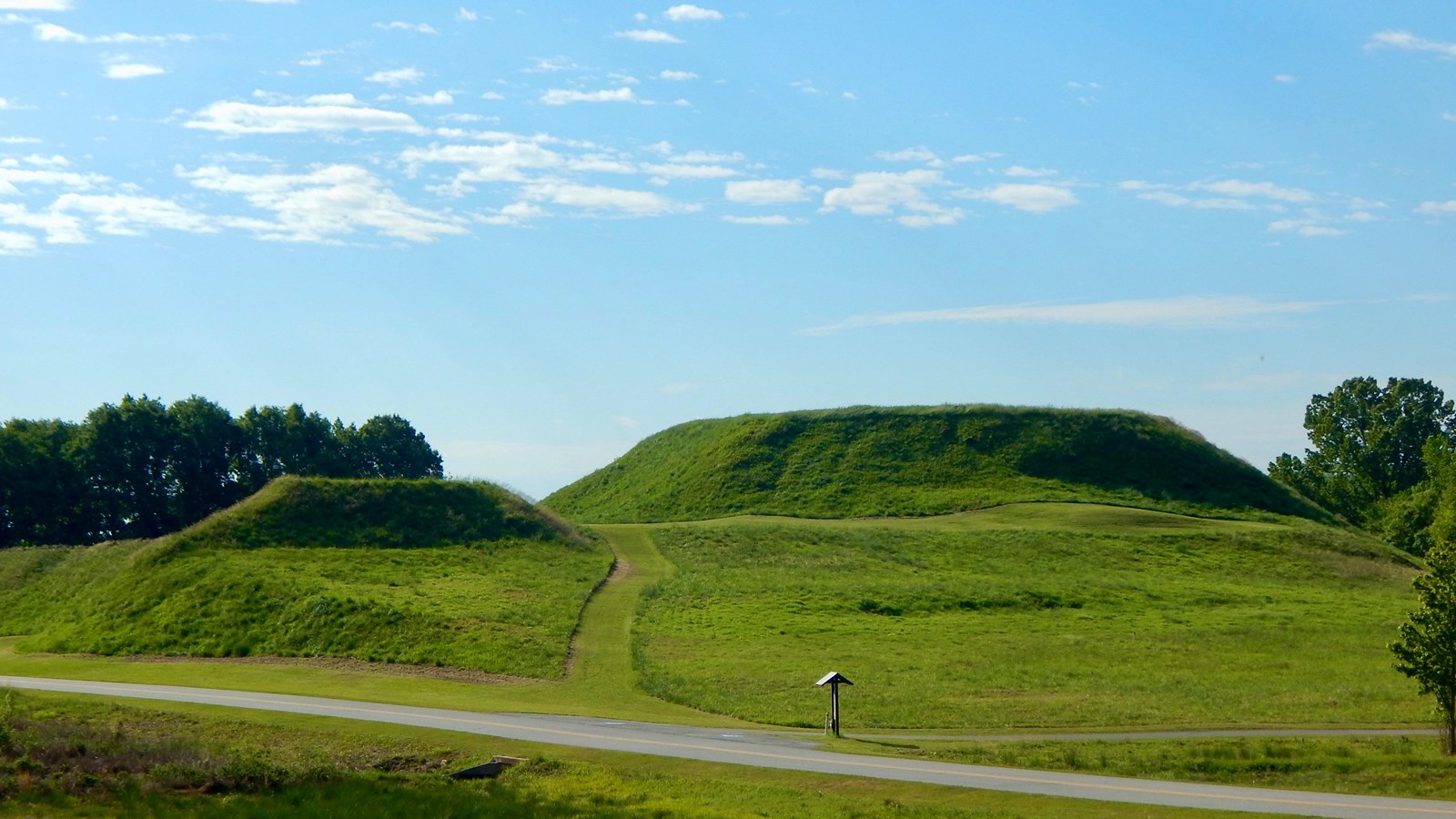 Location:
Ocmulgee Mounds National Historical Park
Significance:
Tallest two mounds in the park; where the chief and second-chief lived during the Mississippian Period.
Benches/Seating, Cellular Signal, Historical/Interpretive Information/Exhibits, Parking - Auto, Scenic View/Photo Spot, Trailhead, Trash/Litter Receptacles
The Great Temple Mound Complex consists of the two tallest mounds in the park: The Great Temple Mound and the Lesser Temple Mound. These mounds were created by the Mississippians who lived here in the 10th century CE. The flat-topped, pyramidal mounds were raised in layers at intervals over many years; and suggest intricate social relationships. The Great Temple Mound is where the village chief would have lived, and was built in four separate stages with clay steps going up the northern slope. It's estimated that 10 million baskets of dirt, weighing about 60 pounds each, were used to build the 55-feet-tall mound! Today, there are steps that allow visitors to climb to the top of both mounds for a spectacular view of the surrounding area.
Last updated: April 24, 2021