Place
Grandfather Mountain View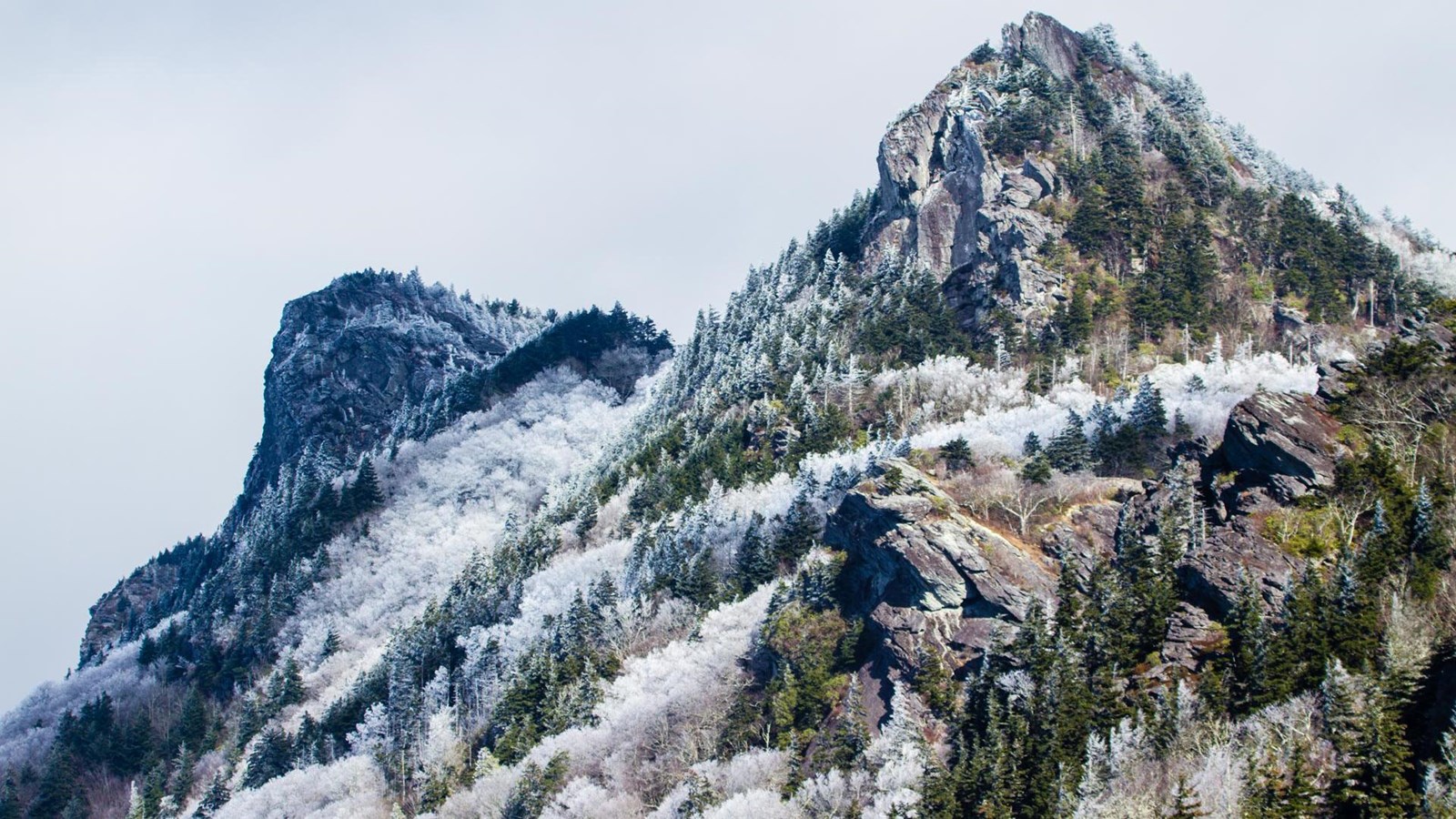 Location:
Blue Ridge Parkway Milepost 306.6
Significance:
Scenic views of Grandfather Mountain, as well as portions of the Linville Valley.
Parking - Auto, Scenic View/Photo Spot
The Grandfather Mountain View overlook offers a spectacular view of the southern end of iconic Grandfather Mountain. Formed about 300 million years ago, the mountain soars to an elevation of 5,939. The original Cherokee name for the mountain was "Tanawha," meaning a fabulous eagle. It was later named "Grandfather" by early European settlers who saw the face of an old man on one of the west facing cliffs.

If you are traveling from the south, this will be your introduction to this mountain, as you will follow it for the next 7 miles. If arriving from the north, you will already be acquainted with the beauty of Grandfather Mountain.

Visitors to Grandfather Mountain are easily confused by the division of the mountain between three different entities. The Grandfather Mountain Stewardship Foundation cares for about 1/3 of the mountain. They operate a nature museum and the Mile High Swinging Bridge which spans 80 foot chasm at one mile in elevation. The entrance to their enterprise is on Hwy 221S, 1.5 miles north of this overlook and does have an entrance fee. 

The wild, undeveloped portions of the mountain are owned by the State of North Carolina and operate as Grandfather Mountain State Park. The park offers spectacular hiking and backpacking, but is known for its severe weather and challenging terrain--with 12 miles of trails that scramble along cliffs and up ladders. There is no charge to access the trails within the state park from Highway 105 and or from the parkway, at Boone Fork Parking Area at Milepost 299.9, 7 miles north of here. 

Finally, the Blue Ridge Parkway traverses Grandfather Mountain at a lower elevation. This section of the parkway includes the Linn Cove Viaduct and the 13.5 mile Tanawha Trail.
Last updated: January 21, 2021