Place
Grand View Point Overlook and Trail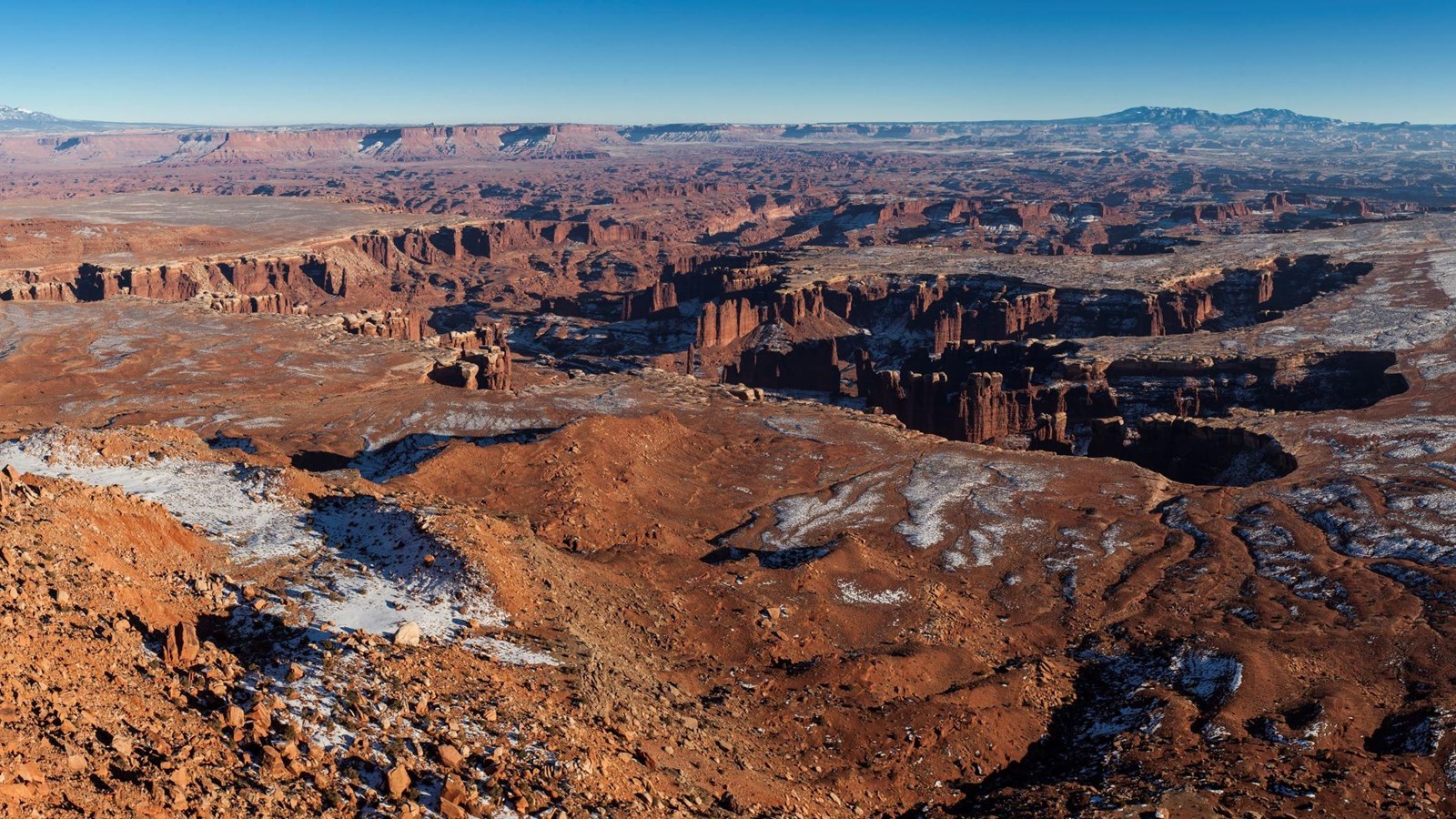 Location:
Island the Sky, Canyonlands
Significance:
Trail, Overlook
Restroom, Toilet - Vault/Composting, Trailhead, Wheelchair Accessible
Grand View Point lies at the southernmost end of the Island in the Sky scenic drive. From here, you can see the across miles of corrugated canyons, the White Rim four-wheel-drive road, features in The Maze and The Needles, and distant mountains. A short, paved sidewalk leads to a spectacular viewpoint. From there you can hike an additional mile to a second viewpoint. Rangers often present geology talks at Grand View Point spring through fall.
Roundtrip Distance: 1.8 mi (2.9 km)
Time: 1.5 hrs
Elevation Change: 73 ft (22 m)
Difficulty: Easy
Hike Description: A stunning out-and-back trail, this walk showcases spectacular panoramic views as it follows the canyon edge.
Accessibility: This trail can be rough, uneven, and requires walking up and down a rocky hill and stone steps. It is not accessible to wheelchairs. In winter, there may be snow or icy conditions; we recommend traction devices for hikers.
Dogs are not allowed on this trail. Service animals are allowed in national parks. What is a service animal? 
Last updated: May 23, 2022