Place
Grand Lodge of the Colored Knights of Pythias, Texas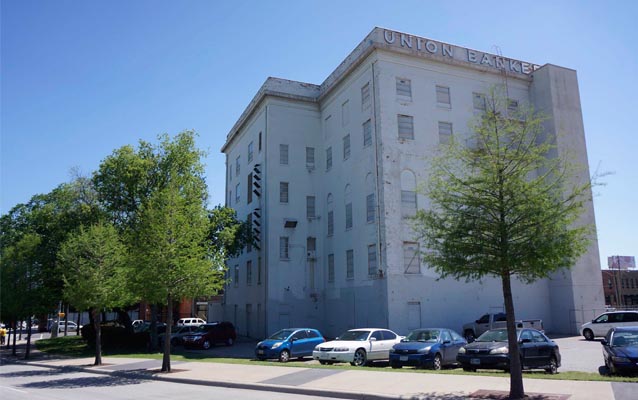 Location:
2551 Elm St., Dallas Texas
Significance:
African American History, Social History
Designation:
Listed in the National Register of Historic Places – Reference Number 100000671
The Grand Lodge of the Colored Knights of Pythias Temple, Texas, designed by noted African American architect William Sidney Pittman and completed in 1916 served as a center for civic, business, and social life in Dallas at a time when segregation offered few other alternatives. Located in the historic African American Deep Ellum neighborhood at the corner of Elm and Good (now Good-Latimer Expressway) streets, the building housed the state headquarters and grand lodge for the Colored Knights of Pythias, Texas. There, the Knights had office space, hosted both local and grand lodge meetings, and operated a life insurance business that provided people of limited means the ability to cover funeral expenses for loved ones. In addition, as was typical for many fraternal orders, the four-story building also provided office space for many prominent African American professionals including Marcellus Cooper (first African American dentist in Texas), Benjamin R. Bluitt (first African American surgeon in Texas), Ammon S. Wells (attorney and civil rights leader), John O. Chisum (optometrist and civic leader), and Phillip M. Sunday (physician and civic leader). The temple's fourth floor auditorium also served as a convention or meeting site for a variety of secular organizations at a time when segregation often prevented African Americans from using municipal or privately owned facilities, and churches were the only other option available. The Knights of Pythias Temple was the first commercial building in Dallas built by and for African Americans and was, as such, celebrated as an example of what the people of a race with limited opportunities could accomplish. The building served as the state headquarters of a significant African-American fraternal organization, which in many ways supported African-American businesses, including providing office space for a variety of tenants. The building has suffered alterations over time but retains sufficient integrity.
Last updated: February 2, 2018