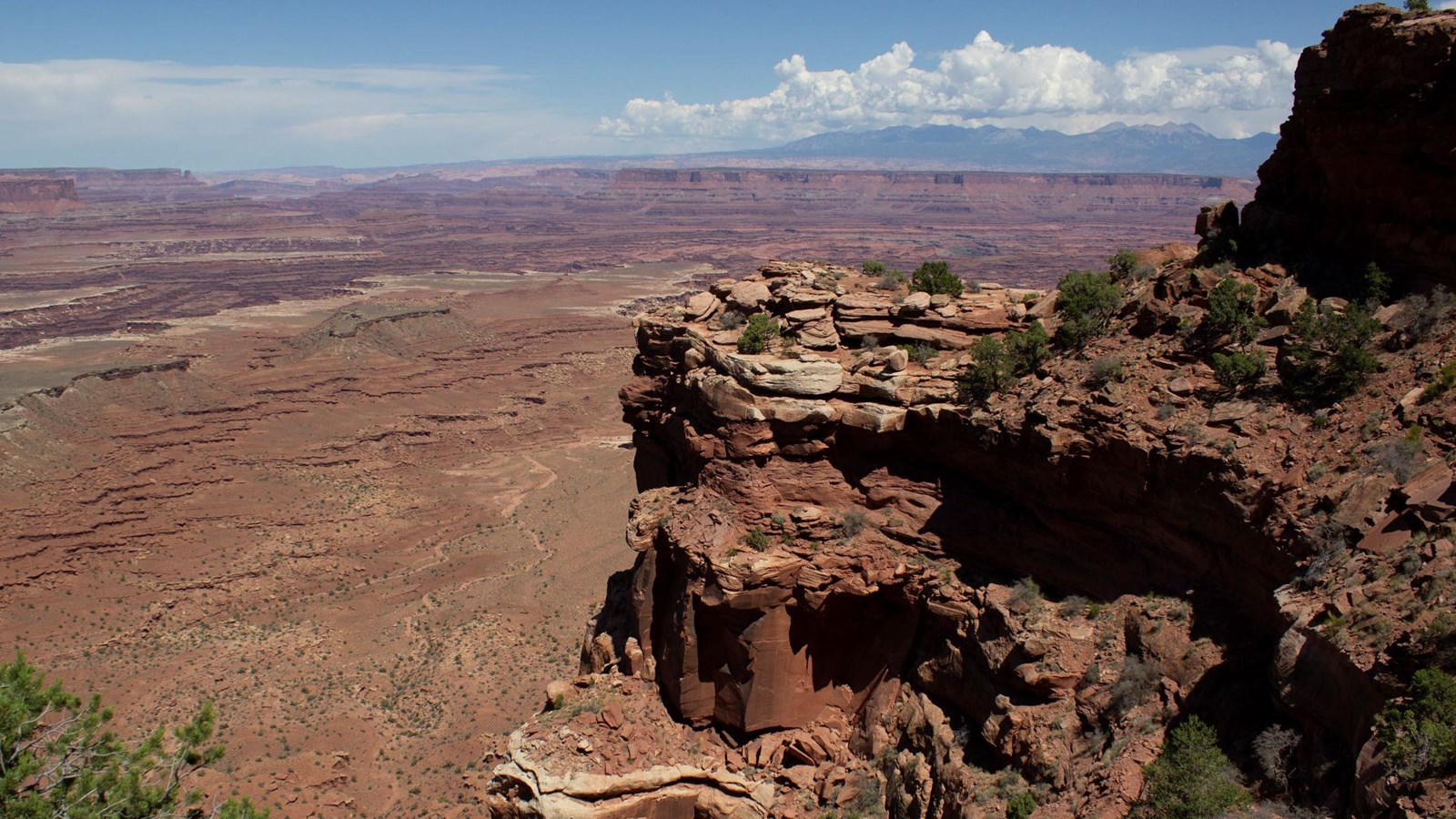 Location:
Island in the Sky, Canyonlands National Park
Parking - Auto, Picnic Shelter/Pavilion, Picnic Table, Toilet - Vault/Composting, Trailhead
This is the steepest trail in this district of Canyonlands, descending over a thousand feet of scree slopes and switchbacks across sheer cliffs.
Roundtrip Distance: 4.6 mi (7.4 km)

Time: 4-6 hrs

Elevation Change: 1,529 ft (466 m)

Difficulty: Strenuous– Mesa Top to White Rim

Hike Description: Steeply and rapidly descends 1,400 feet (427 m) to the White Rim Bench. Rough switchbacks cross sheer cliffs and scree slopes. Step carefully, and don't forget to look up to take in the view.

Bring: Water (at least 1 QT/1 L per person, per hour), snacks, sturdy footwear, headlamp, map, and be prepared for, sun, rain, heat, or cold.

Accessibility: This trail can be rough, uneven, and requires walking up and down a rocky hill and stone steps. It is not accessible to wheelchairs. In winter, there may be snow or icy conditions; we recommend traction devices for hikers.

Dogs are not allowed on this trail. Service animals are allowed in national parks. What is a service animal? 
Last updated: January 31, 2023