Place
West India Goods Store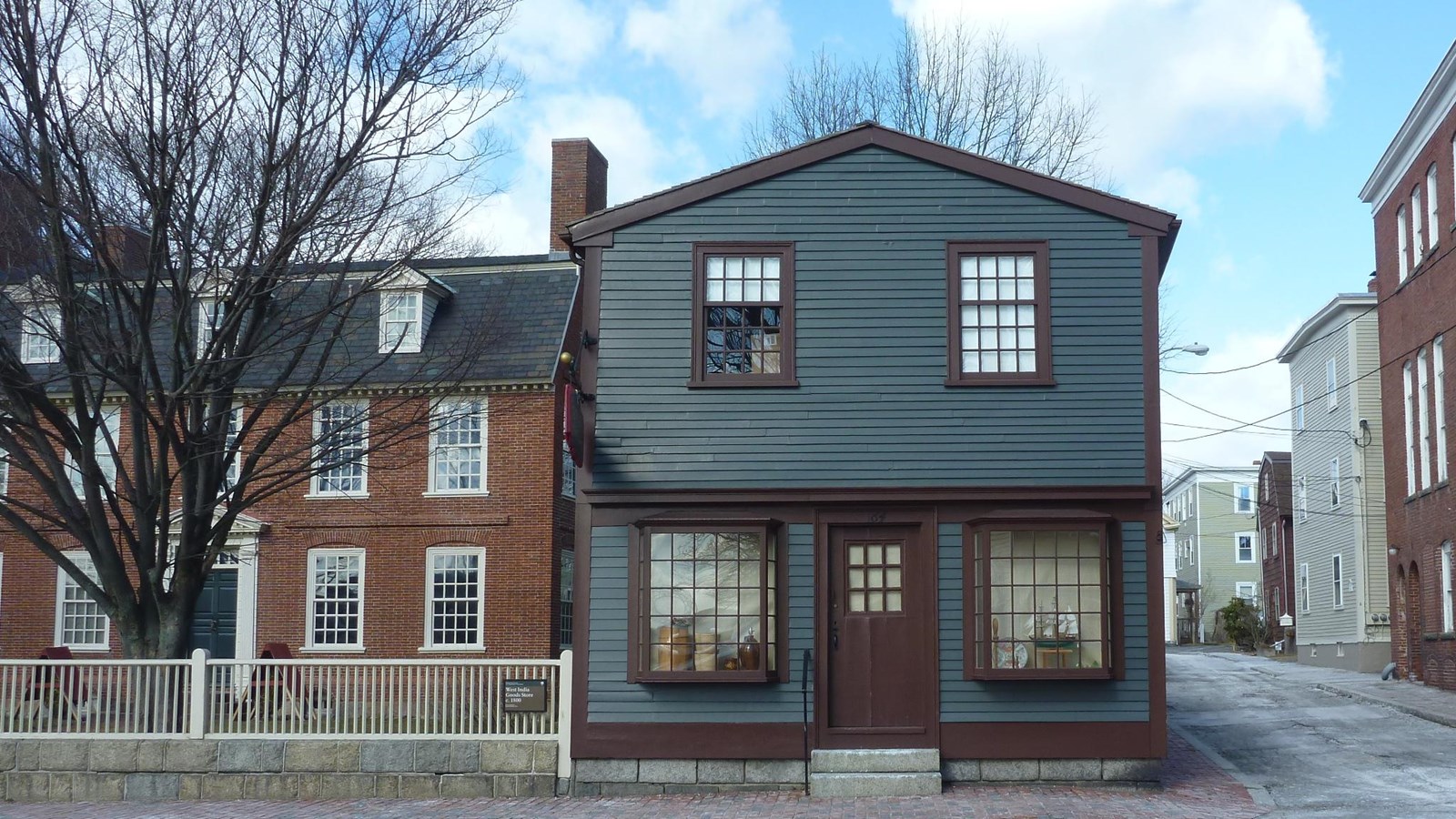 Location:
Salem, Massachusetts
Significance:
Structure built next to the Derby House for the sale of international goods
The term "West India Goods Store" was used in Salem as a generic term for a retail shop selling items from all over the world, not just the Caribbean. Captain Henry Prince (1764-1846) bought the Derby House in 1796 and built this structure in the early 1800s, listed in records as a "store." 
The first documented use of this building as a West India Goods Store was in 1836. Prince sold items from the West Indies—molasses, sugar, coffee—as well as local produce and products. Engaging in mercantilism could be profitable, but was also risky. Captain Henry Prince's financial problems led to the auction of this store and his wife's inherited property.
The structure underwent numerous changes throughout its history, including two moves, before it was rehabilitated in 1928 by the Society for the Preservation of New England Antiquities (now 
Historic New England
). 
Last updated: November 7, 2021