Place
Gold Coast Historic District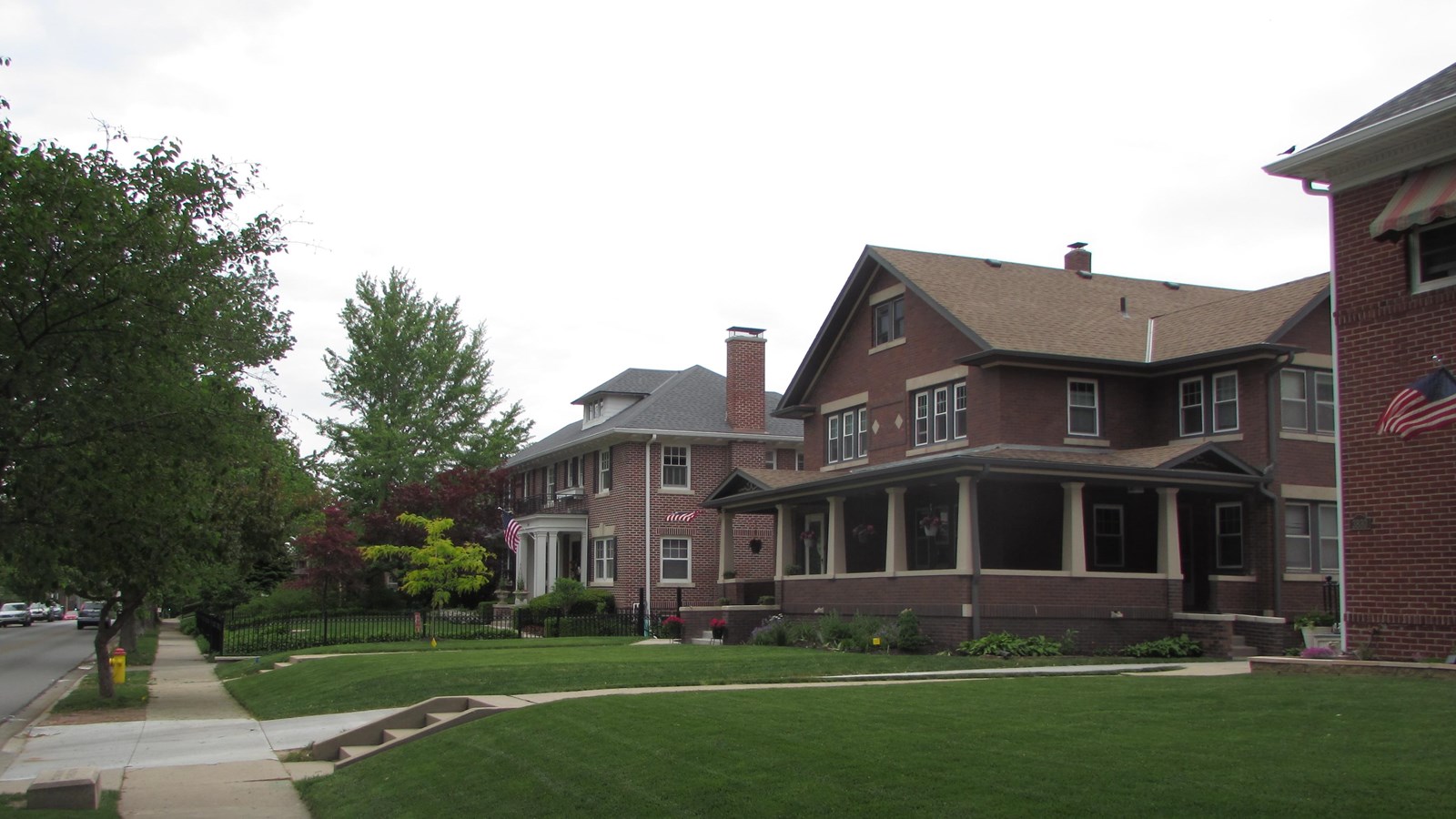 Location:
Roughly bounded by 36th, 40th, Jones, and Cuming Streets in midtown Omaha
Significance:
Community Planning & Development; Architecture
Designation:
National Register of Historic Places
MANAGED BY:
Private Property Owners
The Gold Coast Historic District is roughly a thirty-block area consisting of large mansions and single-family houses of the middle, upper middle, and upper-class residents of Omaha between 1880 and 1946. The district is composed of two neighborhoods: the Blackstone neighborhood south of Dodge Street and the Cathedral neighborhood north of Dodge Street. The area represents the demographic changes in the city as the economy of Omaha changed and the city began its suburban movement to west Omaha.
The Gold Coast area developed on the outskirts of Omaha between 1885 and 1890, when the western boundary of the city coincided with 36
th
Street. Among the neighborhood's residents were business, financial, and social leaders who lived in homes designed by architects in a variety of the newest styles. By 1889, the entire area had been annexed into the city. Following the economic boom of the 1880s in Omaha, many of the men responsible for the prosperity called the Gold Coast their home. The district quickly developed into a showcase of unique residences designed by prominent architects and owned by Omaha's most influential citizens, including Charles Metz, Gottlieb Storz, and Arthur Brandeis.
After World War I, the neighborhood gradually converted into more multi-family dwellings. With the rise of the streetcar and automobile, the elite neighborhood of the Gold Coast, located on the western edges of the city, was now accessible to the masses. The Great Depression resulted in wealthy people moving further west into smaller homes. Their large homes were then converted into multi-family living units or demolished.
Today, many homes in the Gold Coast Historic District are occupied by middle class families. The history of the district is still visible in the grand homes along the 38
th
Street corridor. The most elaborate of these homes is the George A. Joslyn House, known as Joslyn Castle, at 3902 Davenport Street, built in 1903 in the Scottish Baronial style. Various examples of multi-family dwellings also survive to this day, including the Colonial Apartments at 144 South 38
th
Street and St. Regis Apartments at 617 South 37
th
Street.
The
National Register of Historic Places
district contains several properties that are individually listed in the National Register of Historic Places, designated as
Omaha Local Landmarks
, or both.
Last updated: September 8, 2022