Place
Glover Archbold Park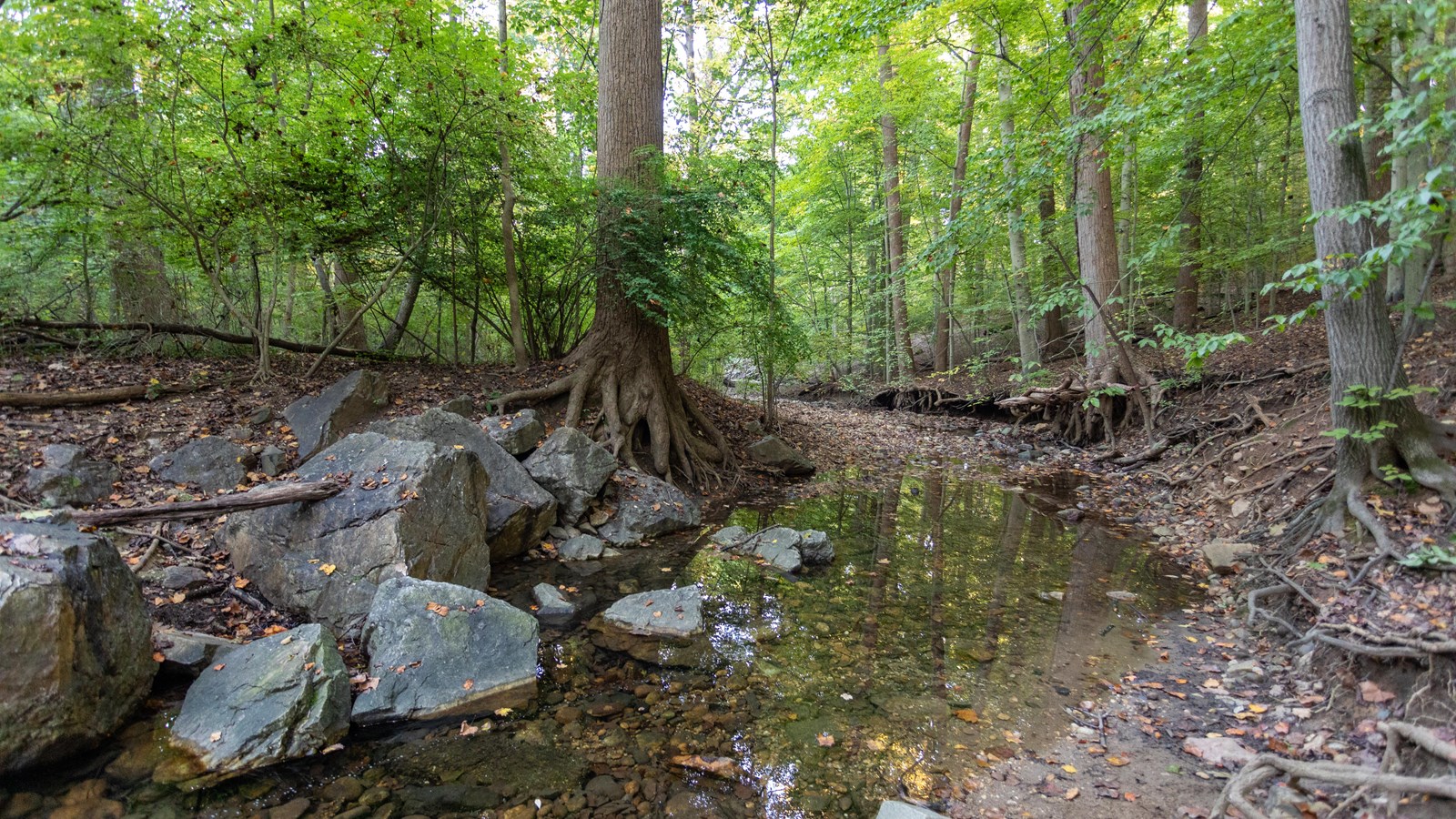 Historical/Interpretive Information/Exhibits, Information Kiosk/Bulletin Board, Parking - Auto, Trailhead, Trash/Litter Receptacles
Glover Archbold Park is a 183-acre park in Northwest Washington, DC. The park stretches from Van Ness Street NW to Canal Road NW. There is a nearly 2.5 miles trail that runs the length of the park, beginning at Van Ness Street and ending at the Foundry Branch Park trail which connects to the Chesapeake and Ohio Canal tow path.

Several major street bisect the park, requirnig hikers to use caution crossing to go from section to section of the park. Some roads terminate at the edge of the park and pick up on the other side. In these cases, foot paths go from edge to edge of the park.  

There is no bicycling allowed in Glover Archbold Park. All paths are rugged and dirt and are meant for foot traffic only. 

There is no central parking area. Parking is available on several streets with restrictions.
Last updated: May 26, 2023