Place
Georgia: Martin Luther King Jr. National Historical Park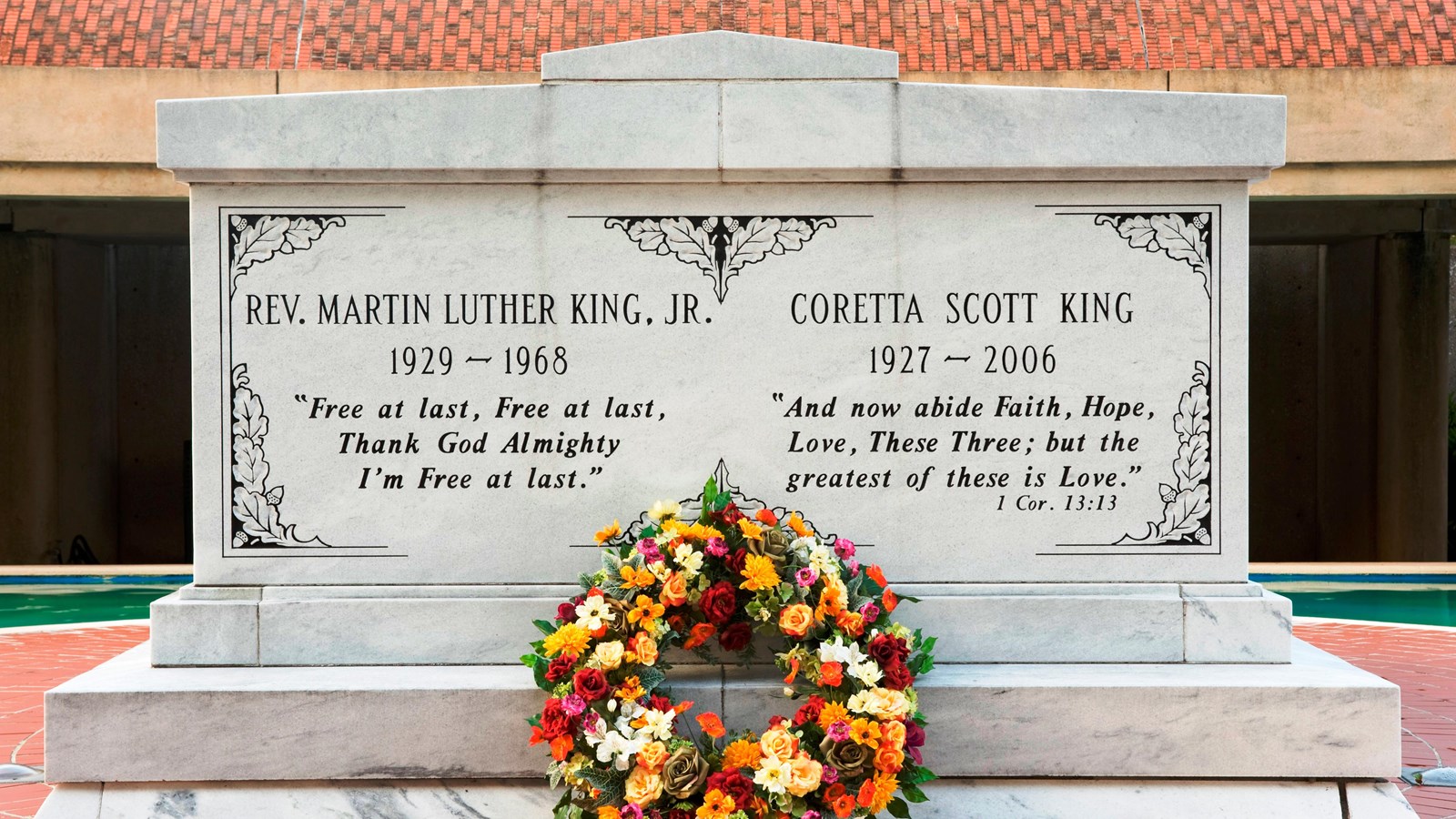 Significance:
Commemorates the work and legacy of Dr. Martin Luther King Jr.
Designation:
National Historical Park




The Martin Luther King Jr. National Historical Park consists of several buildings in Atlanta, Georgia, including Dr. King's boyhood home, the original Ebenezer Baptist Church, and The Martin Luther King, Jr. Center for Nonviolent Social Change ("The King Center"). These places are critical to the interpretation of the life of Martin Luther King Jr. and his legacy as a leader of the African American Civil Rights movement.

Dr. King was born and raised in an Atlanta neighborhood along Auburn Avenue. Known locally as "Sweet Auburn," it was a part of the bustling city where African Americans forged strong community bonds. Black-owned businesses thrived and black churches were places of joy and expression. Through the success of its residents, "Sweet Auburn" proved to young Martin that African Americans could achieve economic and cultural significance even in the face of legal segregation.

The National Park Service has restored many of the neighboring buildings to reflect their appearances in the 1930s and 1940s -- the period of time when Dr. King grew up there. Visitors today can step into that era and imagine themselves walking with the residents, hearing the noise of this lively neighborhood and experiencing what life was like in those tumultuous times.

The Martin Luther King Jr. National Historical Park was established on October 10, 1980. Formerly a National Historic Site, the unit was redesignated as a National Historical Park on January 8, 2018. In October 2019 it was chosen for inclusion in the African American Civil Rights Network.

The African American Civil Rights Network (AACRN) recognizes the civil rights movement in the United States and the sacrifices made by those who fought against discrimination and segregation. Created by the African American Civil Rights Act of 2017, and coordinated by the National Park Service, the Network tells the stories of the people, places, and events of the U.S. civil rights movement through a collection of public and private resources.
Last updated: June 18, 2020