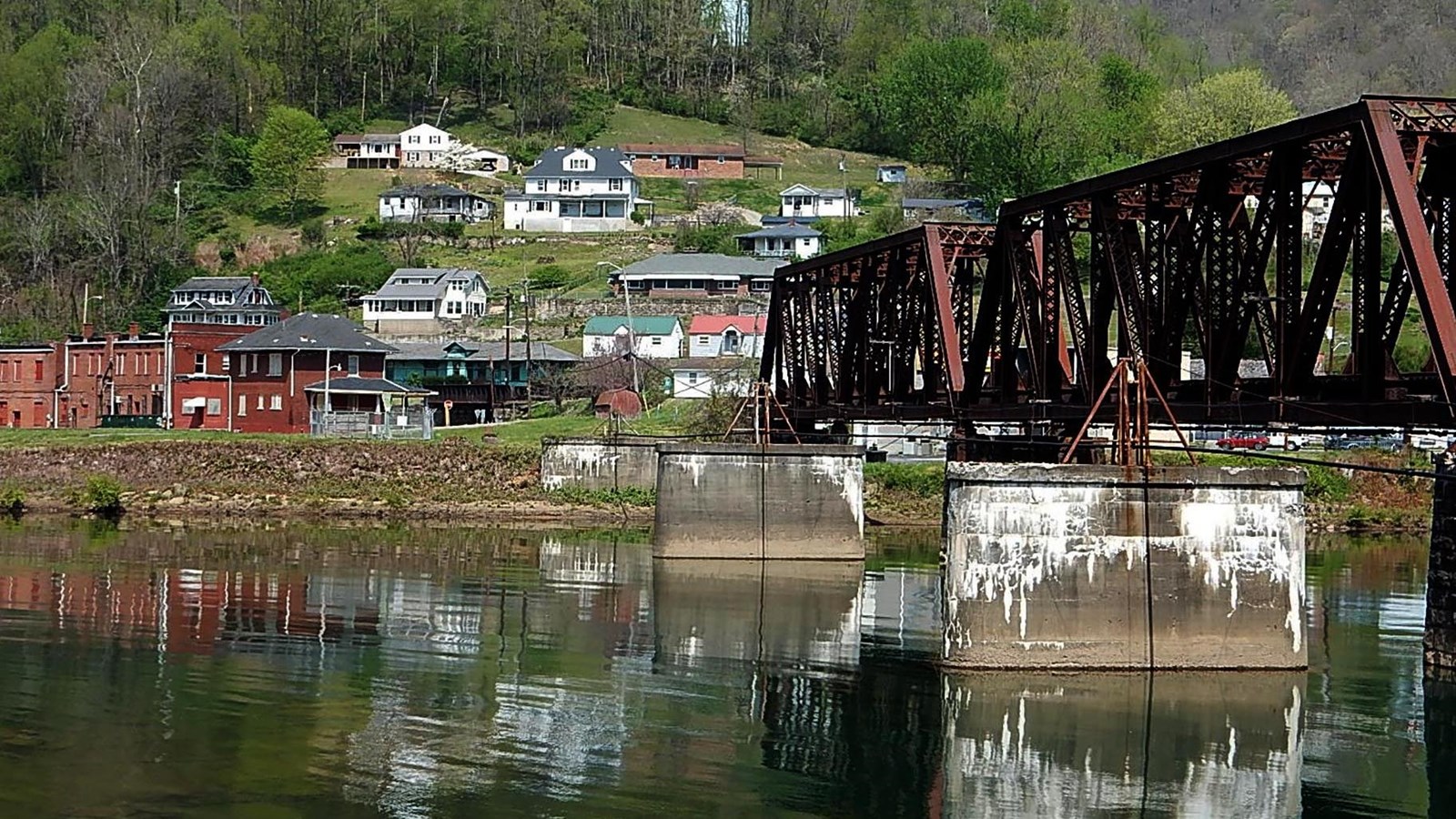 Location:
Gauley Bridge, WV
Significance:
At the town of Gauley Bridge, the New and the Gauley Rivers combine to form the Kanawha River.
The Town of Gauley Bridge sits at the confluence of the Gauley and New Rivers which join to form the Kanawha River. Its name is derived from the wooden, covered bridge that carried traffic on the James River & Kanawha Turnpike across the Gauley River.

During the Civil War, the bridge was hotly contested as the Confederate and Union troops tried to gain a hold on the upper Kanawha River valley. From 1861 through 1862, Gauley Bridge changed hands three times until the confederate troops were pushed southeast into Greenbrier County. As troops battled over possession of the bridge, it was burned, rebuilt and burned again.

In the 1930's hundreds of unemployed workers, many of them African Americans, made their way to Gauley Bridge looking for construction jobs during the Great Depression. They served as laborers on the construction of the nearby Hawks Nest dam and tunnel. The tunnel, built to divert water from the New River to a hydropower plant downstream, was drilled three miles through Gauley Mountain and through layers of silica rock.
Last updated: December 29, 2020