Place
Colonial Revival Garden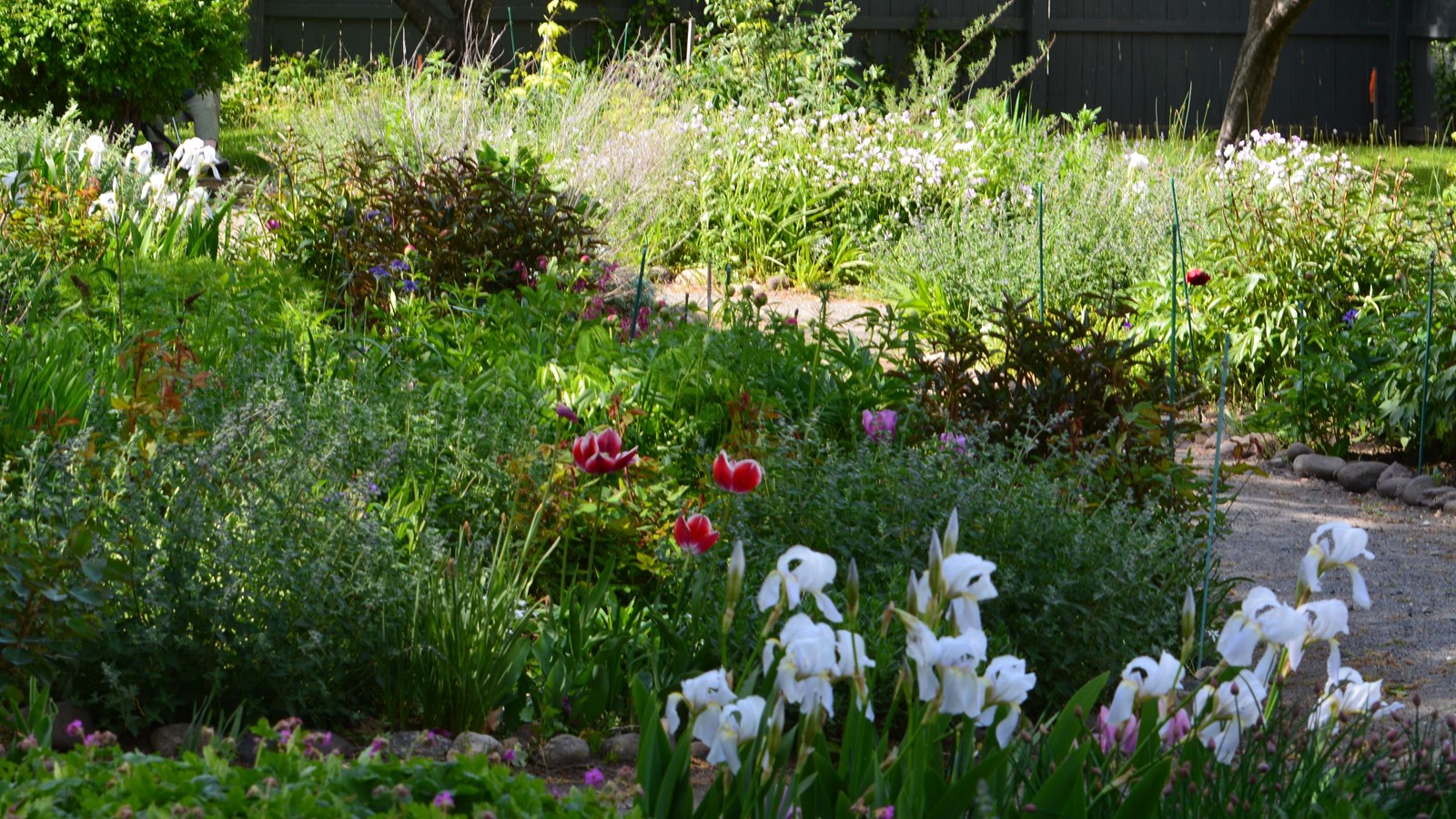 Location:
Salem, Massachusetts
Significance:
An 18th century historic garden
While Elizabeth and Elias Derby probably never had a garden behind the brick house that Richard Derby built them, they did have large, elaborate gardens both at their Danvers country estate "Oak Hill" and at their 1798 mansion in downtown Salem. Elias Hasket Derby loved "interesting" plants, and instructed the captains of his ships to bring him plants from their voyages around the world.
The 18th century garden at Salem Maritime National Historic Site was designed in 1990 by Suzanne Gentiluomo, a horticultural expert specializing in historic gardens. With fellow volunteer Joel Ohringer, she created a formal garden typical of those favored by wealthy eighteenth century merchants.
Formal gardens evolved from medieval European palace gardens. Although they were old-fashioned for the late eighteenth century, formal gardens were still common in New England, especially in towns where space was limited. The formal garden behind the Derby House is divided into beds, or parterres d' broderie (embroidered plots), edged with germander hedges and separated by crushed gravel walkways. Within each bed, vegetables, flowers and herbs all grow together. A traditional parterre was defined by its hedges, so the arrangement of "filler" plants was less important.
The parterres are surrounded by an orchard of fruit trees, leading to a grape arbor at the back of the garden. The entire yard is enclosed by a sturdy fence to keep out wandering livestock. A formal garden symbolized the triumph of Godly order over the diabolical chaos of Nature, which had to be kept at bay with a strong barrier.
This Colonial Revival Garden contains more than 150 varieties of heirloom annuals, perennials and bulbs, all documented to 1798 or earlier. Some are native to North America, although many were imported. You may even recognize some roadside weeds! The 18th century merchant who owned this garden would have been an enthusiastic plant collector, rather like Elias Hasket Derby.
Last updated: November 7, 2021