Place
FRIENDSHIP OF SALEM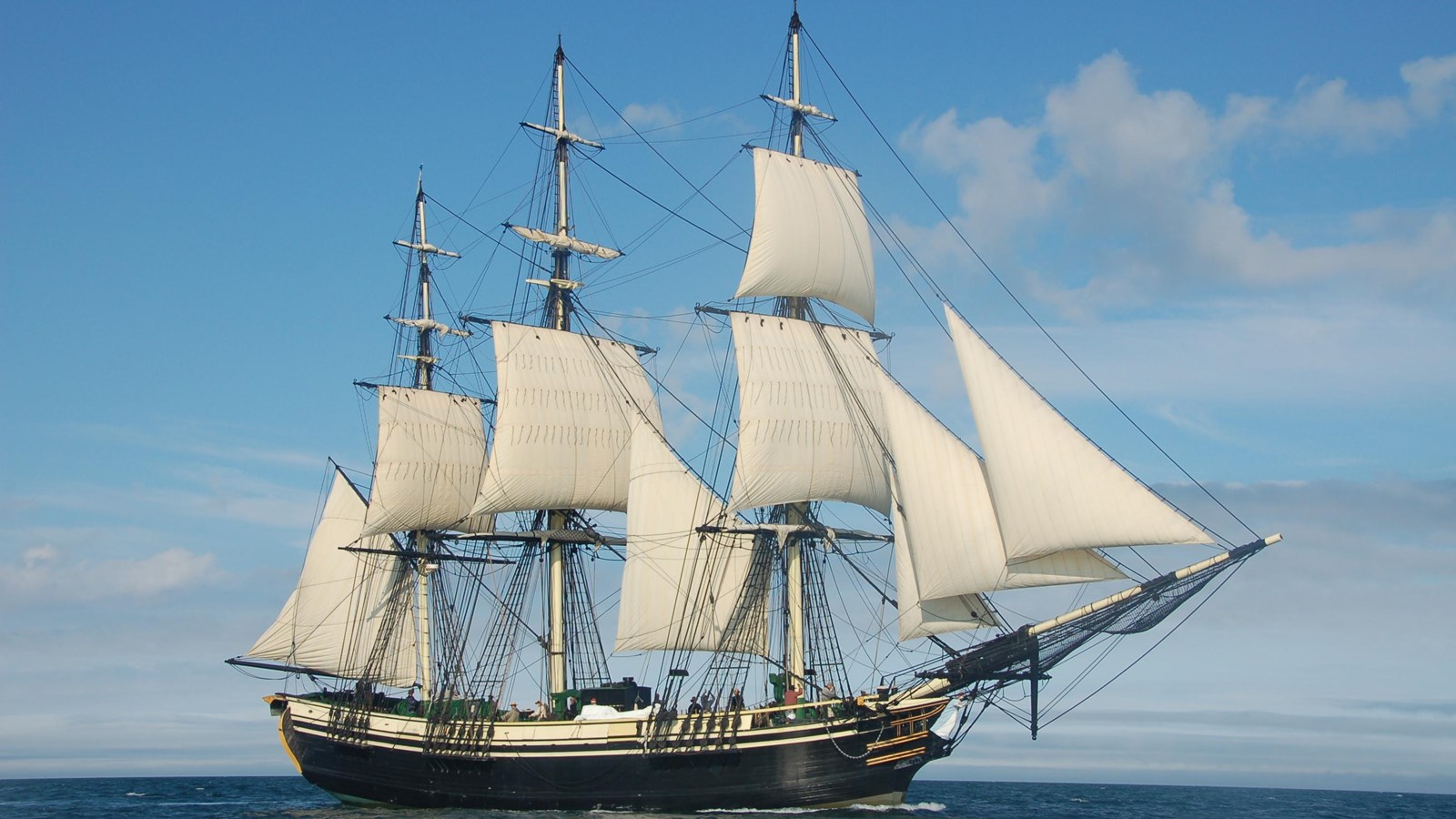 Location:
Salem, Massachusetts
Significance:
Replica of the 1797 Salem-built vessel FRIENDSHIP
The Original
The original Friendship, a two-decked, three-masted, square-rigged, 342-ton vessel was built from 1796-1797. The ship was constructed in the Stage Point yard of Salem shipbuilder Enos Briggs across the South River from today's Salem Maritime National Historic Site. Friendship was launched on May 28, 1797 and registered at the Salem Custom House to merchants Aaron Waite (1742-1830) and Jerathmiel Peirce (1747-1827).

Friendship was an "East Indiaman," the type of merchant ship that was used in the East Indies trade in the years after the American Revolution. Friendship made 15 voyages to countries including China, Indonesia, India, Venezuela, Spain, and Russia. The cargo brought back to Salem consisted of pepper, silk, sugar, coffee, ale, sherry, tin, salt, cheese, candles, and other goods and merchandise.

On September 5, 1812, Friendship was returning from Archangel, Russia, when the ship was captured by the British sloop of war HMS Rosamond. The War of 1812 between the British and the United States began while Friendship was in Archangel, Russia. The war had started in June, but the captain and crew were unaware of that fact and set off for Salem, only to be captured in the Atlantic Ocean and taken as a prize of war. The captain and crew were able to return to Salem, but Friendship was sold at auction in London, England on March 17, 1813.
The Replica 
The replica tall ship, Friendship of Salem, is docked at Derby Wharf and was designed to present the appearance an original 1797 Salem-built vessel. The keel was laid in Scarano Shipyard in Albany, New York in 1996 and uses modern technology and materials to meet today's safety and accessibility requirements.
Friendship of Salem represents New England's influential role in the development of global and domestic maritime trade and in the economic and political development of the United States.
The Model
The replica Friendship of Salem is based on a model of the original Friendship now on view at the Peabody Essex Museum (PEM) in Salem. Several paintings of the ship and numerous documents, including logs of the ship's voyages, were used to inform the construction of the replica.
The model is in PEM's new maritime art gallery with a logbook from Friendship's first voyage. Thomas Russell, second mate, and the ship's carpenter, Mr. Odell, constructed the model ship on a voyage to China and Sumatra. In conjunction with the logbook there is an interactive that displays the course of Friendship's first voyage. A PEM blog, "Reading between the lines," describes the exhibit, the process of deciphering the log, and highlights documents and portraits connected to Friendship.
Last updated: May 11, 2022