Place
French Broad Overlook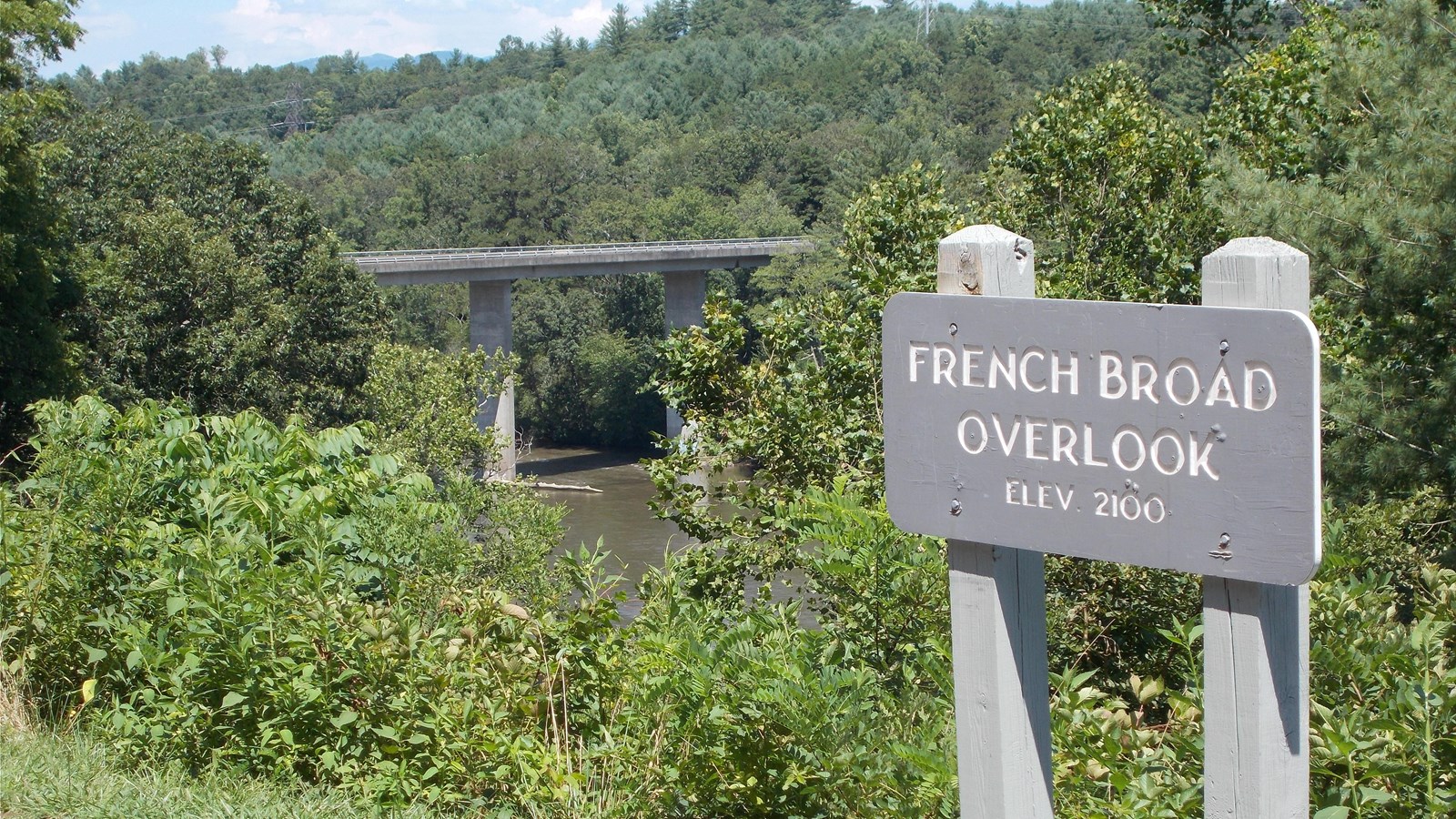 Significance:
Parkway Overlook
Historical/Interpretive Information/Exhibits, Information Kiosk/Bulletin Board, Parking - Auto, Scenic View/Photo Spot, Trailhead
The French Broad Overlook's mildly risque-sounding name comes from the river that flows below it—the French Broad River.

This ancient river is believed to be the third oldest in the world, around 250 million years old. It is one of the few rivers that flows north. The Cherokee called it Agiqua or "Long Man", an apt name as the entire watershed contains over 4,000 miles of rivers and streams. Its modern name came from early European settlers. Of the two broad (wide) rivers in this area, this one flowed into French territory in Tennessee. Hence the French Broad River was named!

This overlook is on the south side of Asheville, close to the North Carolina Arboretum and NC 191. It is located on the east side of the Blue Ridge Parkway (Milepost 393.8) and provides views of the French Broad River. An interpretive sign provides an overview of area's history in the 1800's. This large parking area is perfect if you are thinking about hiking the section of the Mountains-to-Sea Trail called the Shut-In Trail. You can pick up the trail on the nearby Parkway on-ramp. The French Broad Overlook is also a great spot for bicyclists heading south towards Mount Pisgah to start their ride.

Whether you spend a few minutes or a few hours, the French Broad Overlook provides an interesting glimpse into the rich history of this area.
Last updated: November 7, 2021