Place
Fossil Discovery Exhibit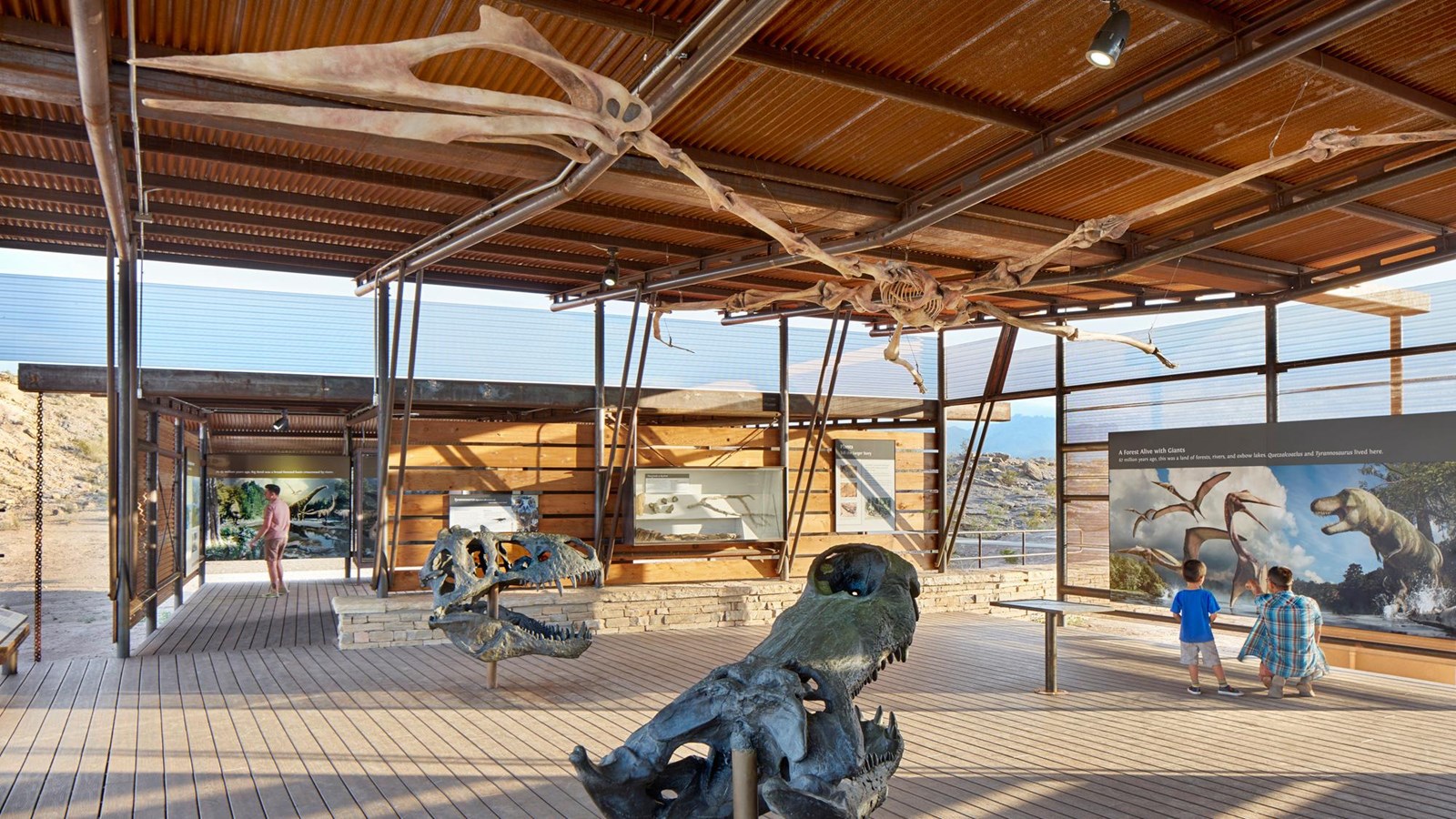 Location:
8.3 miles north of Panther Junction
Significance:
Big Bend preserves a largely intact 130 million year slice of geologic time!
Accessible Rooms, Benches/Seating, Historical/Interpretive Information/Exhibits, Parking - Auto, Picnic Shelter/Pavilion, Picnic Table, Recycling, Restroom - Accessible, Scenic View/Photo Spot, Tactile Exhibit, Toilet - Vault/Composting, Trash/Litter Receptacles, Wheelchair Accessible
The Fossil Discovery Exhibit allows visitors to experience Big Bend's prehistoric plants and animals, and the world they lived in, through 130 million years of geologic time. Specimens from Big Bend's remarkable fossil record and vivid artwork illustrate the fascinating story of Big Bend's ancient life. A short trail also leads to a panoramic view of nearby geologic points of interest, and highlights the sediments that protect Big Bend's fossils.
Last updated: February 22, 2021