Place
Forts Baker, Barry and Cronkhite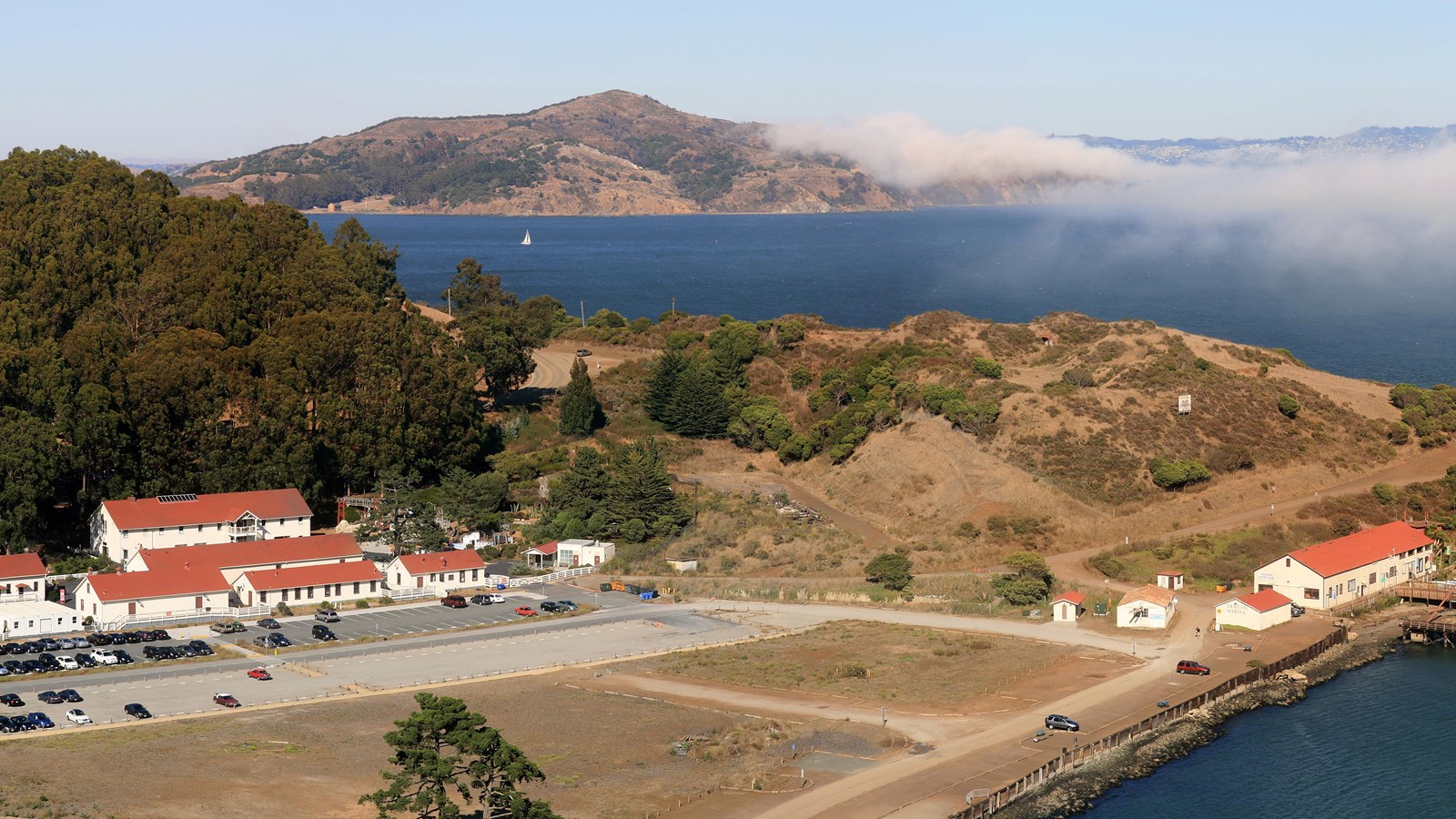 Location:
North side of San Francisco Bay, CA
Designation:
National Register of Historic Places
Forts Baker, Barry and Cronkhite are excellent examples of early coastal defense structures, comprising 2,279 acres of uplands and tidelands along the north side of San Francisco Bay extending west from the Golden Gate Bridge out to the Pacific Ocean. This land, strategically located in Marin County, commands early observation of the Bay entrance. The fortifications proposed for construction on this land were to augment those at the Presidio of San Francisco, in order to prevent successful passage of hostile ships through the Golden Gate into the San Francisco Bay. During the period between the two world wars (1918-1941) the fortifications at Forts Baker, Barry and Cronkhite were continually modified to keep abreast of the increased range and firepower of naval ships.

During World War II (1941-1945) these fortifications were modernized with anti-aircraft defense systems and defense against motor torpedo boats. From World War II until the present, batteries of ground to air missiles were provided on these three forts to defend the San Francisco Bay Area against hostile aircraft.During World War II, Fort Baker was designated Mine Command Headquarters, responsible for laying protective minefields across the Golden Gate (by 1945, its waters were laced with 481 submerged mines). The small, makeshift Boat Repair Shop struggled to maintain the vast mine flotilla at the outset of the war, necessitating a major expansion that added a new, sizeable Marine Repair Shop and 100-ton launchway in 1943.

Several WWII-era buildings remain, including the Cable Tank Building (1940), the Mine Storehouse (1940) and the Marine Repair Shop. Just beyond the marina lies Battery Yates (1903), its six rapid-fire guns once poised to defend against enemy vessels entering the Golden Gate. The Bay Area Discovery Museum for Children occupies several of Fort Baker's historic buildings.

Fort Barry's first battery, Battery Mendell (1901), featured two 12-inch breech-loading rifles (manufactured at San Francisco's Bethlehem Steel) capable of firing an 1,100-pound projectile over eight miles. Batteries Samuel Rathbone and James McIndoe (1904-1945) defended the minefields outside the Golden Gate during World War II. Owing to its panoramic views of the bay, Fort Barry also served as a mine groupment command post during the war, ensconced in concrete stations along Bonita Ridge dating from the 1900s. Within Fort Barry's scenic Marin Headlands location is a 1921 balloon hangar, a WWII garrison and a 1941 chapel. Many empty gun emplacements are accessible to the public and provide spectacular views of the rugged shoreline. The non-profit Headlands Center for the Arts occupies several rehabilitated Army buildings.

Fort Cronkhite's trademark beachside barracks were completed in 1941, typical of thousands of wartime barracks once found from coast to coast. A year earlier, Battery Townsley (1940-1948) had become the first 16-inch gun ever fired in the continental United States, its two massive rifles capable of hurling a 2,100-pound shell 27 miles out to sea. Battery Townsley was complemented by three smaller anti-aircraft guns dotting Wolf Ridge. At wartime, soldiers manning coastal batteries needed to be battle-ready with 15 minutes notice. As a result, those working the guns at Fort Cronkhite practically lived within Battery Townsley's cement walls, rarely straying beyond the fort's barracks and mess hall. In January 1944, as the threat of a Japanese attack subsided, Fort Cronkhite became the first commando combat school in the Western Defense Command.

Today, Fort Cronkhite is largely unchanged from its days as a combat school. Barracks #1059 (1940) has been restored to its original appearance, with period furnishings that reflect its use during World War II, the Korean War, and the 1960s.

Forts Baker, Barry and Cronkhite, partially administered by the National Park Service's Golden Gate National Recreation Area, are located on the north side of San Francisco Bay extending west from the Golden Gate Bridge out to the Pacific Ocean, in Marin County. Visit the park's website for further information.

Discover more history and culture by visiting the World War II in San Francisco Bay Area travel itinerary.
Last updated: September 16, 2020