Place
Fort York National Historic Site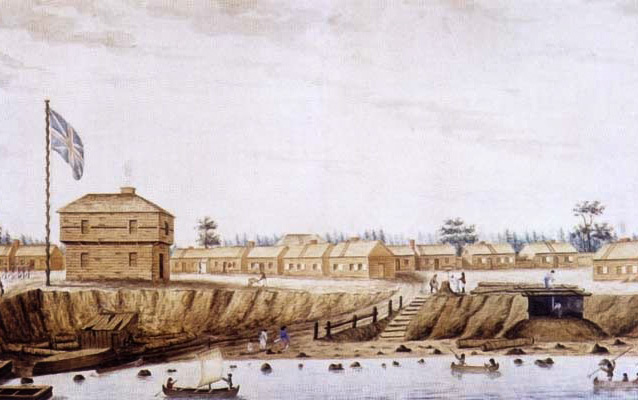 Location:
Toronto, Ontario
Significance:
The Battle of York
Designation:
National Historic Site
Defenses in York, now Toronto, were established in 1793 under orders of Lieutenant Governor John Graves Simcoe. Blockhouses, barracks and gun batteries were built on the northwest shore of Lake Ontario but no further fortifications were developed until tensions with the United States grew in 1811. Major General Isaac Brock, anticipating hostilities, strengthened the fort with a wall and circular battery.  Despite the improvements, the Fort York was not prepared for the bombardments it would weather in 1813.
On April 27 1813, the Americans targeted the fort, which they knew was less defended than the fortifications at Kingston and Burlington Heights, for their first combined army and naval attack. Sailing out from Sackets Harbor in New York, Commodore Isaac Chauncey led the American fleet. On the ground Brig. General Zebulon Pike delivered troops for a combined force of some 2,700 men with eighty-five cannons against the defending British force of 750 British, Canadians, Mississaugas, and Ojibways and twelve cannon. Under overwhelming disadvantage British Commander Major General Sir Roger Sheaffe was forced to retreat to the east, but not before igniting the fort's gunpowder magazine in a devastating explosion that would kill or wound 250 Americans, including General Pike and a British sergeant, both who were mortally wounded.
American forces spent six days occupying York as soldiers looted and burned public buildings. In retaliation the British burned the White House, Capitol and other public building when the U.S. capitol was captured in 1814. The fort was rebuilt on the original site, and was able to repel a second American attack in August of 1814. In 1934 the Fort was open to the public and is home to Canada's largest collection of original War of 1812 structures. 
Last updated: March 12, 2015