Place
Fort St. Jean Baptiste State Historic Site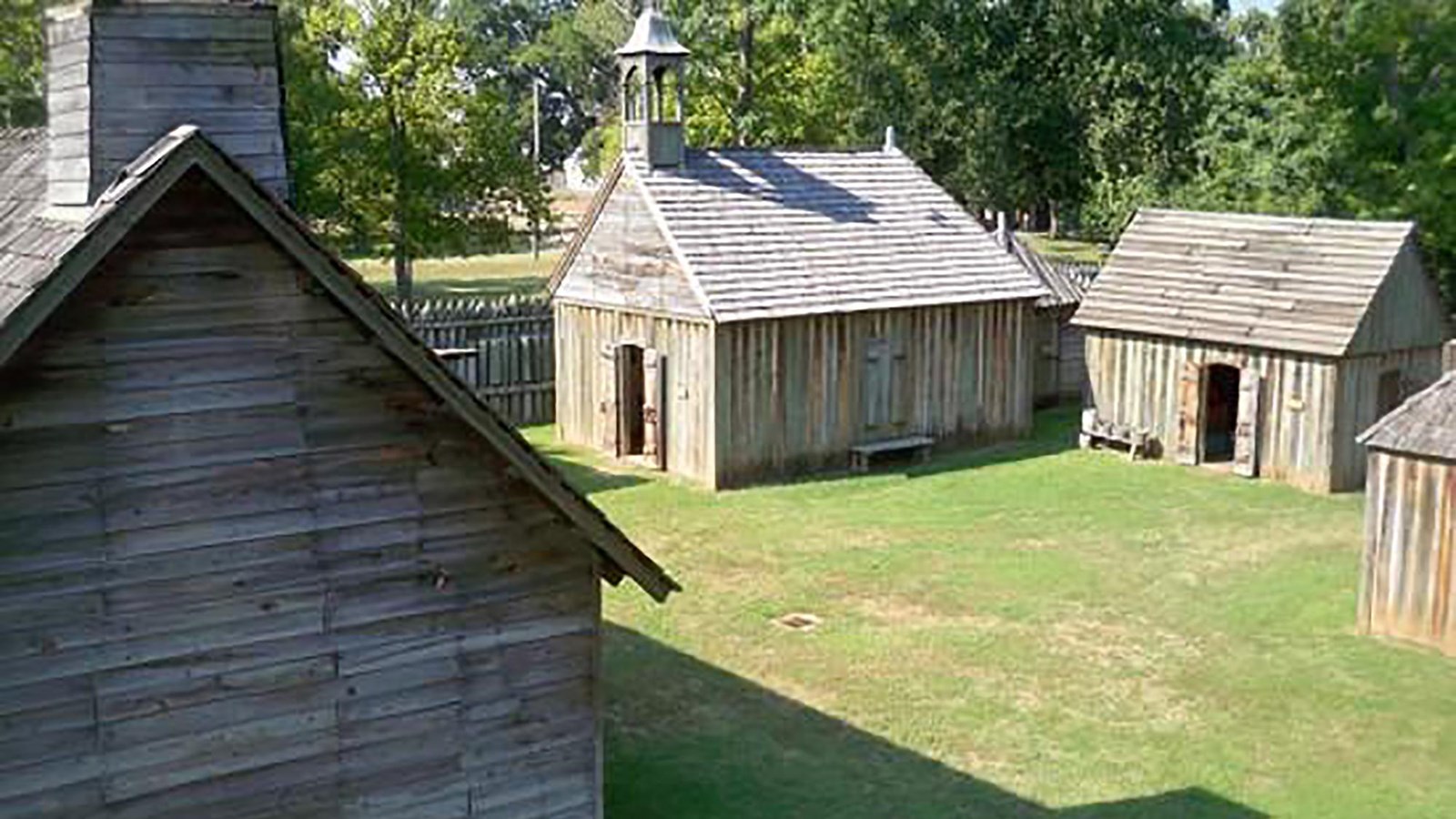 Location:
155 Jefferson Street in Natchitoches, between Keyser Street and University Parkway
Significance:
Fort St. Jean Baptiste was one of the most important trading centers in the Lower Mississippi Valley
Designation:
certified site, State Historic Site
A map of Passport and Places to Go locations for National Historic Trails.
On a mission to establish trading ties with Spain, French-Canadian trader Louis Juchereau de St. Denis encountered an impenetrable logjam on the Red River; at this spot he hastily built two crude huts, which become Fort St. Jean Baptiste and the town of Natchitoches, the oldest permanent settlement in what would become the Louisiana Purchase. St. Denis was named the commandant of the fort in 1722, and the colony thrived until his death in 1744.

In 1731, an attack by the Natchez Indians exposed the fort's vulernability, prompting French officials to send an engineer to oversee the construction of a stronger structure. The fort was garrisoned by French soldiers until 1762, when France ceded Lousiana to Spain. Spanish authorities continued to operate the fort as a military outpost and trading center; however, the fort no longer protected a territorial boundary, so its strategic importance diminished. Spain eventually abandoned the fort, and--when the United States acquired the territory in 1803--it was in ruins.
Site Information
Location (155 Jefferson Street in Natchitoches, between Keyser Street and University Parkway)
Available Facilities/Exhibits
The fort replica, a picnic area, and restrooms. In 1979, work began on the fort reconstruction at a location a few hundred yards from the original fort site. Local building materials were used and many 18th-century techniques were employed in the replication, with handmade hinges and latches brought from a nearby foundry.
Last updated: January 13, 2023