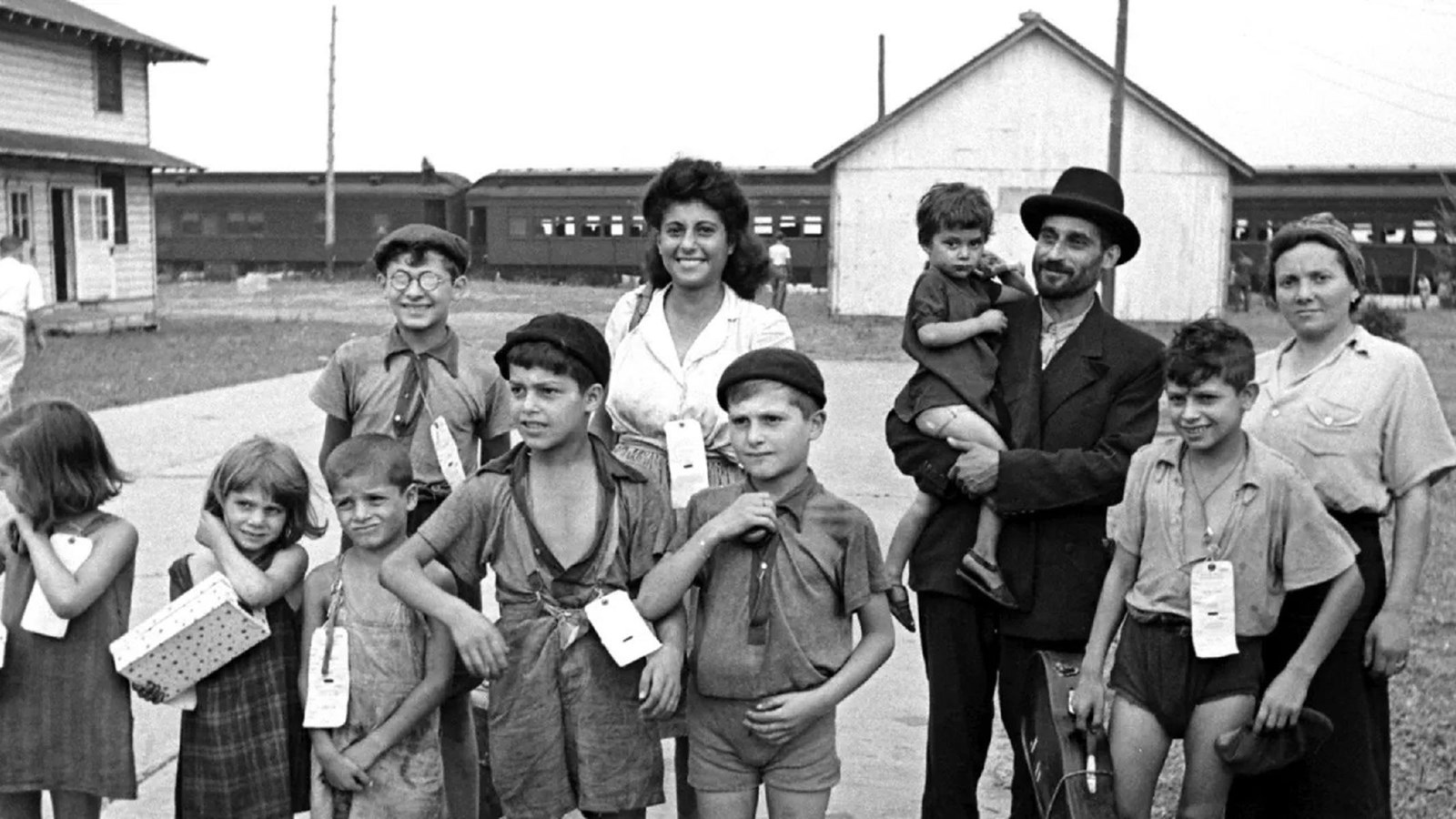 Significance:
historic fort and site of only US shelter for Jewish refugees during WWII
Designation:
National Register of Historic Places
Fort Ontario is a historic military installation located in Oswego, New York. From 1944 to 1946, it served as the only shelter in the United States for Jewish refugees fleeing the Holocaust. 
Jewish Refugees and World War II 
Until 1944, the United States government made no concerted effort to help Jews escape Nazi genocide. America's restrictive immigration system was a chief factor in this inaction. The Johnson-Reed Act of 1924 had implemented sharp restrictions on immigration. The law set up a quota system for migrants based on "national origin" and the false belief that people from some parts of the world were racially "inferior." The system allocated very few spots for people from Central and Southern Europe—the places later targeted by Nazi aggression. 

Even as reports of the Nazis' persecution of Jews began to make their way into American newspapers, Congress hesitated to take action to help refugees for fear of public backlash. Most American voters supported the immigration system. Allowing large numbers of refugees to enter the US would have required amending or circumventing the quotas—a politically risky proposition. Furthermore, during the first few years of the war, State Department officials under Assistant Secretary Breckinridge Long purposely obstructed efforts to assist Jewish refugees.  

Finally, in early 1944, employees at the Treasury Department persuaded President Franklin D. Roosevelt to try to help. Roosevelt created a new agency called the War Refugee Board (WRB) and instructed it to "take all measures within its power to rescue the victims of enemy oppression who are in imminent danger of death." In the summer of 1944, Roosevelt announced via executive order that the country would temporarily shelter 1,000 refugees. WRB representatives traveled to Allied-occupied Italy, where thousands of Jewish evacuees from across Europe were living in temporary accommodations. They selected men, women, and children to make the trip. 
Sheltered
After a two-week Atlantic Crossing, 982 refugees arrived in New Jersey and traveled by train to Oswego, New York. WRB staff had identified nearby Fort Ontario as the site for the camp. Originally built in 1755 by British forces, the fort was destroyed and rebuilt several times during the French and Indian War, the American Revolution, and the War of 1812. After falling into disrepair during the Civil War, Fort Ontario later served as a hospital, infantry base, and police training center.  

For the new arrivals, Fort Ontario was both lifesaving shelter and internment camp. All had undergone trauma, grief, and deprivation amidst the war and genocide in their homelands. Dozens had escaped from concentration camps. Other refugees had lived in hiding until neighbors or resistance groups smuggled them out of Nazi-occupied territory. Many had lost loved ones. Fort Ontario provided safety as well as food and medical care. Families lived together in dormitories. Adults worked either at the camp or in nearby Oswego, and children rode buses to the local public schools. Groups of residents organized a movie theater and a newspaper. Friendships blossomed between town residents and the refugees. People celebrated bar and bat mitzvahs, weddings, and the births of babies. Manya Hartmeyer Breuer, who had escaped Berlin as a young girl in 1939 and spent the next five years on the run from the Nazis, described her feelings on first arriving at Fort Ontario: 
All of a sudden, I was brought back to the sun, to sunshine and life. And I faced the beautiful country that took me in, which I was forever grateful. … Food was so precious to me and the freedom too. Freedom to look up and not be scared or afraid that that someone was going to pick you up and kill you.
Fenced In
But just because they had made it to America didn't mean the refugees had control over their fates. They had officially entered the country as "guests" of President Roosevelt, and only after agreeing to return to Europe after the end of the war. While at Fort Ontario, they were under a curfew and were not allowed to travel freely or go to visit relatives in other parts of the country. Visitors were allowed, but the camp was surrounded by fences—an uncomfortable reminder of the concentration camps of Europe for many of the residents. Walter Greenberg, a refugee who was eleven years old when he arrived at Fort Ontario, remembered in an oral history interview that camp life made him feel "different." While teachers and classmates at his school in Oswego were kind, "a bus did pick me up in the morning and brought me back at the end of the day to this camp that had a fence around it. And that fence made me feel not human. It made me feel in limbo." 

After the end of the war, the refugees and their allies lobbied to be able to stay in the United States. Despite public pushback, President Harry S. Truman ordered that Fort Ontario's residents receive visas in 1946. Most applied for citizenship. They settled across the country, getting married, having families, and becoming doctors, musicians, hairdressers, therapists, and filmmakers. "They're incredible people who show what Americans can do when they bring in refugees and show what they want to give to America," explained Ruth Gruber, a journalist who assisted the WRB in bringing the refugees to the United States. "There's a love for America that's simply marvelous." 
Conclusion 
Fort Ontario was added to the National Register of Historic Places on December 18, 1970. Fort Ontario State Historic Site is run by New York State Parks. The camp administration building houses the Safe Haven Museum and Education Center, which tells the refugees' story. 
 
Educators: Click here for a lesson plan related to this story.
Bibliography
"Americans and the Holocaust." United States Holocaust Memorial Museum. https://exhibitions.ushmm.org/americans-and-the-holocaust.  
"Bibliography: Fort Ontario Emergency Refugee Shelter." United States Holocaust Memorial Museum. https://www.ushmm.org/collections/bibliography/fort-ontario-emergency-refugee-shelter. 
Blankfield, Keren. "The Secret History of America's Only WWII Refugee Camp." New York Times, Sept. 11, 2020. https://www.nytimes.com/2020/09/11/nyregion/oswego-jewish-refugees-world-war-two.html.  
Erbelding, Rebecca. Rescue Board: The Untold Story of America's Efforts to Save the Jews of Europe. New York: Doubleday, 2018. 
"Executive Order 9417 – Establishing a War Refugee Board." Jan. 22, 1944. The American Presidency Project, University of California, Santa Barbara. https://www.presidency.ucsb.edu/documents/executive-order-9417-establishing-war-refugee-board.  
Gruber, Ruth. Haven: The Dramatic Story of 1000 World War II Refugees and How They Came to America. New York: Times Books/Random House, 2000.  
Oral Histories: Emergency Refugee Shelter at Fort Ontario (Safe Haven). Archives and Special Collections, State University of New York, Oswego. https://www.oswego.edu/library/oral-histories-emergency-refugee-shelter-fort-ontario-safe-haven. 
---
Article by Ella Wagner, Cultural Resources Office of Interpretation and Education.
Last updated: July 25, 2022