Place
Fort Christiansvaern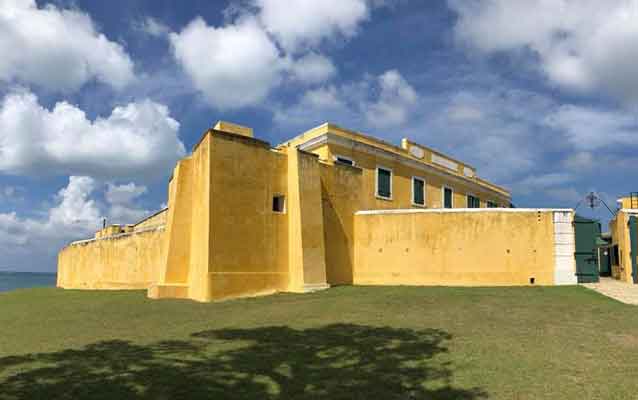 Location:
Christiansted National Historic Site
Significance:
The fort is the oldest structure in Christiansted.
Designation:
National Historic Site
Fort Christiansvaern is a Danish colonial fortification that commands the Christiansted harbor entrance to the north. The fort protected shipping from potential attacks by foreign invaders, privateers, and possibly pirates, enforced the collection of customs duties, housed prisoners, and quartered Danish troops primarily responsible for internal security on the island of St. Croix. The fort was built with the labor of enslaved Africans and conscripted Danish soldiers. Construction began in 1738 and was largely completed by 1749, with the last major additions dating 1835–1841. The original fabric of the fort remains largely unaltered. In the 1830s, a stable yard was added to the east of the fort and a walled prison yard to the west. It served as the focal point of the Danish presence and control on the island. Fort Christiansvaern is one of the best-preserved colonial forts in the Caribbean and is the largest structure at the historic site. Currently, the fort is the primary attraction within the park and features exhibits on the history of Christiansted and life on the island of St. Croix.

The fort is also the oldest structure in Christiansted.
Last updated: December 1, 2020