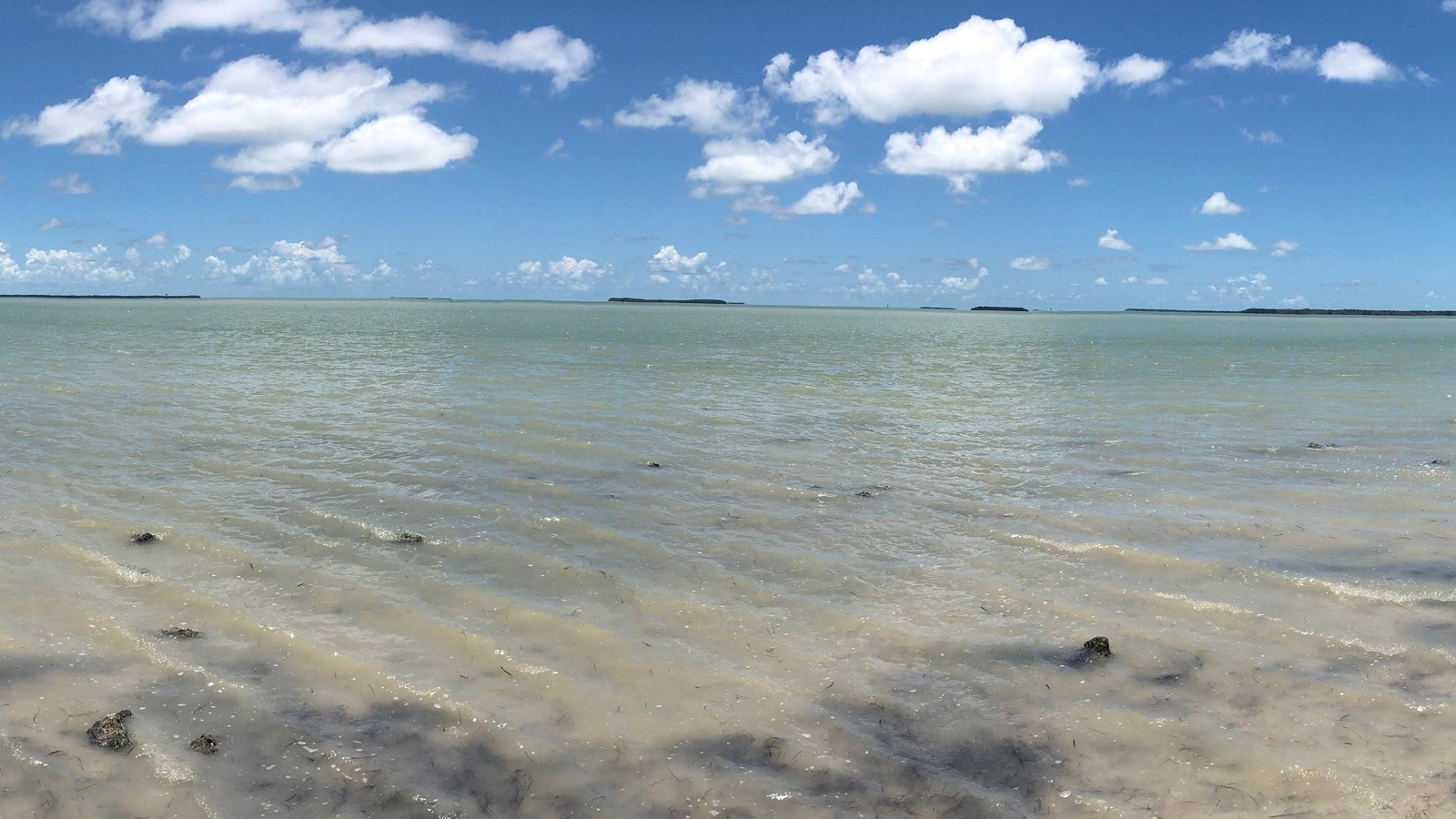 Location:
25.135866, -80.925181
Beach/Water Access, Canoe/Kayak/Small Boat Launch, Scenic View/Photo Spot
Florida Bay is a large (approximately 2,200-square-kilometer), shallow lagoon bounded to the north by the Florida peninsula and to the south and east by the Florida Keys (see map below). Though connected to the Gulf of Mexico to the west, a series of shallow banks, typically covered with and stabilized by seagrass communities, limits the exchange of water between the gulf and the bay. These banks separate the bay into basins, each with its own physical characteristics. These basins provide unique habitat for many plants, invertebrates, fishes, birds, mammals, and reptiles, including several threatened or endangered species such as the Florida manatee (Trichechus manatus latirostris) and species of special concern such as the roseate spoonbill (Platalea ajaja). Approximately 1,625 square kilometers of Florida Bay are located within Everglades National Park and protected by the National Park Service. Boating in the Florida Bay is a task for the skilled. Treacherous passes cut through long banks of mud and seagrass that separate the shallow basins that make up Florida Bay. Safe boating requires the ability to "read the water" as well as a chart. Shallow areas are not always marked, so polarized sunglasses are a key to reading the water. Having a weatherproof copy of NOAA chart #11451 is highly recommended. Visitors should know the limits of their boat. On average, the bay is less than 3 feet deep, so knowing the draft (depth) of your boat is important.
Last updated: July 31, 2023