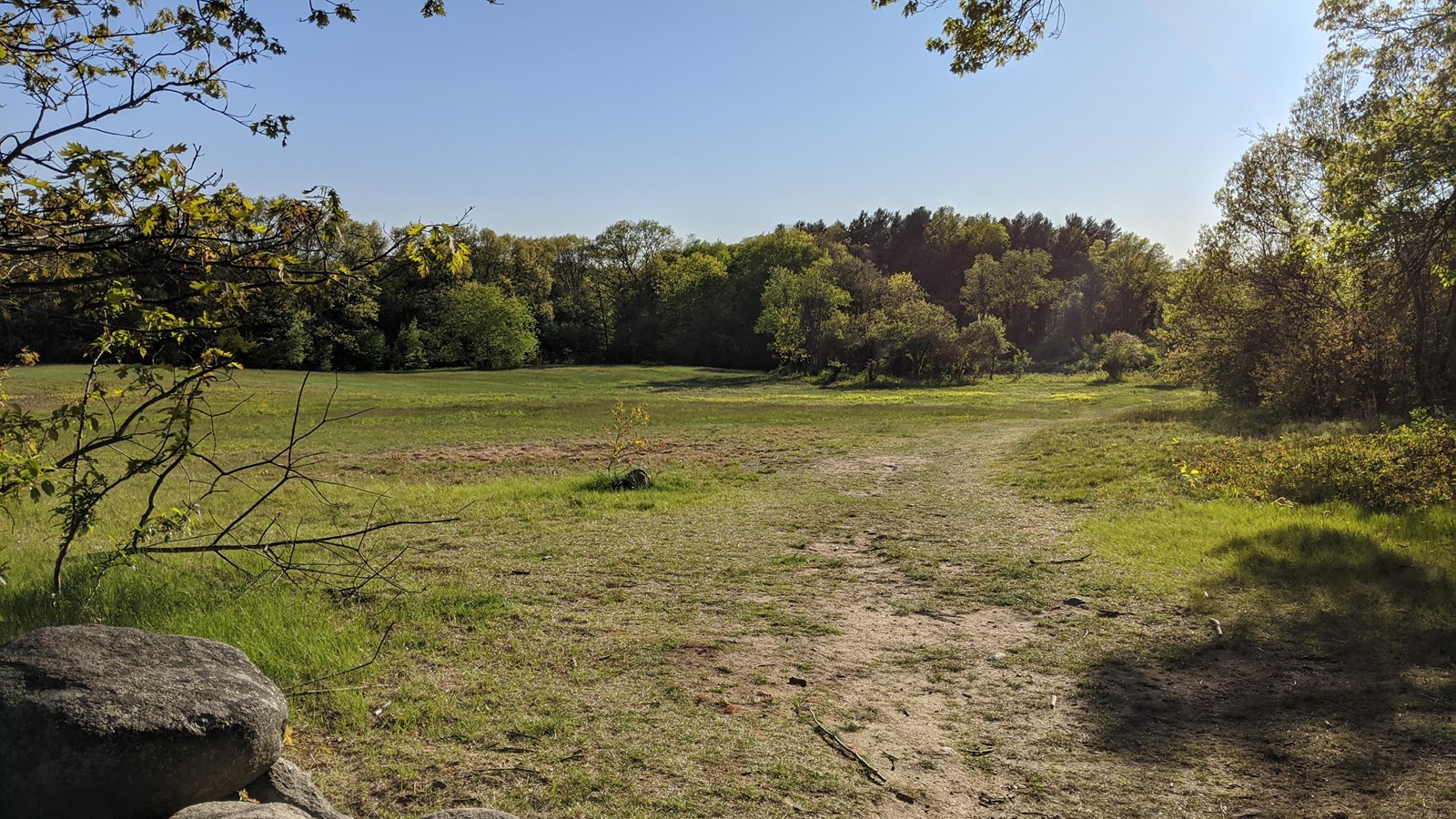 Location:
42.448117, -71.258755
Significance:
Home to the Fiske family since 1647, this hill saw intense fighting during the opening battle of the American Revolution. On April 19, 1775 fighting between Colonial Militia and British Regulars spilled over the crest of Fiske Hill, including through the Fiske farm. When the fighting ended the dead and dying lay strew across the landscape and local resident Rebecca Fiske remember coming home to find a dead British Soldier near her doorstep and three wounded men laying within her home. Today Fiske Hill remains a popular hiking location within Minute Man NHP
Historical/Interpretive Information/Exhibits, Parking - Auto, Pets Allowed, Scenic View/Photo Spot, Trailhead
Fiske Hill marks the eastern boundary of the Battle Road Trail in Minute Man National Historical Park. Today the hill comprises about 75 acres of field and forest on the western edge of Lexington, Massachusetts.
Last updated: January 18, 2023