Place
First African Baptist Church Beaufort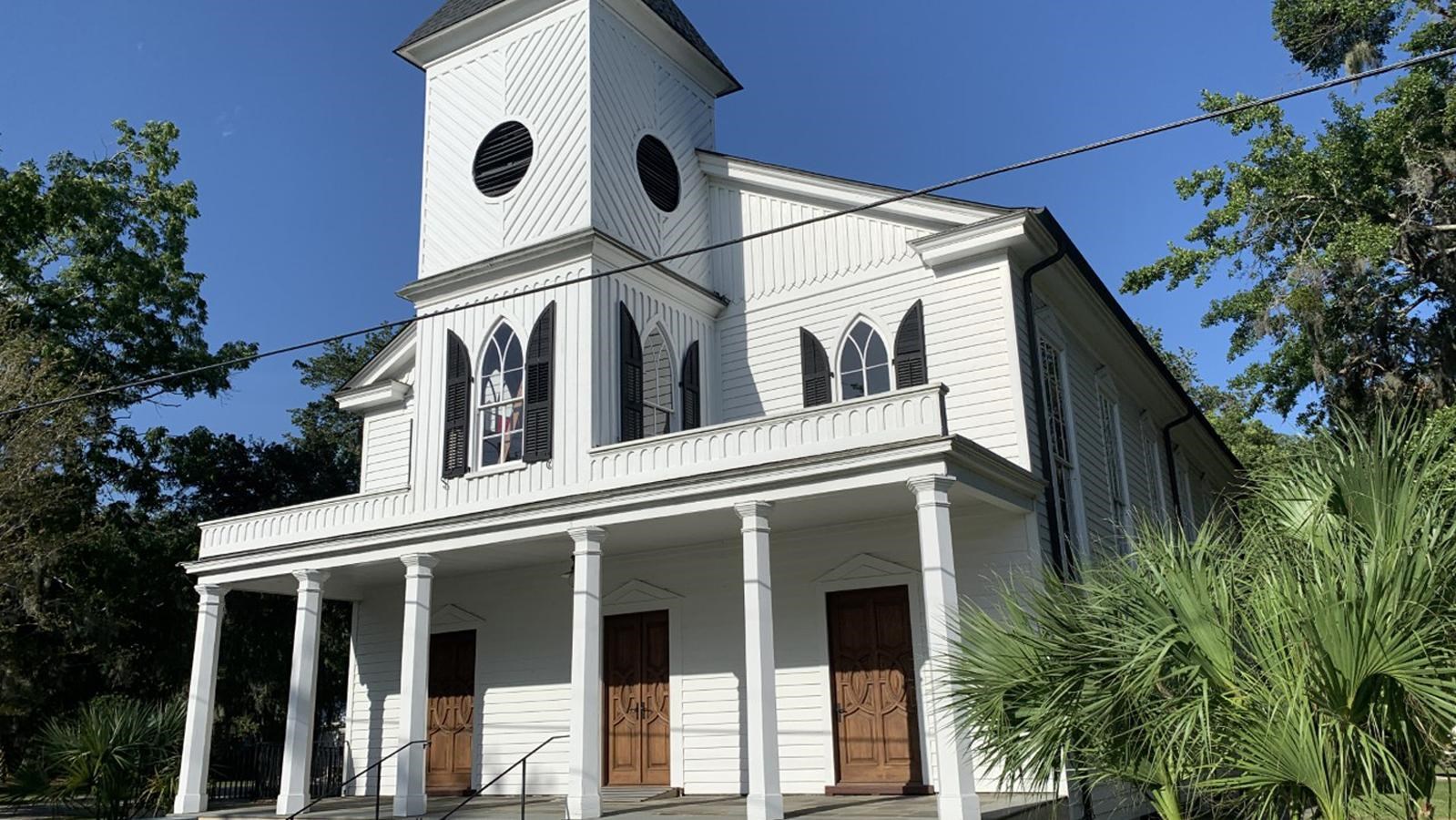 Location:
601 New Street, Beaufort, South Carolina
Significance:
First African Baptist Church served as a school for freed people and an active church during the Reconstruction Era. Among the church's parishioners was Robert Smalls.
Designation:
First African Baptist Church is a part of the Reconstruction Era National Historic Network
MANAGED BY:
First African Baptist Church
First African Baptist Church is a historic African American church located on 601 New Street in Beaufort County, South Carolina. This church is still active today, and is a part of the Reconstruction Era National Historic Network. 

The church started in 1863 as a praise house called "Baptist Church Colored." Praise houses are one room church houses in the Sea Islands that provides places of worship, social events, and educational classrooms for African Americans. During the Civil War, the site was a school as part of the Port Royal Experiment. Reverend Arthur Waddell, from Georgia, was the church's first pastor. "Pastor Emeritus" Dr. H. J. Brooks served as pastor after Waddell's passing. Through the church's history, ministers and the congregation participated in religious and civic affairs.

Civil War hero Robert Smalls and his family attended First African Baptist Church. Robert Smalls and others helped to purchase the church from the larger Baptist Church of Beaufort. In addition, Smalls financially supported the pastor of First African by donating weekly 25 cents. On February 5, 1905, Robert Smalls was baptized at First African. In 1915, Smalls's funeral was held at First African Baptist Church and his procession and burial was at Tabernacle Baptist Church located on Craven Street. Throughout his life, Smalls knew the importance and role of black churches in African American communities and continued to support the community spiritually, financially, and politically through church affiliation.
Last updated: February 24, 2023