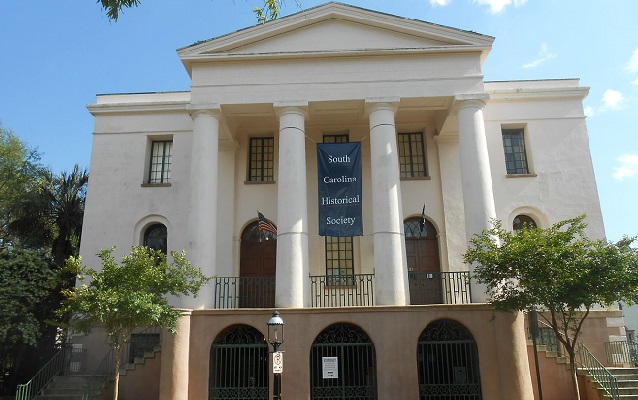 Quick Facts
Location:

100 Meeting Street, Charleston, SC

Designation:

National Historic Landmark

OPEN TO PUBLIC:

Yes

MANAGED BY:
The Fireproof Building, a National Historic Landmark, was the most fire protected building at the time of its construction in 1827. Aptly named for this architectural feature, the building was originally called the Charleston District Record Building. It is now believed to be the oldest building of fireproof construction in the United States. The Fireproof Building is also characteristic of the work of Robert Mills, the first native-born American to be trained as an architect, and a Charleston native. He worked with other important early American architects such as Thomas Jefferson, as a draftsman for Monticello, and Benjamin Latrobe, engineering the Chesapeake and Delaware Canal. Mills was responsible for the Washington Monumet and many public buildings throughout the State and nation.

The Fireproof Building was constructed in a simple Greek Doric style, with minimal ornamentation, and conveys a sense of order and serenity. Because the building was designed to store public records safely, no flammable materials were used in its construction. The building consists primarily of solid masonry, with window sashes and shutters of iron. The high columnar porticoes on an arcaded basement and the triple windows are typical of Mills. Inside, an oval hall contains a cantilevered stone staircase, lit by a cupola. Of such sound construction, the Fireproof Building survived the 1886 earthquake unharmed, except for the exterior stairs. Currently the building is the headquarters for the South Carolina Historical Society, a private non-profit organization founded in 1856.