Place
Fergus Falls State Hospital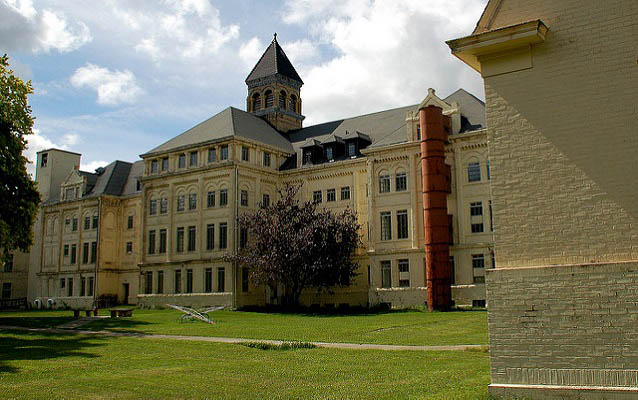 Location:
1400 Union Avenue North and bounded by Fir Avenue and Park Street, Fergus Falls, Minnesota
Significance:
Health/Medicine, Architecture, Landscape Architecture
Designation:
National Register of Historic Places
The Fergus Falls State Hospital is historically significant under National Register Criterion A in the area of Health and Medicine for its association with the state's enduring commitment to provide humane treatment for its mentally ill citizens. Officially known as the Third State Hospital for the Insane, the facility expanded the state's system of mental hospitals in addition to those previously established in St. Peter (1866) and Rochester (1878). It became the first state mental hospital to serve the growing population in northern Minnesota and by 1970 over 40,000 patients had received treatment. Unlike the earlier state hospitals, the Fergus Falls State Hospital was given a legislative mandate to incorporate the principles of homeopathic medicine into its program, making it the first state mental institution in Minnesota to formally adopt a therapeutic approach to the treatment of mental illness. The main complex is also significant under Criterion C in order to recognize the architectural significance of the Kirkbride-inspired design of the hospital.
The 120-acre property contains a large complex of buildings, located on landscaped grounds, that was constructed for the treatment of the mentally ill. The property is dominated by the main hospital complex, an immense, awe-inspiring building based on the design principles of nineteenth century physician Dr. Thomas Story Kirkbride. The hospital first opened in 1890, but as the number of patients increased and the needs of the institution evolved, buildings were continually added to the hospital complex. Specialized hospital buildings, staff quarters, and even a hospital farm were built, until an eclectic mix of buildings surrounded the Kirkbride complex. The buildings feature a variety of architectural styles that range from Romanesque, Tudor Revival, and Craftsman, to modernism of the postwar era. The nominated property also includes the eight acre hospital cemetery.
The Fergus Falls Regional Treatment Center, as it was later renamed, officially closed in 2005.
Last updated: July 28, 2017