Place
Fender's Radio Service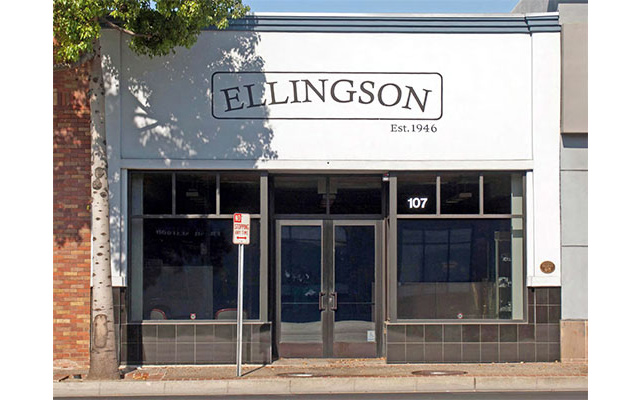 Location:
107 South Harbor Boulevard, Fullerton, Orange County, California
Significance:
Performing Arts, Entertainment/Recreation
Designation:
Listed in the National Register – Reference number 13000511
Fender's Radio Service is located in Fullerton, in Orange County, California and listed in the National Register of Historic Places. The property is significant for its close association with guitar legend, Clarence Leonidas "Leo" Fender and for his revolutionary basses, guitars, and amplifiers that he designed and manufactured. From the opening of Fender's Radio Service in 1945, to the end of the decade, the radio store served as the center of a growing business. Here, Fender continued to develop products, hold meetings, sell instruments and amplifiers, and bootleg newly manufactured products at the store.
It was these first few years, from 1944 to 1951, that laid the foundation upon which much of his manufacturing company's success was built.
Beginning in 1945, Fender started proudly putting "Fullerton, California
"
on every product produced by his then small manufacturing company and that decision put the still small town of Fullerton on the map.
While there has always been disagreement over who invented the first solid-body guitar, there has never been any question that it was Fender
,
with his designs for affordable
,
easily mass-produced guitars
,
who facilitated the transition in popular music from big bands to small, guitar-driven groups
.
The instruments that he invented dominated and shaped popular music of the latter half of the twentieth century for music that was often at the forefront of social and political change. His amplifiers set the gold standard for reliability against which products are judged to this day
.
From the humble beginning at this radio store in downtown Fullerton,
Fender was able to become one of the most radical guitar makers of the 1950s and 1960s. He shook up an industry w
i
th his boldly styled amplif
i
ers and instruments that changed the way in which guitars were produced and marketed, subsequently altering the way the world heard
,
played
,
and composed music. It was at this location that Fender designed his first solid-body electric guitars and started the laboratory, manufacturing
,
and marketing strategies that would serve him throughout the rest of his career
.
In May 1950, a new brick building for expanded production was constructed in front of the original metal buildings on Pomona Avenue. The first "Fender Fine Line Electric Instruments
"
were manufactured at the new factory, but production was sporadic and it wasn't until 1951-1952, that there was sufficient demand to keep the business open full-time
. This coincides with the sale of the Fender's Radio Service building in 1949, to a friend, Dale Hyatt, although Fender used the building continually until its sale to a third party in 1951. D
uring this pioneering period,
Fender's
innovations forever improved the range,
durability
,
and affordability of amplifiers and guitars, while also allowing his company to set the standard for quality in the music industry
.
Last updated: July 31, 2019