Place
Farming Terrace Trail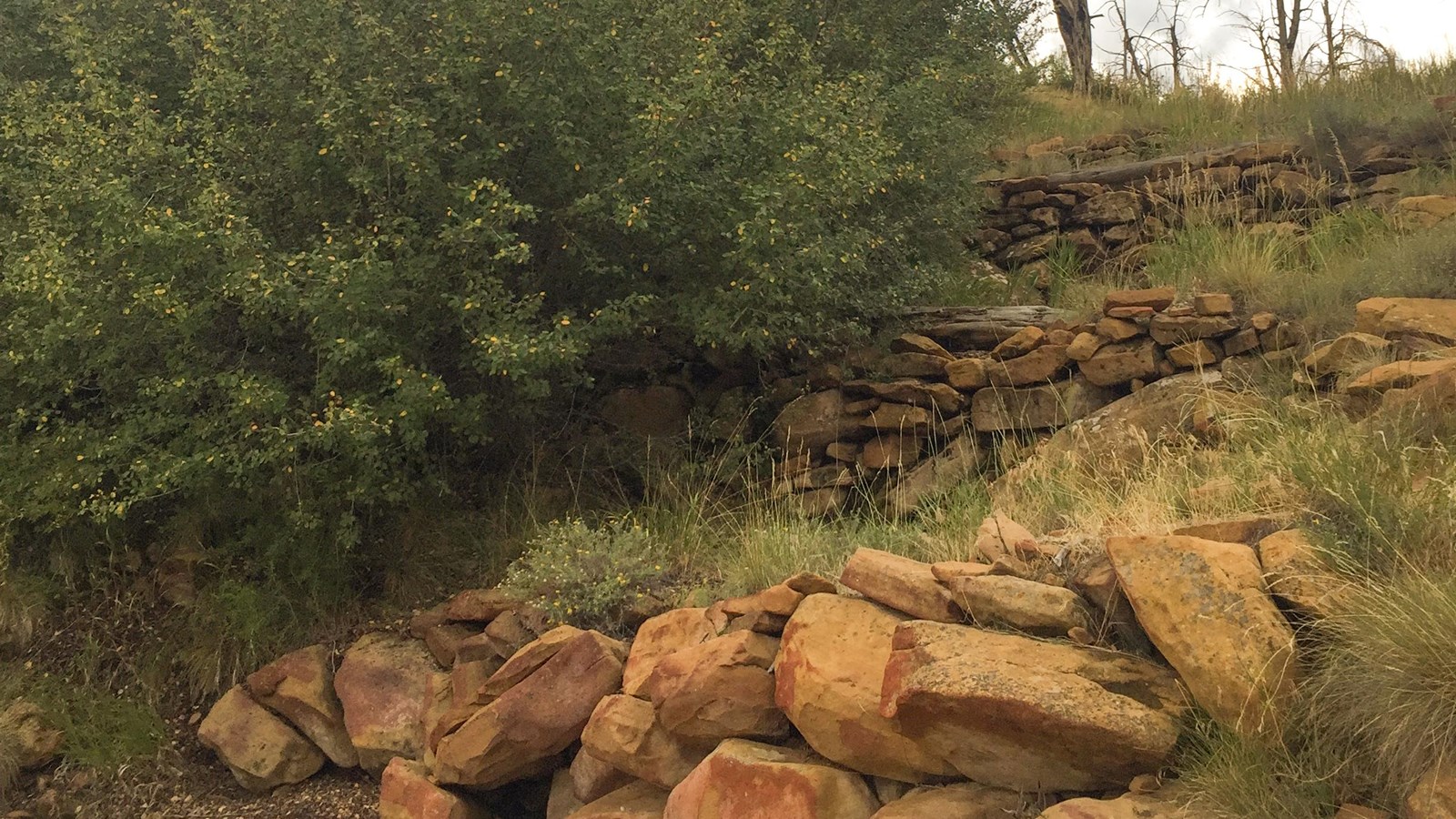 Location:
Trailhead is located along the spur road to Cedar Tree Tower
Parking - Auto, Trailhead
This short, moderate trail winds along a series of farming terraces built by the Ancestral Pueblo people. Constructing check dams in a natural drainage to create farming terraces was a useful dryland farming technique. Soil and moisture collected behind the check dams during summer thunderstorms and helped increase crop yields.
Trail Description
Beginning and ending on the spur road to Cedar Tree Tower, this 0.5-mile (0.8 km) loop trail leads through a series of check dams built by the Ancestral Pueblo people over 800 years ago. This trail is a great place to look for lizards, hummingbirds, and a wide variety of plants.
Please respect these places by leaving archeological sites, artifacts, plants, and animals undisturbed for all those who follow you.
Be Prepared
Moderate
Pets and bicycles are not allowed on trails.
Trails are day-use only. 
For Your Safety
Dehydration and altitude sickness are common problems at Mesa Verde. Drink water and rest often.
Avoid hiking during the hottest part of the day. This trail has little shade.
While hiking, remain on the trail to avoid walking along unstable cliff edges or fragile soils. Off-trail walking easily destroys the delicate cryptobiotic soil crusts that take decades to form and are essential to soil stability and plant growth in the deserts of the Southwest. Even the smallest impacts have big effects!
Please respect wildlife by observing them from a distance.
Trail Data
0.5 mile (0.8 km) to complete the loop
145 feet (44.2 m) elevation change
Allow about 30 to 40 minutes to complete