Place
Fall Hollow Waterfall, Milepost 391.9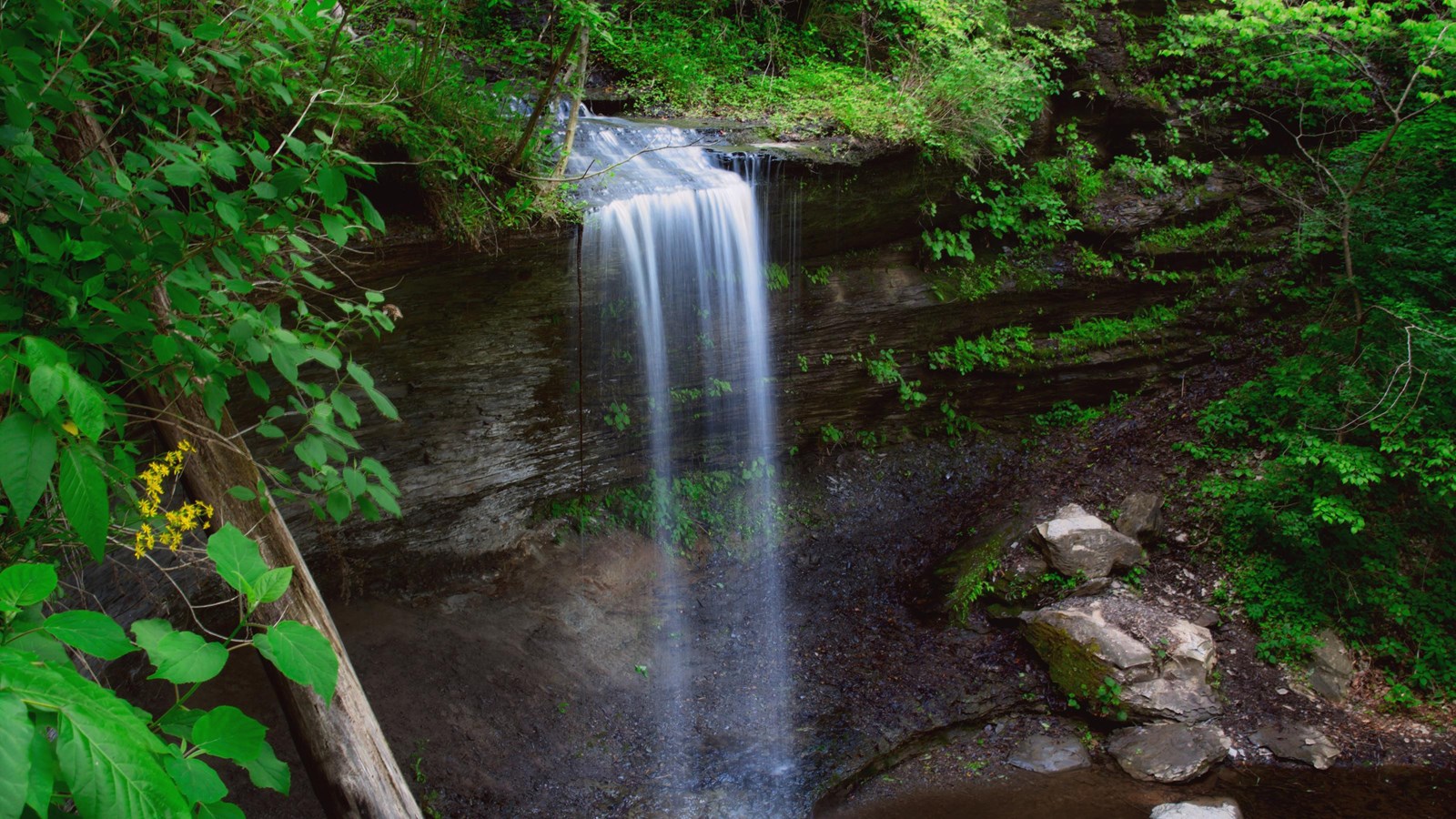 Location:
Natchez Trace Parkway, milepost 391.9
Parking - Auto, Scenic View/Photo Spot, Trailhead
Fall Hollow is one of two waterfalls along the Natchez Trace Parkway. Almost immediately after leaving your vehicle you can hear the water descending over the twenty foot drop making Fall Hollow waterfall. If you continue down this short trail you will come to a viewing platform that views the 20-foot tall waterfall. The trail and platforms get slippery due to the water and moisture of the area. Please watch your step.

Please do not climb on the rocks around the waterfall. The rocks become very slippery and dangerous. You can sustain significant injuries if you fall.
Last updated: March 24, 2022