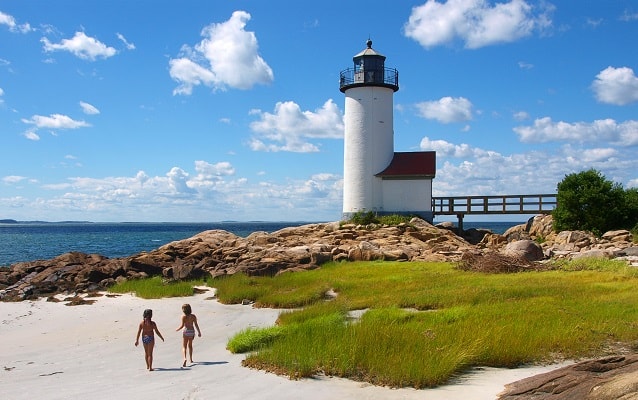 Quick Facts
Location:

Essex County, MA

Significance:

Native peoples of this area migrated between the coast and inland forests, fishing and gathering in cycle with the changing seasons, while the Puritans settled in tightly knit communities and tried to cultivate the rocky soil. By the early 18th century, this Area began to prosper, finding its greatest source of sustenance in the sea. The early coastal settlements grew into prosperous seaports specializing in shipbuilding, coastal fishing and exporting fish overseas. These skilled maritime inhabitants became the leaders in the march towards the American Revolution, boldly defying British restrictions and volunteering their ships and crew to support the infant American Navy. After the war, when the British banned trade with the new American nation, the Area's merchants sent ships to the Far East, importing exotic goods such as coffee, tea, pepper, and spices in great abundance. Wealth earned from the sea was soon invested in manufacturing of shoes and textiles.

Designation:

National Heritage Area

OPEN TO PUBLIC:

Yes

MANAGED BY:
In 1996, the United States Congress recognized the national significance of the historic 500 square mile region north of Boston, Massachusetts, by establishing the Essex National Heritage Area.

Essex National Heritage Area is managed by Essex Heritage, a non-profit organization that rallies the community from 34 cities and towns around saving the unique character of Essex County: the thousands of historic, cultural, and natural places that were crucial in shaping our nation; the places that led to this region's designation as a National Heritage Area; the places that make Essex County like nowhere else.

Our job is to get residents to actively support over 10,000 historic places that make this area a great place to live. We do this by offering inspiring events like Trails & Sails,  boasting 150 unique experiences in 6 days, and by developing programs and partnerships that support the hundreds of heritage organizations and sites within the Heritage Area. 
 
The Essex National Heritage Area is home to:
 

Learn more at EssexHeritage.org.