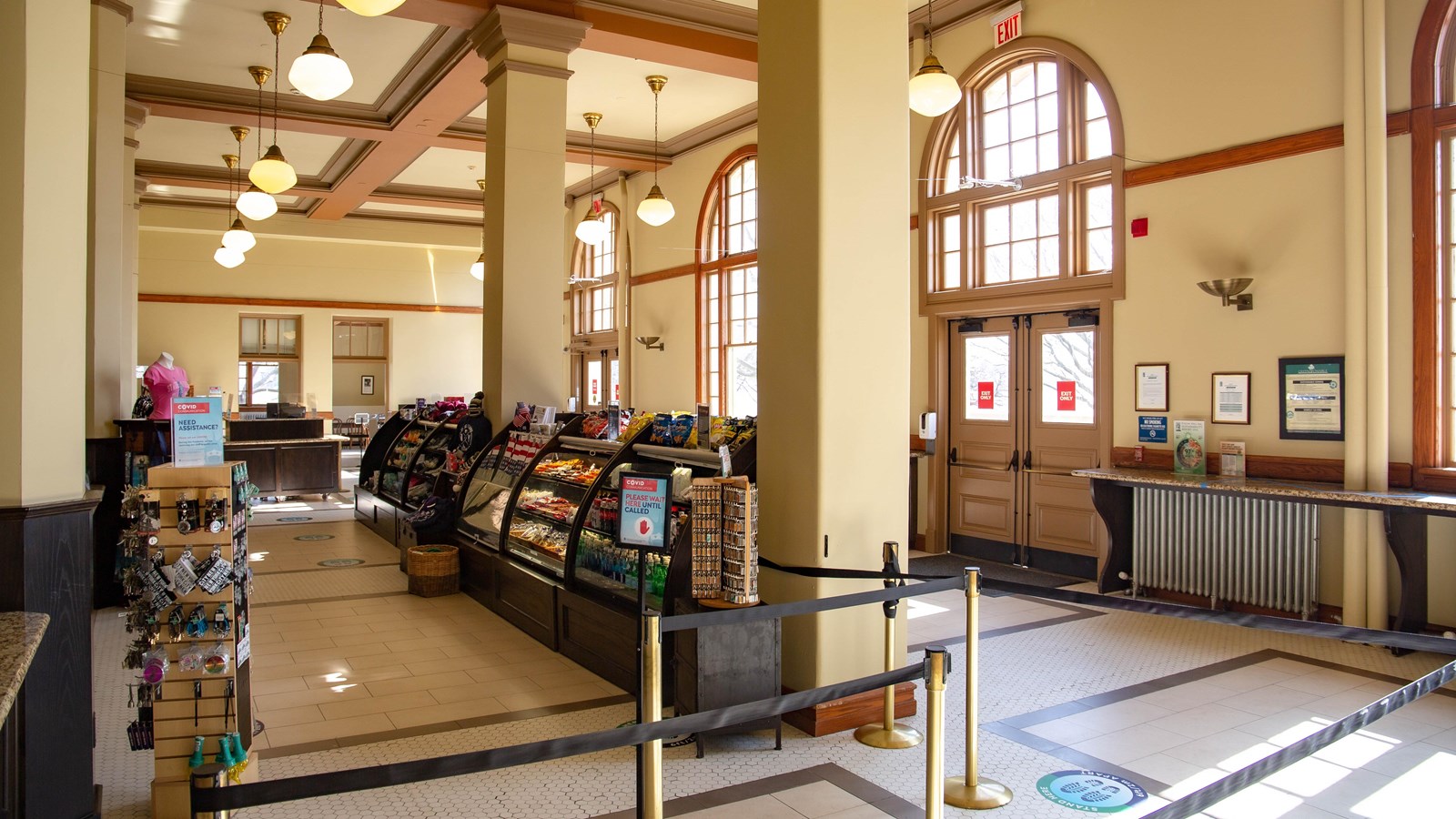 Significance:
Statue of Liberty NM
Designation:
National Park Service
Food/Drink - Cafeteria, Food/Drink - Coffee, Food/Drink - Ice Cream, Food/Drink - Snacks
Dining: The Ellis Café has a variety of snacks available such as organic fruit, chips, ice cream, and cold beverages. There is an espresso bar serving Starbucks Coffee. For those looking for full meals: sandwiches, salads, wraps, and paninis are also available. 
Gift Shop & Bookstore: Within the same building, visitors will find a non-profit shop that sells books, apparel, historical reproductions, collectibles, and games in connection with the National Park Service. Immediately adjacent to the café is a traditional souvenir store. They sell various items all related to Ellis Island or the Statue of Liberty. Items found include magnets, jewelry, toys, picture frames, t-shirts, and even collectible coins. For inquiries about hosting an event, please telephone (212) 363-3180.
Last updated: April 1, 2021