Place
Edificio Comunidad de Orgullo Gay de Puerto Rico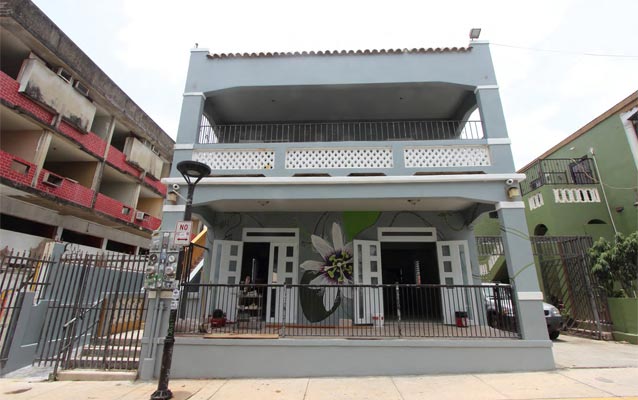 Location:
3 Saldana St., San Juan, Puerto Rico
Designation:
Listed in the National Register of Historic Places
"Edificio Comunidad de Orgullo Gay de Puerto Rico," commonly known as "Casa Orgulllo," served as the meeting hall for the first official gay/lesbian organization established in Puerto Rico. Founded in 1974, Comunidad de Orgullo Gay was the first organized attempt to confront social, political and legal discrimination against the local LGBTQ community. Inspired by the 1969's Stonewall Revolt, Comunidad de Orgullo Gay pioneered resistance against discrimination through political action, educational programs, public exposition and confrontation, and social support to the local LGBTQ community. Although the Comunidad Orgullo Gay movement was disbanded in 1976, "Casa Orgullo" is an exceptionally significant place having housed the organization that spearheaded the gay liberation movement in Puerto Rico.
Property Name: Edificio Comunidad de Orgullo Gay de Puerto Rico
Reference Number: 16000237
State: Puerto Rico
County: San Juan
Town: San Juan
Street Address: 3 Saldana St.
Multiple Property Submission Name: N/A
Status: Listed 05/01/2016
Areas of Significance: Social History
Last updated: June 9, 2021