Place
Eden Falls Cave - Lost Valley Trail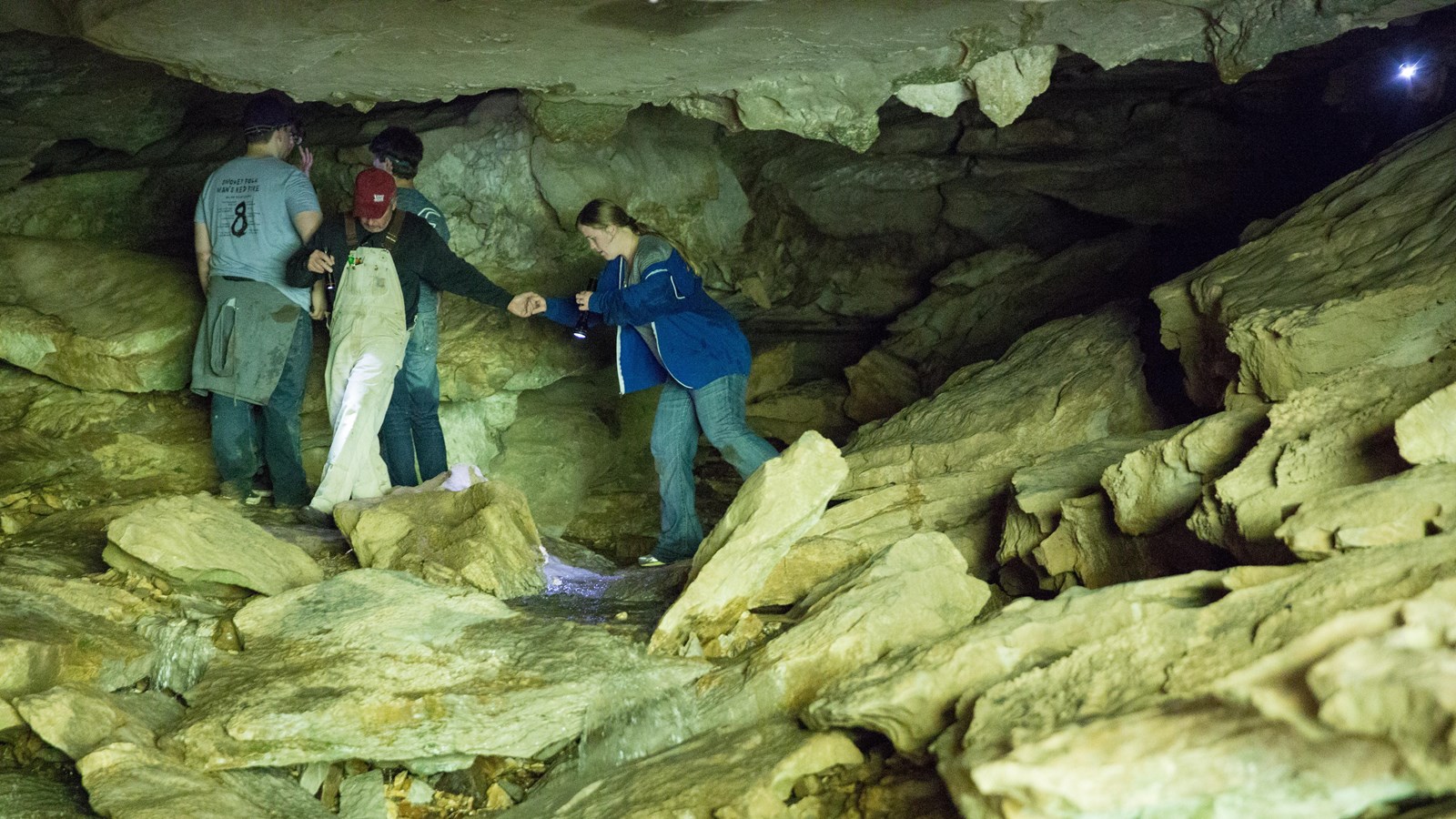 Location:
About 1.3 miles down the Lost Valley Trail
Amphitheater, Benches/Seating, Historical/Interpretive Information/Exhibits, Information Kiosk/Bulletin Board, Parking - Auto, Parking - Bus/RV, Picnic Shelter/Pavilion, Picnic Table, Restroom, Scenic View/Photo Spot, Toilet - Flush, Toilet - Vault/Composting, Trailhead, Water - Drinking/Potable
Eden Falls Cave is a geological feature at the end of the Lost Valley Trail. Visitors may crawl 200 feet through the cave into a large room with an underground waterfall that feeds into Eden Falls and Clark Creek below. Eden Falls Cave is a wild cave with no developed pathways or artificial lighting. Visitors entering the cave should have at least 3 sources of light and be prepared to get wet and muddy while crawling on hands and knees. Helmets, gloves, and kneepads are advised.
Last updated: December 20, 2020