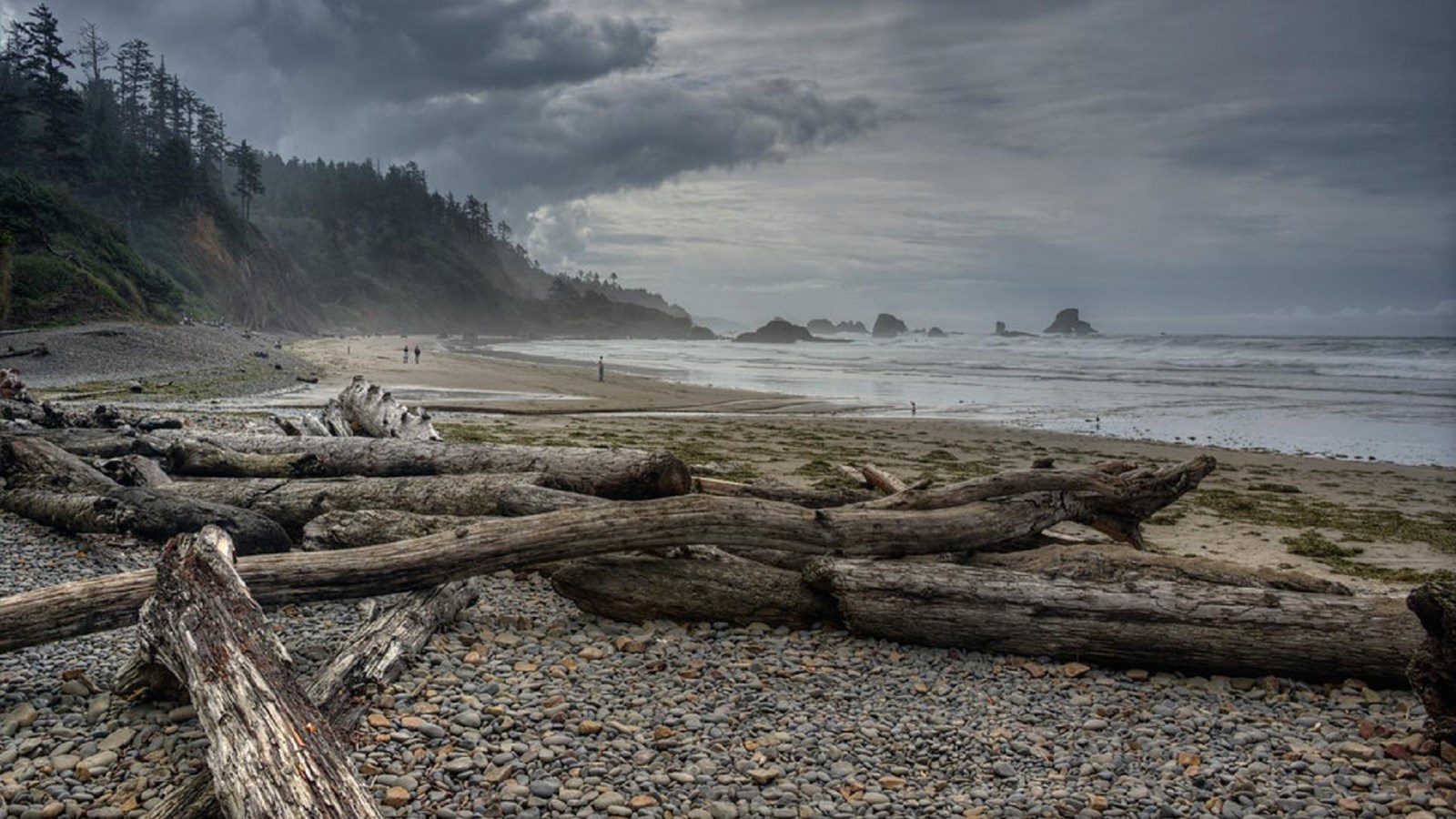 Beach/Water Access, Historical/Interpretive Information/Exhibits, Parking - Auto, Picnic Table, Restroom, Scenic View/Photo Spot, Toilet - Flush, Trailhead
Lewis and Clark NHT Visitor Centers and Museums
Visitor Centers and Museums along the Lewis and Clark National Historic Trail
Overview
Located an hour west of Portland, Oregon between Seaside and Cannon Beach, Ecola State Park stretches along 9 miles of coastline and offers outstanding sightseeing and recreation opportunities, as well as a look into the history of the area. Breathtaking scenery and hiking may be the main allure, but Ecola also provides opportunities for picnicking, tidepooling, surfing and wildlife observation. 
History
Captain William Clark and 12 members of the Corps of Discovery traveled through what is now the park in 1806 in search of a beached whale near present-day Cannon Beach.  Within the park you'll find a strand of shoreline now called Indian Beach, which was once home to several Tillamook villages. When passing through on January 8, 1806, William Clark's guide pointed out these village to the explorer. In his journal, Clark describes them, saying:
"… from this point of View my guide pointed to a village at the mouth fo a Small river near which place he Said the whale was, he also pointed to 4 other places where the princpal Villages of the Kil la mox were Situated, I could plainly See the houses of 2 of those Villeges & the Smoke of a 3rd which was two far of for me to disern with my naked eye— [9] after taking the Courses and computed the Distances in my own mind, I proceeded on down a Steep decent to a Single house the remains of an old Kil a mox Town [10] in a nitch imediately on the Sea Coast, at which place great no. of eregular rocks are out and the waves comes in with great force…"
After scaling the north slope of Tillamook Head and reaching one of its viewpoints, Clarke described the vista as "… the grandest and most pleasing prospects which my eyes ever surveyed…"
Today
The park's network of trails include an 8 mile segment of the Oregon Coast Trail, and a 2 1/2 mile historical interpretive route called the Clatsop Loop Trail. Part of the Clatsop Loop Trail and the trail over Tillamook Head follow in the footsteps of the Corps of Discovery. 

Entrance into the park requires an entrance fee or park pass. For more information, visit Ecola State Park - Oregon State Parks.
Last updated: January 19, 2022