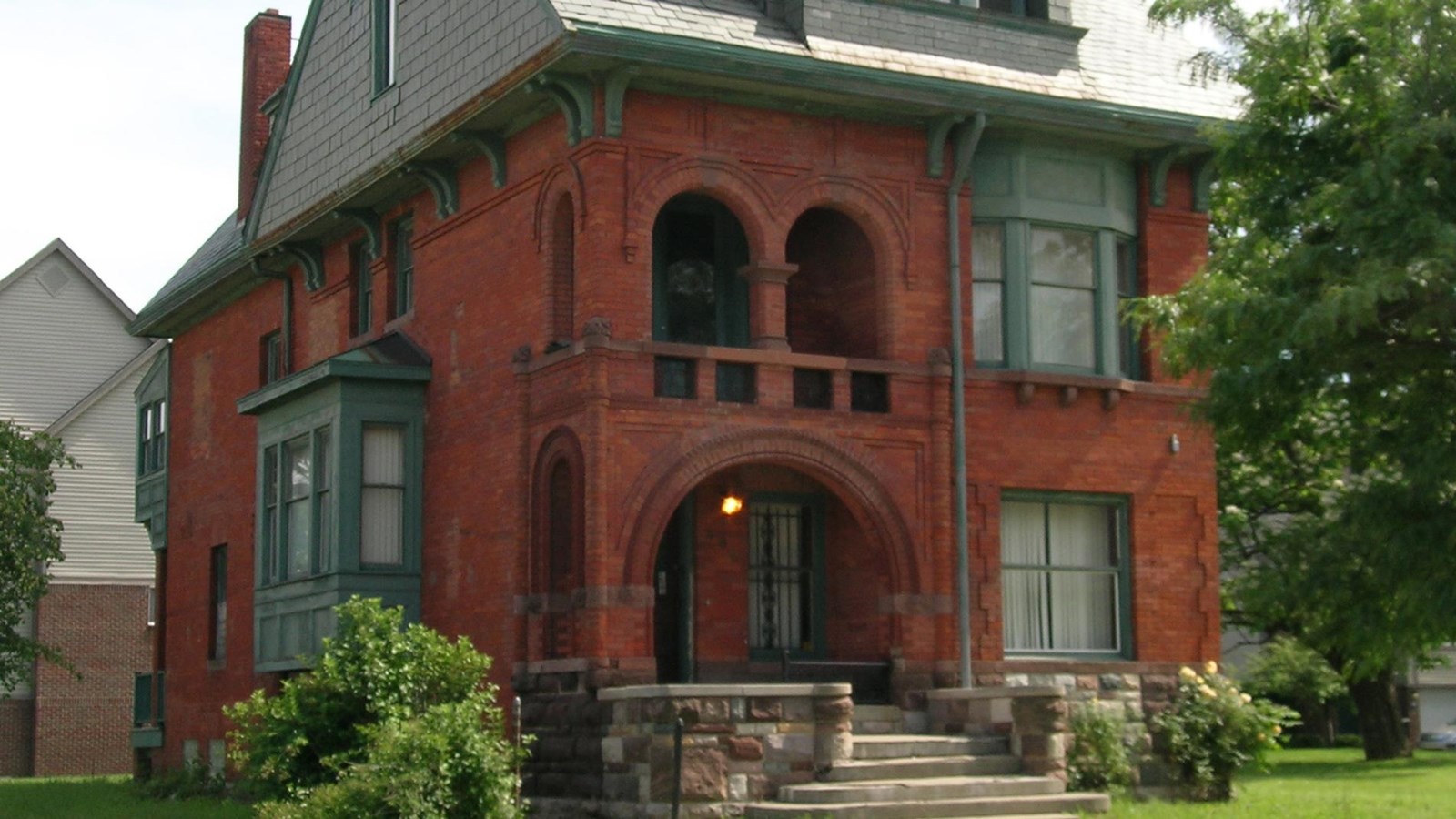 Location:
580 Frederick St., Detroit, MI
Significance:
Detroit's first hospital for Black residents.
Designation:
National Register of Historic Places
Dunbar Hospital, the first hospital in Detroit for Black residents, illustrates some of Detroit's most important developments over the past century. Designed in the Romanesque Revival style, this two-and-a-half story brick and ashlar building began as the home of real estate developer Charles W. Warren. In 1892, when Warren moved in, his new home just east of Woodward Avenue was part of a fashionable residential district that included the mansions of leading businessmen such as Frank Hecker and David Whitney.

By World War I, both the neighborhood and the city were changing. Most wealthy families had moved farther from downtown, replaced in many cases by African Americans who had come to work in the war industries. By 1917 more than 30,000 African Americans lived in Detroit, which like most of the United States was severely segregated. Denied care at the city's white hospitals, this growing population was too large for the city's 30 Black physicians to adequately serve. These doctors formed the Allied Medical Society, which acquired the Warren House and converted it into Dunbar Memorial Hospital in 1917. The hospital not only provided care but also sponsored nurses' training classes and internships for graduate students.

In 1928 growing demand led Dunbar Hospital to move to a larger facility several blocks east. The building then became the home of Charles C. Diggs, Sr., who subsequently, while living in a different location, became Michigan's first African American Democratic State Senator. Diggs was succeeded in the state Senate by his son, Charles, Jr., who later was Michigan's first Black member in the U.S. Congress.

In the late 1970s the successor to the Allied Medical Society, the Detroit Medical Society, purchased the house. They have recently renovated the building, converting it into their headquarters and a museum. The house is listed on the National Register of Historic Places.

The Dunbar Hospital is located three blocks to the east of the Detroit Cultural Center and approximately one block west of the Chrysler Freeway (Interstate 75) at 580 Frederick St. The building is open to the public.

Discover more history and culture by visiting the Detroit travel itinerary.
Last updated: August 30, 2020