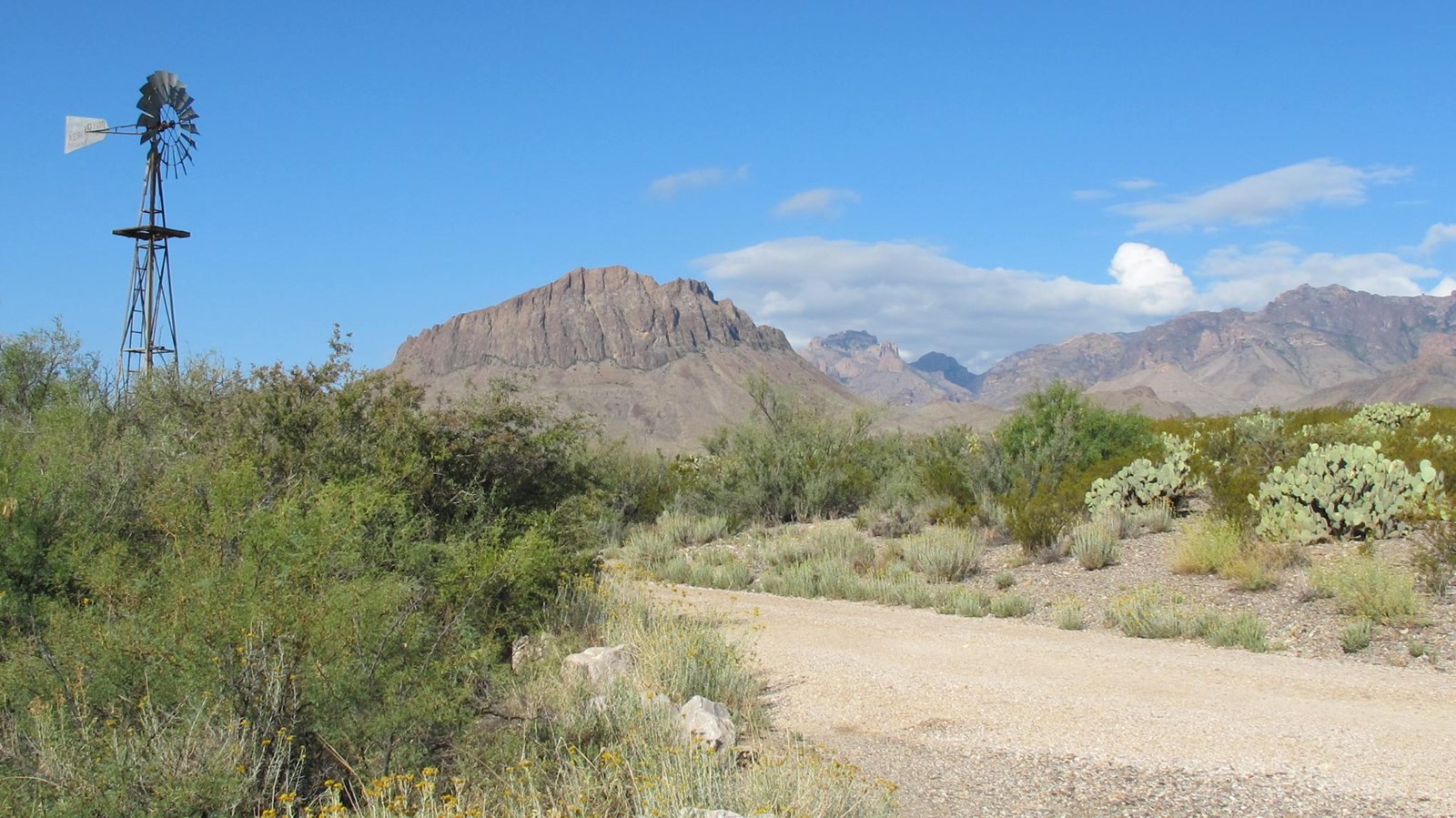 Location:
6 miles east of Panther Junction on the road to Rio Grande Village
Historical/Interpretive Information/Exhibits, Parking - Auto, Parking - Bus/RV, Picnic Table, Restroom - Accessible, Scenic View/Photo Spot, Toilet - Vault/Composting
Dugout Wells was once known as the "Cultural Center of the Big Bend." The railroad reached Marathon in 1882, which drew people to the area with the hopes of making a life in West Texas. In the early 1900s, ranchers and farmers began to move into what is now Big Bend National Park. The Green family and their neighbors, the Averys, began to run livestock in the area around this spring. Community members built a schoolhouse which attracted children from the immediate area. This development made the area the social center for the surrounding families. 

The Green family, as well as other homesteaders, did the best they could for many years to make their ranches and farms work. Some were more successful than others. The Great Depression had a tremendous impact on everyone in the area, some stuck it out, some left for "better" places. 

In the mid-1930s, the state of Texas began to purchase and acquire property in this part of Brewster County. On June 6, 1944, the state gave the federal government the deed to over 700,000 acres with the aim of establishing the first national park in Texas. Six days later, on June 12th, Congress acted and officially created Big Bend National Park.
Dugout Wells is just one of many places in the park to see the remnants of early 20th-century farming and ranching history. 
Last updated: February 9, 2021