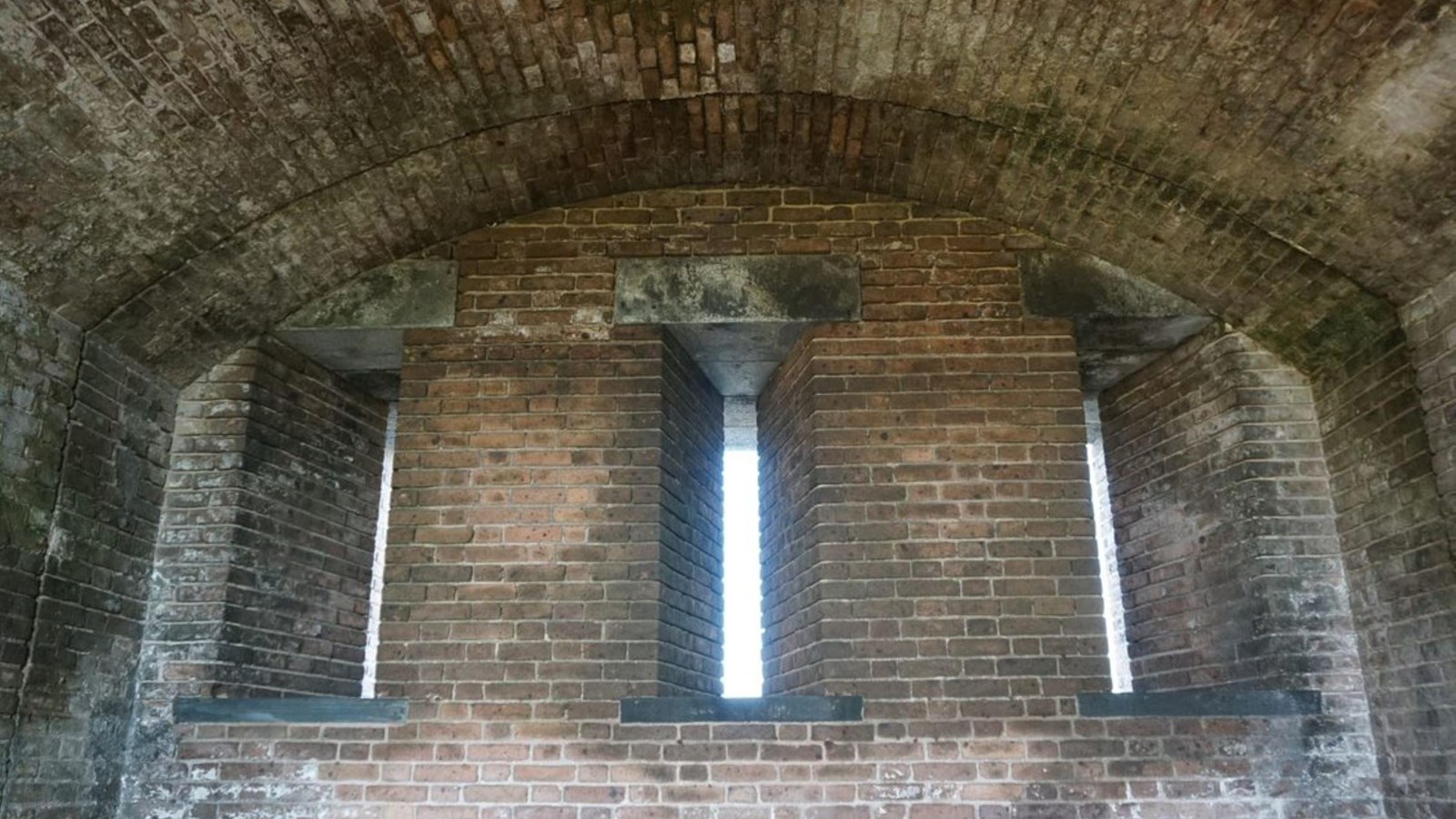 Location:
Second tier of Fort Jefferson above the sallyport
Significance:
Dr. Mudd is Dry Tortuga's most famous resident
Historical/Interpretive Information/Exhibits, Scenic View/Photo Spot
 During and after the Civil War, the US government used Fort Jefferson as a prison for hundreds of military deserters and convicts, mostly from Union forces. However, a civilian was the most famous prisoner at the fort. After narrowly escaping the death sentence by a single vote, Dr Samuel A. Mudd was convicted by a military commission to a life of incarceration at Fort Jefferson. He arrived in July 1865 with three other conspirators in the assasination of President Abraham Lincoln. In four years, Dr. Mudd lived in several locations but he was kept on the second tier, above the sally port for most of his sentence. Mudd attempted escape but was caught and spent time in what is known as the dungeon. However, after chief surgeon Dr. Joseph Smith and four nurses died from yellow fever, Mudd helped treat many victims and increased overall morale at the fort. President Andrew Johnson later pardoned him in 1869. 
During the period Fort Jefferson was used as a prison wooden partitions sealed off access to parade grounds along the second level. Look around, can you see any indications this location was used to hold notorious prisoners? Dr. Mudd and three other conspirators wrote letters stating they carved small trenches in the floor to divert rain water and noted stars visible trough loop holes on the face of Fort Jefferson from the second tier. 
Last updated: February 2, 2021